ZAGREB. Dinamo Zagreb was eventually too much to handle for Šibenik with the goal of D. Mina (11′ own), J. Drmic (35′) and B. Petkovic (69′). Dinamo Zagreb was decisively superior in terms of ball possession (74%) and that was among the factors of its victory.​
The match was played at the Stadion Maksimir stadium in Zagreb on Sunday and it started at 5:10 pm local time. The referee was Marin Vidulin with the collaboration of Jerko Crnčić and Željko Bučar. The 4th official was Ivan Matić. The weather was clear. The temperature was cold at 10.9 degrees Celsius or 51.53 Fahrenheit. The humidity was 71%.​
Match Statistics​
!

74

Ball Possession

26
Shots
19

Total

9

9

On Target

5

10

Off Target

4

0

Shots blocked

0
182

Attack

85

108

Dangerous attack

39

0

Ball safe​

0
0

Penalties

0

12

Corners

3
Fouls
0

Yellow Cards

0

0

Double Yellow

0

0

Red Card

0
Ball possession
Dinamo Zagreb was in firm control of the ball 74% while Šibenik was struggling with a 26% ball possession.
Attitude and shots
Dinamo Zagreb was putting more pressure with 108 dangerous attacks and 19 shots of which 9 were on target. This is one of the reasons why Dinamo Zagreb won the match​.
Dinamo Zagreb shot 19 times, 9 on target, 10 off target. On the other side, Šibenik shot 9 times, 5 on target, 4 off target.
Cards
None of the teams received any yellow card.
Match Timeline
R. Ljubicic
- sub ->
J. Drmic
69'
M. Baturina
- sub ->
D. Spikic
70'
70'
S. Marasovic
- sub ->
B. Matic
M. Bulat
- sub ->
L. Ivanusec
74'
L. Menalo
- sub ->
P. Bockaj
79'
83'
N. Koprivnik
- sub ->
K. Speljak
84'
Burgui
- sub ->
L. Krekovic
Standings
After playing this match, Dinamo Zagreb will have 38 points to hold in the 1st place. On the other side, Šibenik will stay with 13 points to hold in the 9th place.
Next matches
In the next match in the 1. HNL, Dinamo Zagreb will host Gorica on the 3rd of June with a 16-1 head to head statistic in favor of Dinamo Zagreb (1 draw).
Šibenik will host Gorica on the 15th of April with a 6-1 head to head stats in favor of Gorica (3 draws).
Dinamo Zagreb – Formation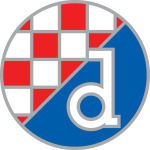 Dinamo Zagreb
Substitutes
Dinamo Zagreb started with a conservative line-up (4-4-2).
The manager Ante Čačić decided to play with the following team: Dominik Livaković (7.2), Sadegh Moharrami (6.9), Josip Šutalo (8.1), Dino Perić (7.5), Petar Bočkaj (7.9), Dario Špikić (6.7), Josip Mišić (7.4), Luka Ivanušec (7.4), Mislav Oršić (7.5), Josip Drmić (7.5) and Bruno Petković (8.9).
The home team had on the bench: Ivan Nevistić, Danijel Zagorac, Daniel Štefulj, Stefan Ristovski, Martin Baturina (6.3), Marko Bulat (6.8), Arijan Ademi (6.2), Robert Ljubičić (6.7), Luka Menalo (6.2), Antonio Marin and Mahir Emreli.
Substitutions
Dinamo Zagreb made 5 changes: J. Drmic for R. Ljubicic (69′), D. Spikic for M. Baturina (70′), J. Misic for A. Ademi (74′), L. Ivanusec for M. Bulat (74′) and P. Bockaj for L. Menalo (79′).
Best player: Bruno Petković​
The player that probably impressed the most for Dinamo Zagreb was Bruno Petković.
His rating is (8.9) with 1 goal, 31 passes (74% accurate) and 2 key passes. He was won 4 duels out of 9. He performed 1 cross.
Šibenik – Formation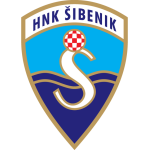 Šibenik
Substitutes
Šibenik started with a 4-2-3-1 line-up (4-2-3-1).
Mario Cvitanović played with: Lovre Rogić (6.8), Matija Rom (6.4), Stefan Perić (6.8), Mislav Matić (6.2), Marcos Mina (6.3), Juan Mesa (7.1), Bernardo Matić (6.5), Haruki Arai (6.3), Ivica Vidović (6.5), Karlo Špeljak (5.6) and Leon Kreković (6.4).
They had on the bench: Antonio Đaković, Martin Pajić, Viktor Damjanić, Dino Skorup (6.6), Burgui, Nace Koprivnik, Niko Rak (6.5), Marcel Čanadi, Sacha Marasović (6.8) and Moses Barnabas.
Substitutions
Šibenik made 5 changes: I. Vidovic for N. Rak (46′), B. Matic for S. Marasovic (70′), J. Mesa for D. Skorup (70′), K. Speljak for N. Koprivnik (83′) and L. Krekovic for Burgui (84′).
Best player: Juan Mesa​
As per our analysis, the most impressive player for Šibenik was Juan Mesa.
His rating is (7.1) with 28 passes (85% accurate) and 2 key passes. He was won 7 duels out of 12.
Results of the day
These are the results of the day in the 1. HNL.​