LEóN DE LOS ALDAMAS. Pumas UNAM overcome León to win 2-1. A goal from M. Garcia was decisive in the 88min. It was Pumas UNAM to strike first with a goal of J. Dinenno at the 43′. Then it was a goal in the 60′ minute to make things even for 1-1. Eventually, M. Garcia gave the win to Pumas UNAM in the 88′ minute with a goal. León was vastly superior in terms of ball possession (69%).​
The match was played at the Estadio León stadium in León de los Aldamas on Thursday and it started at 12:00 am local time. The referee was Erick Yair Miranda Galindo who was helped by Jorge Antonio Sánchez Espinoza and Jonathan Maximiliano Gómez Olmos. The 4th official was Diego Montaño Robles.
Match Statistics​
!

69

Ball Possession

31
Shots
16

Total

7

6

On Target

3

10

Off Target

4

0

Shots blocked

1
153

Attack

74

68

Dangerous attack

28

104

Ball safe

81
0

Penalties

0

6

Corners

0
Fouls
4

Total

11

2

Yellow Cards

6

0

Double Yellow

0

0

Red Card

0
Other
Ball possession
León had a superior ball possession 69% while Pumas UNAM was struggling with a 31% ball possession.
Attitude and shots
León was more aggressive with 68 dangerous attacks and 16 shots of which 6 were on target. Nevertheless, Pumas UNAM was able to find the solution to win this match.​
León shot 16 times, 6 on target, 10 off target. On the other side, Pumas UNAM shot 7 times, 3 on target, 4 off target.
Cards
León received 2 yellow cards (S. Barreiro and W. Tesillo). Talking about the opposition, Pumas UNAM received 6 yellow cards (J. Galindo, D. de Oliveira Barbosa, A. Talavera, E. Velarde, L. Lopez and E. Lira).
Match Timeline
43'
Juan Dinenno
(goal)
S. Saucedo
Omar Fernández
- sub ->
J. Rodriguez
46'
Standings
After this match, León will stay with 19 points like Cruz Azul to stay in the 7th place. Talking about the opposition, Pumas UNAM will have 14 points like Necaxa to stay in the 17th place.
Next matches
In the next match in the Liga MX, León will play away against Puebla on the 23rd of October with a 8-7 head to head record in favor of León (4 draws).
Pumas UNAM will host Tijuana on the 24th of October with a 8-6 head to head stats in favor of Tijuana (5 draws).
León – Formation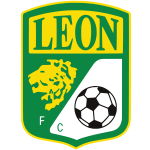 León
Substitutes
León started with a conservative line-up (4-4-2).
The manager Ariel Enrique Holan decided to play with the following team: Rodolfo Cota (6.3), David Ramírez (7.0), Jaine Barreiro (7.2), William Tesillo (6.8), Osvaldo Rodríguez (6.2), José Rodríguez (6.4), Santiago Colombatto (7.1), Ángel Mena (7.7), Jean Meneses (6.5), Elías Hernández (6.6) and Victor Dávila (7.4).
The home team had on the bench: Alfonso Blanco, Gil Burón, Ramiro González, Andrés Mosquera, Fernando Navarro (6.6), Fidel Ambríz, Omar Fernández (6.3), Emanuel Gigliotti, Santiago Ormeño (6.2) and I. Muñíz.
Substitutions
León made 3 changes: J. Meneses for S. Ormeno (46′), J. Rodriguez for O. Fernandez (46′) and V. Davila for F. Navarro (63′).
Best player: Ángel Mena​
The player that probably impressed the most for León was Ángel Mena.
His rating is (7.7) with 50 passes (90% accurate) and 4 key passes. He was won 2 duels out of 5. He performed 7 crosses.
Pumas UNAM – Formation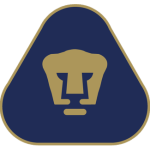 Pumas UNAM
Substitutes
Pumas UNAM started with a 4-2-3-1 line-up (4-2-3-1).
On the other side, Andrés Luciano Lillini played with: Alfredo Talavera (7.5), José Galindo (6.8), Nicolás Freire (6.8), Arturo Ortiz (7.0), Efraín Velarde (6.5), Erik Lira (7.0), Leonel López (6.4), Sebastian Saucedo (7.1), Cristian Battocchio (6.7), Washington Corozo (6.4) and Juan Dinenno (8.0).
These were the players on the bench: Julio González, Jesús Rivas, Favio Álvarez (6.8), Amaury Garcia Moreno, Marco García (7.6), Higor Meritão (6.8), Gerardo Moreno, Alek Álvarez, Diogo (6.9) and J. Ruvalcaba.
Substitutions
Pumas UNAM made 4 changes: J. Galindo for H. Meritao (46′), W. Corozo for F. Alvarez (75′), L. Lopez for M. Garcia (75′) and C. Battocchio for D. de Oliveira Barbosa (87′).
Best player: Juan Dinenno​
As per our analysis, the most impressive player for Pumas UNAM was Juan Dinenno.
His rating is (8.0) with 1 goal, 16 passes (56% accurate) and 2 key passes. He was won 3 duels out of 13.
Results of the day
These are the results of the day in the Liga MX.​