RANDERS. Randers overcame Silkeborg.
The match was played at the Cepheus Park Randers stadium in Randers on Sunday and it started at 2:00 pm local time. The referee was Peter Kjærsgaard-Andersen assisted by Henrik Sønderby and Esad Deronjic. The 4th official was Jonas Bæk. The weather was cloudy. The temperature was cold at 13.6 degrees Celsius or 56.43 Fahrenheit. The humidity was 65%.​
Match Statistics​
Ball possession
The ball possession was not so different. Randers was in possession of the ball for 47% of the time vs. Silkeborg that controlled the ball for 53% of the time.
Attitude and shots
Randers was more pushing with 53 dangerous attacks and 13 shots of which 7 were on target. This is one of the reasons why Randers won the match​.
Randers shot 13 times, 7 on target, 6 off target. Regarding the opposition, Silkeborg shot 13 times, 2 on target, 11 off target.
Cards
Randers didn't receive any yellow card. On the other side, Silkeborg received 1 yellow card (S. Thordarson).
Match Timeline
M. Pedersen
- sub ->
F. Bundgaard
46'
46'
M. Kaalund
- sub ->
A. F. Klynge
64'
N. Helenius
- sub ->
T. Adamsen
64'
S. Tengstedt
- sub ->
S. Jorgensen
S. Graves
- sub ->
H. Andersson
69'
E. Babayan
- sub ->
J. Ankersen
79'
84'
A. Oggesen
- sub ->
M. Brink
T. Klysner
- sub ->
T. Kehinde
84'
90'
S. Tengstedt
(goal)
M. Kaalund
Standings
After this encounter, Randers will have 22 points to hold in the 1st place. Regarding the opposition, Silkeborg will stay with 16 points like AGF to hold in the 4th place.
Next matches
In the next match in the Superliga, Randers will host København on the 30th of October with a 26-11 head to head stats in favor of København (7 draws).
Silkeborg will host Lyngby on the 13th of November with a 10-10 head to head.
Randers – Formation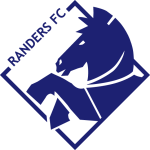 Randers
Substitutes
Randers started with a conservative line-up (4-4-2).
The manager Thomas Thomasberg decided to play with the following team: Patrik Carlgren (7.8), Adam Andersson (7.4), Hugo Andersson (7.0), Daniel Høegh (6.6), Björn Kopplin (6.4), Frederik Lauenborg (7.6), Lasse Berg Johnsen (7.0), Tosin Kehinde (6.4), Jakob Ankersen (7.2), Filip Bundgaard (6.4) and Marvin Egho (7.3).
The home team had on the bench: Alexander Nybo, Mikkel Kallesøe, Simon Graves Jensen (7.1), Mikkel Mejlstrup Pedersen (6.8), Tobias Klysner Breuner (6.2), Mads Enggård, Edgar Babayan (5.2), Nicolai Brock-Madsen and Stephen Odey (6.8).
Substitutions
Randers made 5 changes: F. Bundgaard for M. Pedersen (46′), M. Egho for S. Odey (69′), H. Andersson for S. Graves (69′), J. Ankersen for E. Babayan (79′) and T. Kehinde for T. Klysner (84′).
Best player: Patrik Carlgren​
Following our analysis, the most impressive player for Randers was the goalkeeper: Patrik Carlgren. His rating is 7.82. He performed 7 saves.
Silkeborg – Formation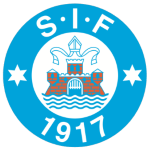 Silkeborg
Substitutes
Silkeborg started with a aggressive line-up (4-3-3).
Kent Nielsen played with: Nicolai Larsen (6.5), Oliver Sonne (7.1), Tobias Salquist (6.6), Joel Felix (6.6), Lukas Klitten (5.8), Stefán Teitur Þórðarson (6.5), Mark Brink (6.4), Anders Klynge (6.8), Kasper Kusk (6.7), Tonni Adamsen (7.4) and Sebastian Jørgensen (7.3).
These were the players on the bench: Oscar Hedvall, André Calisir, Alexander Busch, Robert Gojani (6.1), Mads Kaalund (6.5), Anders Dahl, Andreas Oggesen (7.0), Nicklas Helenius (6.7) and Søren Tengstedt (7.3).
Substitutions
Silkeborg made 5 changes: A. F. Klynge for M. Kaalund (46′), S. Jorgensen for S. Tengstedt (64′), T. Adamsen for N. Helenius (64′), K. Kusk for R. Gojani (79′) and M. Brink for A. Oggesen (84′).
Best player: Tonni Adamsen​
The most impressive player for Silkeborg was Tonni Adamsen.
His rating is (7.4) with 19 passes (89% accurate) and 3 key passes. He was won 1 duel out of 2.
Results of the day
These are the results of the day in the Superliga.​