UTRECHT. FC Utrecht and NEC didn't manage to score any goal on Friday..
The match was played at the Stadion Galgenwaard stadium in Utrecht on Friday and it started at 8:00 pm local time. The referee was Marc Nagtegaal with the help of Richard Brondijk and Kevin Bodde. The 4th official was Martin Perez. The weather was cloudy. The temperature was cold at 11.5 degrees Celsius or 52.74 Fahrenheit. The humidity was 83%.​
Match Statistics​
Shots
18

Total

11

8

On Target

2

10

Off Target

9

2

Shots blocked

1
134

Attack

118

53

Dangerous attack

44

82

Ball safe​

88
0

Penalties

0

6

Corners

5

1

Off Sides

1
Fouls
8

Total

8

3

Yellow Cards

1

0

Double Yellow

0

0

Red Card

0
Other
Ball possession
No teams had a vastly superior advantage in terms of ball possession. FC Utrecht was in possession of the ball for 51% of the time vs. NEC that controlled the ball for 49% of the time.
Attitude and shots
FC Utrecht was more aggressive with 53 dangerous attacks and 18 shots of which 8 were on target. Nevertheless, that was not enough FC Utrecht to win the match​.
FC Utrecht shot 18 times, 8 on target, 10 off target. On the other side, NEC shot 11 times, 2 on target, 9 off target.
Cards
FC Utrecht received 3 yellow cards (D. van der Kust, C. Bozdogan and O. Boussaid). On the opposite side, NEC received 1 yellow card (L. Schone).
Match Timeline
D. Warmerdam
- sub ->
D. van der Kust
46'
D. Redan
- sub ->
A. Douvikas
64'
S. van de Streek
- sub ->
M. Sylla
64'
S. Klaiber
- sub ->
H. ter Avest
73'
76'
T. Sanniez
- sub ->
M. Mattsson
82'
A. F. Baldursson
- sub ->
D. Proper
86'
P. Marques
- sub ->
L. Dimata
86'
I. Cissoko
- sub ->
E. Tavsan
L. Brouwers
- sub ->
C. Bozdogan
89'
Standings
After this contest, FC Utrecht will have 9 points like RKC Waalwijk, SC Heerenveen and Excelsior to sit in the 9th place. On the other side, NEC will have 8 points like FC Groningen to sit in the 11th place.
Next matches
In the next match in the Eredivisie, FC Utrecht will play away against FC Volendam on the 12th of November with a 2-0 head to head in favor of FC Utrecht (2 draws).
NEC will host Feyenoord on the 2nd of October with a 13-7 head to head record in favor of Feyenoord (5 draws).
FC Utrecht – Formation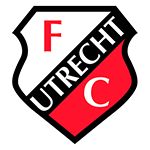 FC Utrecht
Substitutes
FC Utrecht started with a conservative line-up (4-4-2).
The manager Henk Fraser decided to play with the following team: Vasilis Barkas (7.7), Hidde ter Avest (6.9), Mark van der Maarel (7.1), Modibo Sagnan (7.2), Djevencio van der Kust (6.5), Moussa Sylla (6.9), Jens Toornstra (7.4), Can Bozdoğan (6.8), Othman Boussaid (7.5), Bas Dost (7.3) and Anastasios Douvikas (6.3).
The home team had on the bench: Django Warmerdam (6.1), N. Viergever, A. Younes, Sean Klaiber (6.8), N. Maeda, F. de Keijzer, Sander van de Streek (6.8), C. Raatsie, T. Booth, Luuk Brouwers, Daishawn Redan (6.8) and R. Kluivert.
Substitutions
FC Utrecht made 5 changes: D. van der Kust for D. Warmerdam (46′), A. Douvikas for D. Redan (64′), M. Sylla for S. van de Streek (64′), H. ter Avest for S. Klaiber (73′) and C. Bozdogan for L. Brouwers (89′).
Best player: Vasilis Barkas​
As per our analysis, the most impressive player for FC Utrecht was the goalkeeper: Vasilis Barkas. His rating is 7.70. He performed 3 saves.
NEC – Formation
NEC
Substitutes
NEC started with a aggressive line-up (4-3-3).
Rogier Meijer played with: Jasper Cillessen (9.1), Bart van Rooij (7.4), Iván Márquez (7.2), Calvin Verdonk (7.6), Souffian El Karouani (7.1), Dirk Proper (7.3), Mikkel Duelund (6.4), Lasse Schøne (7.1), Elayis Tavsan (7.8), Landry Dimata (6.8) and Magnus Mattsson (6.4).
The following players were sitting on the bench: Ibrahim Cissoko (6.6), Terry Sanniez (6.8), I. Bronkhorst, R. Roefs, N. Rossen, Pedro Marques (6.3), M. Branderhorst and Andri Fannar Baldursson (6.6).
Substitutions
NEC made 4 changes: M. Mattsson for T. Sanniez (76′), D. Proper for A. F. Baldursson (82′), L. Dimata for P. Marques (86′) and E. Tavsan for I. Cissoko (86′).
Best player: Jasper Cillessen​
As per our analysis, the most impressive player for NEC was the goalkeeper: Jasper Cillessen. His rating is 9.14. He performed 7 saves.
Results of the day
These are the results of the day in the Eredivisie.​