KLAGENFURT. Sturm Graz prevails over Austria Klagenfurt with a 2-0 win with a goal from I. Ljubic (68′) and a goal from E. Emegha (90′).
The match was played at the Sportplatz KAC stadium in Klagenfurt on Sunday and it started at 5:00 pm local time. The referee was Manuel Schüttengruber who was helped by Roland Brandner and Clemens Schüttengruber. The 4th official was Emil Ristoskov. The weather was cloudy. The temperature was pleasant at 20.9 degrees Celsius or 69.67 Fahrenheit. The humidity was 56%.​
Match Statistics​
Shots
7

Total

22

2

On Target

10

5

Off Target

12

0

Shots blocked

1
100

Attack

138

37

Dangerous attack

54

109

Ball safe​

88
0

Penalties

0

2

Corners

2
Fouls
7

Total

13

1

Yellow Cards

4

0

Double Yellow

0

0

Red Card

0
Other
Ball possession
None of the teams had a clear upper hand in terms of ball possession. Austria Klagenfurt was in possession of the ball for 46% of the time vs. Sturm Graz that controlled the ball for 54% of the time.
Attitude and shots
Sturm Graz was putting more pressure with 54 dangerous attacks and 22 shots of which 10 were on target. This is one of the reasons why Sturm Graz won the contest.​
Austria Klagenfurt shot 7 times, 2 on target, 5 off target. On the other side, Sturm Graz shot 22 times, 10 on target, 12 off target.
Cards
Austria Klagenfurt received 1 yellow card (N. Wimmer). Regarding the opposition, Sturm Graz received 4 yellow cards (J. Gorenc Stankovic, S. Hierlander, A. Prass and E. Emegha).
Match Timeline
12'
J. Gorenc Stankovic
- Yellow
46'
E. Emegha
- sub ->
A. Ajeti
K. Gezos
- sub ->
R. Benatelli
46'
N. Djoric
- sub ->
A. Irving
46'
61'
W. Boving
- sub ->
A. Prass
61'
I. Ljubic
- sub ->
S. Hierlander
J. Arweiler
- sub ->
C. Cvetko
70'
76'
A. Borkovic
- sub ->
M. Sarkaria
T. Schumacher
- sub ->
M. Moreira
81'
84'
D. Schnegg
- sub ->
A. Dante
M. Blauensteiner
- sub ->
S. Karweina
86'
Standings
After playing this match, Austria Klagenfurt will stay with 8 points like Wolfsberger AC and Wattens to sit in the 9th place. Regarding the opposition, Sturm Graz will have 15 points to remain in the 3rd place.
Next matches
In the next match in the Admiral Bundesliga, Austria Klagenfurt will play away with Rheindorf Altach on the 17th of September with a 2-0 head to head record in favor of Austria Klagenfurt (0 draws).
Sturm Graz will play away agasint Austria Wien on the 2nd of October with a 25-20 head to head in favor of Austria Wien (19 draws).
Austria Klagenfurt – Formation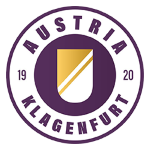 Austria Klagenfurt
Substitutes
Austria Klagenfurt started with a aggressive line-up (4-3-3).
The manager Peter Pacult decided to play with the following team: Phillip Menzel (7.4), Christopher Wernitznig (7.1), Nicolas Wimmer (6.8), Thorsten Mahrer (7.2), Maximiliano Moreira (6.1), Andy Irving (6.6), Rico Benatelli (6.8), Christopher Cvetko (6.2), Sinan Karweina (6.2), Markus Pink (6.3) and Florian Rieder (6.4).
The home team had on the bench: Marco Knaller, Kosmas Gezos (6.3), Solomon Bonnah, Michael Blauensteiner (6.4), Till Schumacher (6.3), Nikola Djoric (6.5) and Jonas Arweiler (7.1).
Substitutions
Austria Klagenfurt made 5 changes: R. Benatelli for K. Gezos (46′), A. Irving for N. Djoric (46′), C. Cvetko for J. Arweiler (70′), M. Moreira for T. Schumacher (81′) and S. Karweina for M. Blauensteiner (86′).
Best player: Phillip Menzel​
Following our analysis, the most impressive player for Austria Klagenfurt was the goalkeeper: Phillip Menzel. His rating is 7.43. He performed 5 saves.
Sturm Graz – Formation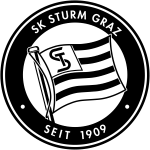 Sturm Graz
Substitutes
Sturm Graz started with a 4-3-1-2 line-up (4-3-1-2).
Christian Ilzer played with: Jörg Siebenhandl (6.9), Sandro Ingolitsch (7.6), David Affengruber (7.4), Gregory Wüthrich (7.4), Amadou Dante (7.2), Stefan Hierländer (6.2), Jon Gorenc Stanković (7.2), Alexander Prass (6.4), Tomi Horvat (7.8), Albian Ajeti (6.5) and Manprit Sarkaria (6.2).
The following players were sitting on the bench: Tobias Schützenauer, Alexandar Borković (6.5), David Schnegg (6.4), Ivan Ljubić (7.4), Vesel Demaku, William Bøving (6.7) and Emanuel Emegha (6.9).
Substitutions
Sturm Graz made 5 changes: A. Ajeti for E. Emegha (46′), A. Prass for W. Boving (61′), S. Hierlander for I. Ljubic (61′), M. Sarkaria for A. Borkovic (76′) and A. Dante for D. Schnegg (84′).
Best player: Tomi Horvat​
As per our analysis, the most impressive player for Sturm Graz was Tomi Horvat even if he didn't score any goal.
His rating is (7.8) with 39 passes (76% accurate) and 0 key passes. He was won 8 duels out of 14. He performed 3 crosses.
Results of the day
These are the results of the day in the Admiral Bundesliga.​