KAZAN'. Rubin Kazan' manages to recover against Lokomotiv Moskva with a goal on the F. Smolov 68′ and a goal on the R. Zhemaletdinov 90′. It was vastly superior in terms of ball possession (69%)​
The match was played at the Kazan' Arena stadium in Kazan' on Saturday and it started at 1:30 pm local time. The referee was Kirill Levnikov who had the assistance of Andrey Vereteshkin and Varantso Petrosyan. The 4th official was Sergey Kulikov. The weather was cloudy. The temperature was cold at 8.3 degrees Celsius or 47.01 Fahrenheit. The humidity was 52%.​
Match Statistics​
!

31

Ball Possession

69
Shots
18

Total

22

8

On Target

5

10

Off Target

17

3

Shots blocked

8
58

Attack

139

37

Dangerous attack

91

73

Ball safe​

84
0

Penalties

0

3

Corners

9
Fouls
15

Total

14

2

Yellow Cards

3

0

Double Yellow

0

0

Red Card

0
Other
Ball possession
Lokomotiv Moskva had a strong ball possession 69% while Rubin Kazan' was struggling with a 31% ball possession.
Attitude and shots
Lokomotiv Moskva was more aggressive with 91 dangerous attacks and 22 shots of which 5 were on target. However, that was not enough Lokomotiv Moskva to win the match​.
Rubin Kazan' shot 18 times, 8 on target, 10 off target. On the opposite side, Lokomotiv Moskva shot 22 times, 5 on target, 17 off target.
Cards
Rubin Kazan' received 2 yellow cards (M. Talbi and I. Samoshnikov). On the opposite side, Lokomotiv Moskva received 3 yellow cards (A. Beka Beka, M. Petrov and K. Maradishvili).
Match Timeline
46'
Dmitri Zhivoglyadov
- sub ->
M. Nenakhov
46'
Rifat Zhemaletdinov
- sub ->
M. Petrov
Soltmurad Bakaev
- sub ->
A. Dreyer
72'
78'
Ivan Ignatiev
- sub ->
G. Onugkha
Mikhail Kostyukov
- sub ->
Hwang In-Beom
90'
90'
Konstantin Maradishvili
- Yellow
90'
Rifat Zhemaletdinov
(goal)
A. Beka Beka
Standings
After this match, Rubin Kazan' will have 15 points to move up in the 8th place. On the opposite side, Lokomotiv Moskva will have 18 points to stay in the 4th place.
Next matches
In the next match in the Premier League, Rubin Kazan' will play away against Ufa on the 24th of October with a 5-1 head to head record in favor of Rubin Kazan' (8 draws).
Lokomotiv Moskva will host Sochi on the 25th of October with a 3-1 head to head stats in favor of Lokomotiv Moskva (1 draw).
Rubin Kazan' – Formation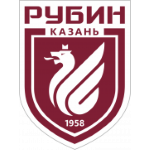 Rubin Kazan\'
Substitutes
Rubin Kazan' started with a 4-2-3-1 line-up (4-2-3-1).
The manager Leonid Slutskiy decided to play with the following team: Yuri Dyupin (6.2), Georgi Zotov (6.8), Filip Uremović (7.4), Montassar Talbi (7.6), Ilya Samoshnikov (6.8), Oliver Abildgaard (8.1), In-Beom Hwang (7.4), Anders Dreyer (6.9), Sead Hakšabanović (6.9), Khvicha Kvaratskhelia (7.5) and German Onugkha (7.6).
The home team had on the bench: K. Nizhegorodov, M. Kostyukov, A. Ismagilov, L. Musaev, Ivan Ignatiev (6.4), Nikita Medvedev, Soltmurad Bakaev (6.4) and Ivan Savitskiy.
Substitutions
Rubin Kazan' made 3 changes: A. Dreyer for S. Bakaev (72′), G. Onugkha for I. Ignatjev (78′) and Hwang In-Beom for M. Kostyukov (90′).
Best player: Oliver Abildgaard​
The player that probably impressed the most for Rubin Kazan' was Oliver Abildgaard.
His rating is (8.1) with 32 passes (62% accurate) and 0 key passes. He was won 10 duels out of 11. He performed 2 crosses.
Lokomotiv Moskva – Formation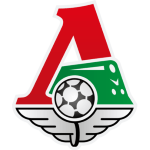 Lokomotiv Moskva
Substitutes
Lokomotiv Moskva started with a aggressive line-up (4-3-3).
On the other side, Markus Gisdol played with: Daniil Khudyakov (6.1), Maksim Nenakhov (7.1), Dmitriy Barinov (6.2), Pablo (7.1), Nayair Tiknizyan (7.0), Konstantin Maradishvili (6.4), Daniil Kulikov (6.8), Alexis Beka Beka (6.1), Gyrano Kerk (7.8), Fedor Smolov (7.7) and Maksim Petrov (6.6).
These were the players on the bench: Faustino Anjorin (6.7), Dmitri Zhivoglyadov (7.0), Andrey Savin, Aleksandr Silyanov, Nikita Matyunin, Ilya Petukhov, Sergey Babkin, Kirill Zinovich, Mikhail Ivankov, Dmitry Rybchinskiy and Rifat Zhemaletdinov (7.7).
Substitutions
Lokomotiv Moskva made 4 changes: M. Nenakhov for D. Zhivoglyadov (46′), M. Petrov for R. Zhemaletdinov (46′), D. Kulikov for F. Anjorin (71′) and N. Tiknizyan for D. Rybchinskiy (88′).
Best player: Gyrano Kerk​
The most impressive player for Lokomotiv Moskva was Gyrano Kerk.
His rating is (7.8) with 33 passes (78% accurate) and 3 key passes. He was won 11 duels out of 19. He performed 3 crosses.
Results of the day
These are the results of the day in the Premier League.​