https://www.youtube.com/watch?v=J0GbJaAipUY
LISBOA. Benfica crushes Arouca 4-0 with goals of Gilberto (8′), Rafa Silva (42′), E. Fernandez (45′) and Rafa Silva (86′). Benfica was truly superior in terms of ball possession (73%) and that was among the factors of its victory.​
The match was played at the Estádio do Sport Lisboa e Benfica stadium in Lisboa on Friday and it started at 8:15 pm local time. The referee was Manuel Mota with the assistance of Nuno Eiras and Jorge António Alves Fernandes. The 4th official was Hélder Carvalho. The weather was cloudy. The temperature was pleasant at 19.3 degrees Celsius or 66.65 Fahrenheit. The humidity was 88%.​
Match Statistics​
Ball possession
Benfica had a superior ball possession 73% while Arouca was struggling with a 27% ball possession.
Attitude and shots
Benfica was putting more pressure with 74 dangerous attacks and 20 shots of which 7 were on target. This is one of the reasons why Benfica won the match​.
Benfica shot 20 times, 7 on target, 13 off target. Regarding the opposition, Arouca shot 2 times, 2 on target, 0 off target.
Cards
Benfica received 3 yellow cards (Florentino, J. Weigl and Rafa Silva). Regarding the opposition, Arouca received 1 yellow card (J. Opoku).
Also, Arouca didn't finish the match with 11 players after Quaresma (Arouca) was sent off after receiving a straight red card in the (45′).
Match Timeline
Gilberto
(goal)
A. Grimaldo
8'
Chiquinho
- sub ->
Joao Mario
34'
E. Fernandez
(goal)
G. Ramos
45'
46'
B. Milovanov
- sub ->
A. Ruiz
46'
R. Fernandes
- sub ->
R. Mujica
J. Weigl
- sub ->
Florentino
63'
69'
I. Soro
- sub ->
O. Busquets
Henrique Araujo
- sub ->
G. Ramos
72'
R. Yaremchuk
- sub ->
D. Neres
72'
79'
Bruno Marques
- sub ->
A. Alves Santos
Standings
After this match, Benfica has 3 points to occupy the 1st place in the standings. On the opposite side, Arouca stays with 0 points (18th).
Next matches
In the next match in the Primeira Liga, Benfica will play away with Casa Pia on the 13th of August with a 0-0 head to head stats.
Arouca will host Gil Vicente on the 15th of August with a 4-0 head to head record in favor of Arouca (2 draws).
Benfica – Formation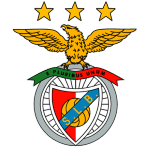 Benfica
Substitutes
Benfica started with a 4-2-3-1 line-up (4-2-3-1).
The manager Roger Schmidt decided to play with the following team: .
Benfica could not rely on the presence of Chiquinho (injured).
Substitutions
Benfica made 5 changes: Joao Mario for Chiquinho (34′), Florentino for J. Weigl (63′), Gilberto for A. Bah (63′), G. Ramos for Henrique Araujo (72′) and D. Neres for R. Yaremchuk (72′).
Arouca – Formation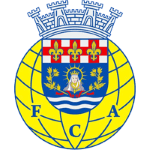 Arouca
Substitutes
Arouca started with a 5-4-1 line-up (5-4-1).
Armando Evangelista Macedo Freitas played with: .
Substitutions
Arouca made 5 changes: A. Ruiz for B. Milovanov (46′), Arsenio for A. Bukia (46′), R. Mujica for R. Fernandes (46′), O. Busquets for I. Soro (69′) and A. Alves Santos for Bruno Marques (79′).
Results of the day
These are the results of the day in the Primeira Liga.​