PRISTINA. Georgia topped Kosovo to win 2-1. It was Georgia to strike first with a goal of T. Okriashvili at the 11′. Then it was a penalty in the 45′ minute to make things even for 1-1. Eventually, Z. Davitashvili gave the win to Georgia in the 82′ minute with a goal.
The match was played at the Stadiumi Fadil Vokrri stadium in Pristina on Tuesday and it started at 6:45 pm local time. The referee was Paweł Raczkowski with the help of Radoslav Siejka and Adam Kupsik. The 4th official was Tomasz Musial. The weather was cloudy. The temperature was cold at 7.2 degrees Celsius or 44.89 Fahrenheit. The humidity was 82%.​
Match Statistics​
There was not much difference in terms of ball possession. Kosovo was in possession of the ball for 52% of the time vs. Georgia that controlled the ball for 48% of the time.
Kosovo was more aggressive with 77 dangerous attacks and 12 shots of which 3 were on target. Even so, Georgia succeeded in find the solution to win this match.​
Kosovo shot 12 times, 3 on target, 9 off target. On the opposite side, Georgia shot 6 times, 2 on target, 4 off target.
Cards
Kosovo received 4 yellow cards (E. Rashani, I. Dresevic, L. Kastrati and A. Rrahmani). On the other side, Georgia received 3 yellow cards (T. Okriashvili, G. Giorbelidze and G. Chabradze).
Match Timeline
Standings
Standings
Group A
Group B
Group C
Group D
Group E
Group F
Group G
Group H
Group I
Group J
After playing this encounter, Kosovo will stay with 4 points like Georgia to stay in the 4th place. On the opposite side, Georgia will have 4 points like Kosovo to stay in the 5th place.
Next matches
In the next match in the WC Qualification Europe, Kosovo will play away with Greece on the 14th of November with a 0-0 head to head record.
Georgia will host Sweden on the 11th of November with a 1-0 head to head statistic in favor of Sweden (0 draws).
Kosovo – Formation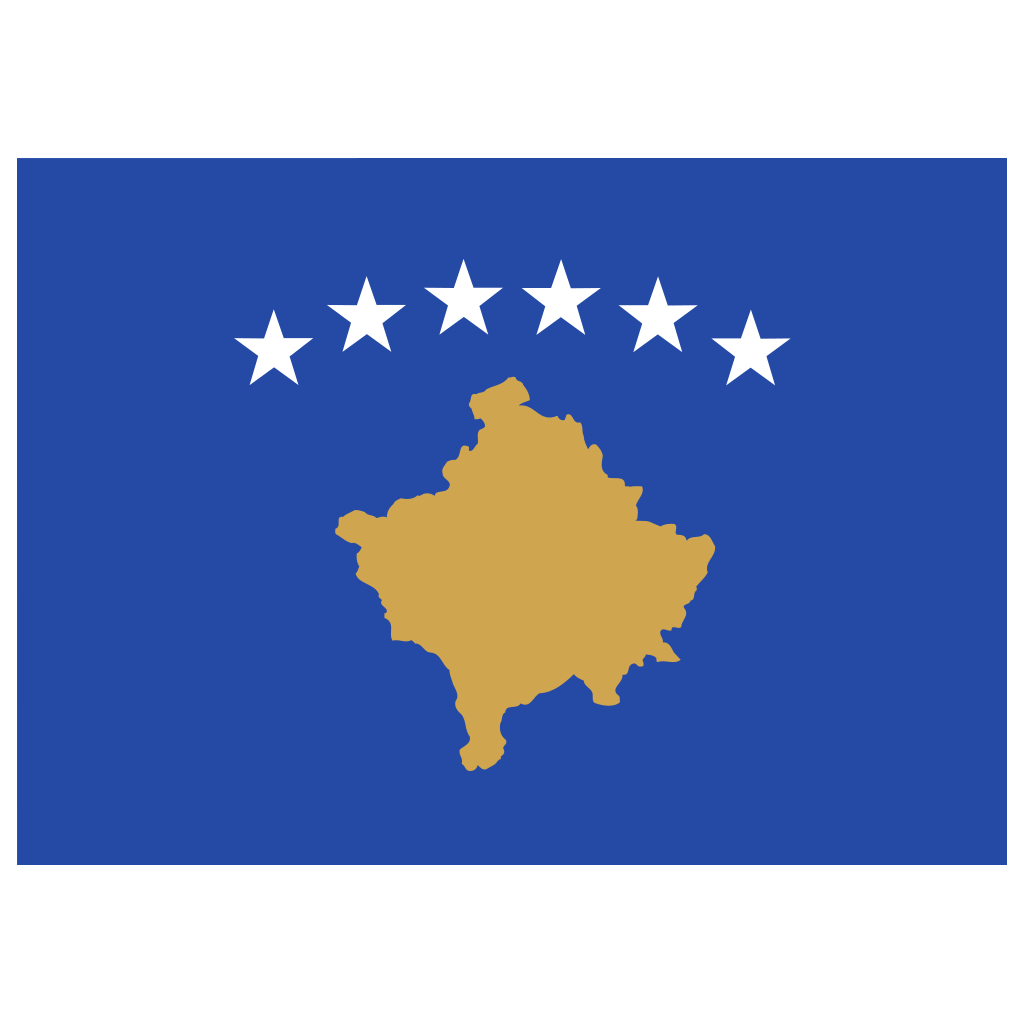 Kosovo
Substitutes
Kosovo started with a aggressive line-up (4-3-3).
The manager Bernard Challandes decided to play with the following team: Arijanet Murić (5.4), Mergim Vojvoda (7.6), Amir Rrahmani (7.1), Betim Fazliji (6.8), Fidan Aliti (7.1), Besar Halimi (6.2), Ibrahim Drešević (7.1), Bersant Celina (7.6), Elbasan Rashani (6.8), Vedat Muriqi (7.8) and Milot Rashica (7.1).
The home team had on the bench: Mirlind Kryeziu, Lirim Kastrati, David Domgjoni, Herolind Shala, Lirim Kastrati, Florian Loshaj (6.6), Samir Ujkani, Zymer Bytyqi (6.6), Visar Bekaj, Astrit Selmani (6.1) and Florent Muslija (6.8).
Substitutions
Kosovo made 5 changes: E. Rashani for L. Kastrati (59′), M. Rashica for Z. Bytyqi (73′), B. Halimi for F. Loshaj (74′), B. Celina for F. Muslija (86′) and F. Aliti for A. Selmani (86′).
Best player: Vedat Muriqi​
The player that probably impressed the most for Kosovo was Vedat Muriqi.
His rating is (7.8) with 1 goal, 22 passes (72% accurate) and 3 key passes. He was won 8 duels out of 10.
Georgia – Formation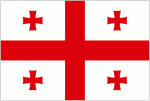 Georgia
Substitutes
Georgia started with an extremely aggressive line-up (3-4-3).
On the other side, Willy Sagnol played with: Giorgi Loria (7.0), Otar Kakabadze (7.1), Guram Kashia (7.1), Lasha Dvali (6.7), Saba Lobjanidze (6.8), Valeriane Gvilia (7.0), Nika Kvekveskiri (6.2), Guram Giorbelidze (7.1), Giorgi Tsitaishvili (6.8), Tornike Okriashvili (7.3) and Khvicha Kvaratskhelia (6.2).
They had on the bench: Davit Khocholava, Irakli Azarovi (6.9), Giorgi Kvilitaia (6.7), Vladimer Mamuchashvili, Luka Lochoshvili, Giorgi Mamardashvili, Saba Khvadagiani, Lazare Kupatadze, Zuriko Davitashvili (7.1) and Grigol Chabradze (6.6).
Substitutions
Georgia made 5 changes: K. Kvaratskhelia for Z. Davitashvili (72′), G. Tsitaishvili for G. Chabradze (72′), T. Okriashvili for G. Kvilitaia (72′), G. Giorbelidze for I. Azarov (80′) and S. Lobjanidze for V. Mamuchashvili (90′).
Best player: Tornike Okriashvili​
The player that probably impressed the most for Georgia was Tornike Okriashvili.
His rating is (7.3) with 1 goal, 27 passes (81% accurate) and 0 key passes. He was won 2 duels out of 6. He performed 1 cross.
Results of the day
These are the results of the day in the WC Qualification Europe.​