MALMö. Malmö FF recovers against Degerfors with a goal on the O. Faraj 37′ and a goal on the R. Örqvist 64′. Malmö FF was not able to win even if it was better in terms of ball possession (58%)
The match was played at the Eleda Stadion (Malmö) stadium in Malmö on Sunday and it started at 3:00 pm local time. The referee was Lars Christian Andreas Ekberg who had the assistance of Mehmet Culum and Niklas Nyberg. The 4th official was Dino Demo. The weather was cloudy. The temperature was cold at 10 degrees Celsius or 49.98 Fahrenheit. The humidity was 90%.​
Match Statistics​
Ball possession
Malmö FF had a strong ball possession 58% while Degerfors was struggling with a 42% ball possession.
Attitude and shots
Degerfors was putting more pressure with 41 dangerous attacks and 11 shots of which 6 were on target. Nevertheless, that was not enough Degerfors to win the match​.
Malmö FF shot 12 times, 3 on target, 9 off target. Talking about the opposition, Degerfors shot 11 times, 6 on target, 5 off target.
Cards
Malmö FF didn't receive any yellow card. Talking about the opposition, Degerfors received 3 yellow cards (C. Gravius, D. Campos and E. Bouzaiene).
Match Timeline
Ismael Diawara
- sub ->
J. Dahlin
46'
64'
Rasmus Örqvist
(goal)
E. Bouzaiene
90'
Erik Lindell
- sub ->
E. Bouzaiene
Standings
After playing this encounter, Malmö FF will have 46 points to remain in the 7th place. On the opposite side, Degerfors will have 31 points like Varberg BoIS to hold in the 13th place.
Next matches
Malmö FF – Formation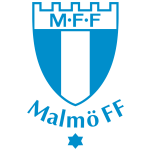 Malmö FF
Substitutes
Malmö FF started with a aggressive line-up (4-3-3).
The manager Åge Fridtjof Hareide decided to play with the following team: Johan Dahlin (7.1), Felix Beijmo (6.8), Emmanuel Lomotey (7.6), Dennis Hadžikadunić (6.7), Jonas Knudsen (6.4), Anders Christiansen (6.2), Hugo Larsson (6.8), Søren Rieks (7.4), Patriot Sejdiu (6.8), Ola Toivonen (6.2) and Isaac Kiese Thelin (7.3).
The home team had on the bench: Mohamed Buya Turay (6.8), Erdal Rakip (6.3), Ismael Diawara (6.3), Romain Gall, Matěj Chaluš, Oscar Lewicki and Jo Inge Berget (6.9).
Substitutions
Malmö FF made 4 changes: S. Rieks for E. Rakip (46′), J. Dahlin for I. Diawara (46′), P. Sejdiu for J. Inge Berget (46′) and O. Toivonen for Mohamed Turay (62′).
Best player: Emmanuel Lomotey​
The player that probably impressed the most for Malmö FF was Emmanuel Lomotey.
His rating is (7.6) with 69 passes (89% accurate) and 0 key passes. He was won 6 duels out of 8.
Degerfors – Formation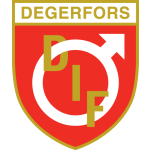 Degerfors
Substitutes
Degerfors started with an extremely aggressive line-up (3-4-3).
Andreas Holmberg played with: Jeffrey Gal (6.2), Gustav Granath (6.5), Gustaf Lagerbielke (6.2), Sebastian Ohlsson (6.2), Elyas Bouzaiene (7.4), Adam Carlen (6.5), Christos Gravius (7.3), Joseph-Claude Gyau (6.8), Rasmus Örqvist (8.0), Omar Faraj (7.8) and Diego Campos (6.9).
These were the players on the bench: Sean Sabetkar, Johan Bertilsson (6.4), Anton Kralj, Alfie Whiteman, Dijan Vukojevic, Erik Lindell and Justin Salmon.
Degerfors could not rely on the presence of E. Lindell (injured).
Substitutions
Degerfors made 2 changes: D. Campos for J. Bertilsson (76′) and E. Bouzaiene for E. Lindell (90′).
Best player: Rasmus Örqvist​
As per our analysis, the most impressive player for Degerfors was Rasmus Örqvist.
His rating is (8.0) with 1 goal, 23 passes (78% accurate) and 3 key passes. He was won 10 duels out of 20. He performed 3 crosses.
Results of the day
These are the results of the day in the Allsvenskan.​