In a friendly match against Turkey, Arsenal's Kai Havertz took on an unexpected role as a left-back for the German national team, showcasing his adaptability on the field. Despite Havertz's versatility, Germany faced a defeat, losing by three goals to the Turkish team.
The match, which marked the debut of Germany's new coach Nagelsmann, saw Havertz, known for his role as a false 9 striker at Arsenal, playing on the right wing. This comes in addition to his usual position as a number 8 under Arteta. However, what caught the attention of fans was Havertz's stint as a left-back, a position not commonly associated with the versatile player.
Nagelsmann addressed Havertz's performance as a left-back, stating, "Kai will not be asked to play here all the time. I have a good idea. He is a very good football player. This place is a good choice for him. He will not always be asked to play as a pure left-back."
Havertz started the game impressively, scoring a goal in the 5th minute. However, his game took a turn as he conceded a penalty, ultimately contributing to Germany's loss in the match.
Here is the highlight video of Germany vs. Turkey, which ended 2-3 victory for Turkey.
Kai Havertz
Kai Havertz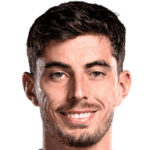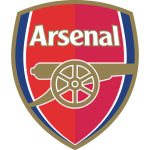 Arsenal
Forwarder, Defender, Midfielder

Germany
Age: 24
193 cm
83 kg
Season 2023/2024
Passes
274
19.6
82.4%
Avg
Succ
This season he played in total 12 times for 714 minutes for Premier League.
Kai Havertz scored 1 goal for Arsenal. He procured one assist. He received 3 yellow cards and no red cards.
His team is currently 3rd in Premier League. In the last match Arsenal won 3-1 against Burnley. The next match in Premier League will be against Brentford.
Arsenal performance and stats
Arsenal is currently 3rd in the Premier League with 27 points.
In the last 12 games, it has won 8 times, drawn 3 times, and lost once. In its last match, Arsenal won 3-1 against Burnley.​​
It has a positive goal difference after scoring 26 goals and conceding 10.​
Arsenal will play the next match in Premier League against Brentford on Saturday 25th of November in Brentford.​
Embed from Getty Images