https://www.youtube.com/watch?v=JsxhMd5N0pw
VILA DO CONDE. Rio Ave conquers Boavista 1-0 after E. Boateng scored just 1 goal (65′).
The match was played at the Estádio do Rio Ave Futebol Clube stadium in Vila do Conde on Sunday and it started at 3:30 pm local time. The referee was Rui Manuel Gomes Costa who had the assistance of Tiago José Pereira Costa and José Carlos Silva Martins. The 4th official was João Carvalho. The weather was cloudy. The temperature was pleasant at 17.5 degrees Celsius or 63.48 Fahrenheit. The humidity was 82%.​
Match Statistics​
Ball possession
Boavista had a strong ball possession 55% while Rio Ave was struggling with a 45% ball possession.
Attitude and shots
Rio Ave was putting more pressure with 51 dangerous attacks and 8 shots of which 3 were on target. This is one of the reasons why Rio Ave won the match​.
Rio Ave shot 8 times, 3 on target, 5 off target. Talking about the opposition, Boavista shot 13 times, 2 on target, 11 off target.
Cards
Rio Ave received 3 yellow cards (V. Paulo, P. Amaral and J. Ferreira). On the opposite side, Boavista received 2 yellow cards (S. B. Onyemaechi and S. Perez).
Match Timeline
Fábio Ronaldo
- sub ->
Miguel Baeza
56'
Emmanuel Boateng
(goal)
Josue Sa
65'
66'
Gaius Makouta
- sub ->
M. Watai
67'
Bruno Lourenço
- sub ->
I. Vukotic
76'
Róbert Bozeník
- sub ->
S. B. Onyemaechi
Renato Pantalon
- sub ->
E. Boateng
81'
Standings
After this encounter, Rio Ave will have 15 points like Chaves to sit in the 11th place. Regarding the opposition, Boavista will stay with 17 points to hold in the 9th place.
Next matches
In the next match in the Liga Portugal, Rio Ave will play away against Arouca on the 12th of November with a 3-3 head to head stats.
Boavista will host Porto on the 12th of November with a 18-1 head to head stats in favor of Porto (4 draws).
Rio Ave – Formation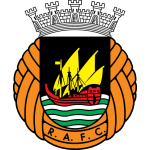 Rio Ave
Substitutes
Rio Ave started with a 3-5-2 line-up (3-5-2).
The manager Luís Carlos Batalha Freire decided to play with the following team: Jhonatan (6.8), Josué Sá (7.8), Aderllan Santos (7.2), Patrick William (6.4), Costinha (6.8), Miguel Baeza (7.1), Vítor Gomes (6.2), Gonçalo Rodrigues (6.6), Paulo Vitor (6.1), Aziz (6.5) and Emmanuel Boateng (7.2).
The home team had on the bench: Fábio Ronaldo (6.6), Magrão, Leonardo Ruiz, Renato Pantalon, Ukra (7.0), Pedro Amaral (6.6), Amine Oudrhiri, João Graça and João Ferreira (6.2).
Substitutions
Rio Ave made 5 changes: P. William for P. Amaral (56′), M. Baeza for Fabio Ronaldo (56′), Costinha for J. Ferreira (56′), V. Paulo for Ukra (72′) and E. Boateng for R. Pantalon (81′).
Best player: Josué Sá​
As per our analysis, the most impressive player for Rio Ave was Josué Sá even if he didn't score the decisive goal.
His rating is (7.8) with 53 passes (86% accurate) and 2 key passes. He was won 1 duel out of 3.
Boavista – Formation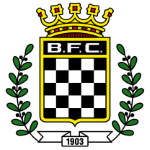 Boavista
Substitutes
Boavista started with an extremely aggressive line-up (3-4-3).
Armando Gonçalves Teixeira played with: Rafael Bracali (6.6), Reggie Cannon (6.8), Vincent Sasso (7.0), Bruno Onyemaechi (7.0), Pedro Malheiro (7.2), Sebastián Pérez (6.8), Ilija Vukotić (6.6), Ricardo Mangas (6.4), Salvador Agra (7.3), Yusupha Njie (5.9) and Masaki Watai (6.8).
These were the players on the bench: Róbert Boženík (6.7), Miguel Reisinho, Filipe Ferreira, Robson, Gaius Makouta (6.4), Bruno Lourenço (6.7), Kenji Gorré (7.2), César Dutra and Rodrigo Abascal.
Substitutions
Boavista made 5 changes: S. Agra for K. Gorre (65′), I. Vukotic for B. Lourenco (67′), M. Watai for G. Makouta (66′), S. B. Onyemaechi for R. Bozenik (76′) and R. Cannon for R. Reis (90′).
Best player: Salvador Agra​
The most impressive player for Boavista was Salvador Agra.
His rating is (7.3) with 14 passes (64% accurate) and 1 key pass. He was won 7 duels out of 10. He performed 4 crosses.
Results of the day
These are the results of the day in the Liga Portugal.​