SANTOS. Santos and Avaí draw 1-1. M. Leonardo scored the first goal (4′) for Santos. L. Felipe equalized (51′) with an own goal. Santos was not able to win even if it was better in terms of ball possession (56%)
The match was played at the Estádio Urbano Caldeira stadium in Santos on Saturday and it started at 4:30 pm local time. The referee was Caio Max Augusto Vieira with the support of Fabricio Vilarinho Da Silva and Jean Marcio dos Santos. The 4th official was Thiago Luis Scarascati. The weather was clear. The temperature was pleasant at 16 degrees Celsius or 60.85 Fahrenheit. The humidity was 86%.​
Match Statistics​
Ball possession
Santos had a superior ball possession 56% while Avaí was struggling with a 44% ball possession.
Attitude and shots
Santos was more aggressive with 57 dangerous attacks and 11 shots of which 4 were on target. However, that was not enough Santos to win the match​.
Santos shot 11 times, 4 on target, 7 off target. Regarding the opposition, Avaí shot 15 times, 6 on target, 9 off target.
Cards
Santos received 3 yellow cards (Rodrigo Fernandez, Luiz Felipe and V. Zanocelo). Regarding the opposition, Avaí didn't receive any yellow card.
Match Timeline
Marcos Leonardo Santos Almeida
(penalty)
4'
Lucas Pires Silva
- sub ->
Felipe Jonatan
21'
Lucas Henrique Barbosa
- sub ->
Lucas Braga
46'
Rodrigo Fernández
- Yellow
49'
Sandry
- sub ->
Rodrigo Fernández
59'
74'
Eduardo Biasi
- sub ->
Bruno Silva
79'
Jean Cleber
- sub ->
Raniele
80'
Luis Eduardo Gaspar Coelho
- sub ->
Pablo Dyego
Standings
After this match, Santos will have 47 points like Botafogo to sit in the 12th place. On the other side, Avaí will have 29 points to sit in the 19th place.
Next matches
In the next match in the Serie A, Santos will host Fortaleza on the 13th of November with a 2-2 head to head.
Avaí will play away agasint Flamengo on the 13th of November with a 5-3 head to head statistic in favor of Flamengo (5 draws).
Santos – Formation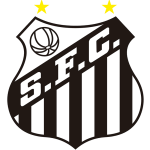 Santos
Substitutes
Santos started with a 4-2-3-1 line-up (4-2-3-1).
The manager Orlando Ribeiro de Oliveira decided to play with the following team: João Paulo (7.2), Madson (6.8), Eduardo Bauermann (7.9), Luiz Felipe (6.2), Felipe Jonatan (6.6), Rodrigo Fernández (6.4), Guilherme Camacho (6.6), Ângelo (6.6), Bruno Oliveira (6.5), Lucas Braga (6.4) and Marcos Leonardo (7.1).
The home team had on the bench: Lucas Pires (6.2), Sandry (6.9), Maicon Pereira Roque, Nathan Santos de Araujo, Horacio Gabriel Carabajal, Vinicius Nelson de Souza Zanocelo, Vinicius Balieiro Lourenco De Carvalho, Tailson Pinto Gonçalves, Luan (6.9), Lucas Barbosa (6.5), John Victor Maciel Furtado and Rwan (7.0).
Substitutions
Santos made 5 changes: Felipe Jonatan for Lucas Pires (21′), Lucas Braga for Lucas Barbosa (46′), Rodrigo Fernandez for Sandry (59′), Bruno Oliveira for Luan (59′) and Camacho for Rwan (74′).
Best player: Eduardo Bauermann​
Following our analysis, the most impressive player for Santos was Eduardo Bauermann.
His rating is (7.9) with 81 passes (91% accurate) and 1 key pass. He was won 7 duels out of 9.
Avaí – Formation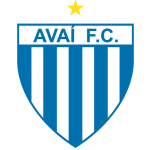 Avaí
Substitutes
Avaí started with a conservative line-up (4-5-1).
Luiz Carlos Cirne Lima de Lorenzi played with: Vladimir (7.3), Thales (6.8), Wellington (5.9), Lipe (7.3), Natanael (7.1), Marcinho (6.8), Bruno Silva (7.1), Lucas Ventura (6.5), Raniele (7.1), Pablo Dyego (7.0) and Vitinho (6.6).
These were the players on the bench: Kevin Peterson Dos Santos Silva, Raphael Rodrigues Borges, Jean Cleber, Nathan Palafoz de Sousa, Eduardo Biasi (6.9), , Lucas da Silva de Jesus, Rafael Vaz dos Santos, Luis Eduardo, Gledson Ribeiro dos Santos and Muriqui (6.4).
Substitutions
Avaí made 5 changes: Marcinho for Felipe Rocha (66′), Bruno Silva for Eduardo (74′), Vitinho for Muriqui (74′), Raniele for Jean Cleber (79′) and Pablo Dyego for Gaspar (80′).
Best player: Lipe​
The most impressive player for Avaí was Lipe.
His rating is (7.3) with 45 passes (86% accurate) and 0 key passes. He was won 2 duels out of 2.
Results of the day
These are the results of the day in the Serie A.​