RABAT. FUS Rabat prevails over Ittihad Tanger 1-0 after H. Hanouri scored just 1 goal (20′).
I. El Alami received a red card (90′)​. This red card was one of the reason why Ittihad Tanger lost the match.
The match was played at the Stade du FUS stadium in Rabat on Sunday and it started at 6:15 pm local time. The weather was cloudy. The temperature was pleasant at 21.1 degrees Celsius or 69.96 Fahrenheit. The humidity was 78%.​
Match Statistics​
Shots
11

Total

3

3

On Target

1

8

Off Target

2

0

Shots blocked

0
103

Attack

94

59

Dangerous attack

31

81

Ball safe​

94
0

Penalties

0

4

Corners

3
Fouls
1

Yellow Cards

1

0

Double Yellow

0

0

Red Card

1
Other
Ball possession
The ball possession was not so different. FUS Rabat was in possession of the ball for 53% of the time vs. Ittihad Tanger that controlled the ball for 47% of the time.
Attitude and shots
FUS Rabat was putting more pressure with 59 dangerous attacks and 11 shots of which 3 were on target. This is one of the reasons why FUS Rabat won the match​.
FUS Rabat shot 11 times, 3 on target, 8 off target. Regarding the opposition, Ittihad Tanger shot 3 times, 1 on target, 2 off target.
Cards
FUS Rabat received 1 yellow card (A. Azri). On the other side, Ittihad Tanger received 1 yellow card (I. El Alami).
Also, Ittihad Tanger didn't end the match with 11 players after I. El Alami (Ittihad Tanger) was sent off after receiving a straight red card in the (90′).
Match Timeline
Yassine Lamine
- sub ->
A. Nanah
61'
62'
Mahmoud El Kayssoumi
- sub ->
J. Amian
Oussama Raoui
- sub ->
A. Azri
90'
90'
Ngagne Fall
- sub ->
A. Akhrif
Standings
After this match, FUS Rabat will have 12 points to hold in the 1st place. On the other side, Ittihad Tanger will stay with 0 points to sit in the 16th place.
Next matches
FUS Rabat – Formation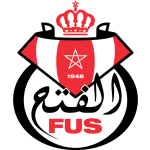 FUS Rabat
Substitutes
The manager Amine Benhachem decided to play with the following team: .
Substitutions
FUS Rabat made 2 changes: A. Nanah for Y. Lamine (61′) and A. Azri for O. Raoui (90′).
Ittihad Tanger – Formation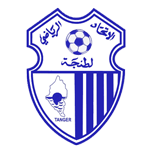 Ittihad Tanger
Substitutes
Badou Zaki played with: .
Substitutions
Ittihad Tanger made 2 changes: J. Amian for M. El Kayssoumi (62′) and A. Akhrif for N. Fall (90′).
Results of the day
These are the results of the day in the Botola Pro.​