ÅLAND. Mariehamn recovers against VPS with a goal on the K. Multanen 38′ and a goal on the T. Reid 83′.
The match was played at the Wiklöf Holding Arena konstgräs stadium in Åland on Sunday and it started at 2:00 pm local time. The referee was Antti Munukka who was helped by Jukka Honkanen and Turkka Valjakka. The 4th official was Jesse Salo. The weather was cloudy. The temperature was pleasant at 23.4 degrees Celsius or 74.16 Fahrenheit. The humidity was 90%.​
Match Statistics​
The overall ball possession was the same with both teams controlling the ball for 50% of the time.
Ball possession
No teams had a vastly superior advantage in terms of ball possession. Mariehamn was in possession of the ball for 0% of the time vs. VPS that controlled the ball for 0% of the time.
Attitude and shots
Mariehamn was putting more pressure with 83 dangerous attacks and 9 shots of which 5 were on target. Nevertheless, that was not enough Mariehamn to win the match​.
Mariehamn shot 9 times, 5 on target, 4 off target. On the opposite side, VPS shot 7 times, 3 on target, 4 off target.
Cards
Mariehamn received 3 yellow cards (J. Nissinen, M. Abubakari and T. Lahti). Regarding the opposition, VPS received 2 yellow cards (T. Yengi and A. Raisanen).
(Mariehamn) was sent off after receiving a red card in the (90′).
Also, VPS didn't end the match with 11 players after T. Yengi (VPS) was sent off after receiving a second yellow card (90′).
Match Timeline
Mohammed Abubakari
- Yellow
60'
Muhamed Olawale
- sub ->
De
66'
Riku Sjöroos
- sub ->
R. Sid
66'
75'
Antti-Ville Räisänen
- sub ->
J. Vahtera
75'
Roni Hudd
- sub ->
R. Jaaska
82'
Samu Alanko
- sub ->
M. Niemi
82'
Steven Morrissey
- sub ->
K. Multanen
Vahid Hambo
- sub ->
J. Hopcutt
87'
Patrik Raitanen
- sub ->
T. Lahti
87'
90'
Antti-Ville Räisänen
- Yellow
Standings
After playing this match, Mariehamn will have 24 points to remain in the 9th place. On the other side, VPS will have 22 points to hold in the 10th place.
Next matches
Mariehamn – Formation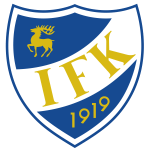 Mariehamn
Substitutes
Mariehamn started with a aggressive line-up (4-3-3).
The manager Daniel Norrmen (Ahnstrom) decided to play with the following team: Elmo Henriksson, Jiri Nissinen, Timi Lahti, Baba Mensah, Jean-Christophe Coubronne, Alvaro Ngamba, Mohammed Abubakari, Jamie Hopcutt, Robin Sid, John Owoeri and De.
The home team had on the bench: Riku Sjöroos, Vahid Hambo, Melvin Kahnberg, Yanga Balison, Olawale Muhamed Tehe, Patrik Raitanen and Otto Hautamo.
Substitutions
Mariehamn made 5 changes: A. Ngamba for Y. Baliso (46′), De for M. Olawale (66′), R. Sid for R. Sjoroos (66′), J. Hopcutt for V. Hambo (87′) and T. Lahti for P. Raitanen (87′).
VPS – Formation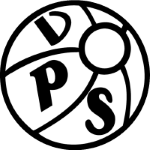 VPS
Substitutes
VPS started with an extremely aggressive line-up (3-4-3).
Jussi Nuorela played with: Oskari Forsman, Mikko Pitkänen, Juhani Pikkarainen, Jesper Engström, Joonas Vahtera, Prosper Ahiabu, Miika Niemi, Tyler Reid, Riku Jääskä, Tete Yengi and Kalle Multanen.
These were the players on the bench: Steven Morrissey, Kareem Moses, Luis Carlos Murillo, Roni Hudd, Antti-Ville Räisänen, Joonas Immonen and Samu Alanko.
Substitutions
VPS made 5 changes: J. Vahtera for A. Raisanen (75′), R. Jaaska for R. Hudd (75′), M. Niemi for S. Alanko (82′), K. Multanen for S. Morrissey (82′) and J. Engstrom for K. Moses (90′).
Results of the day
These are the results of the day in the Veikkausliiga.​