GIRONA. Girona succeeded in capture a draw against Cádiz with a late goal from C. Stuani scored in the (90′) after Cádiz got a lead with a goal from A. Fernandez (47′). Girona was truly better in terms of ball possession (65%)​
The match was played at the Estadi Municipal de Montilivi stadium in Girona on Saturday and it started at 2:00 pm local time. In front of 9,927 spectators.​ The referee was Ricardo De Burgos Bengoetxea with the assistance of Iker De Francisco Grijalba and Jon Núñez Fernández. The 4th official was Armando Ramo Andrés. The weather was clear. The temperature was pleasant at 24.9 degrees Celsius or 76.82 Fahrenheit. The humidity was 69%.​
Match Statistics​
Ball possession
Girona was in firm control of the ball 65% while Cádiz was struggling with a 35% ball possession.
Attitude and shots
Girona had a more offensive attitude with 83 dangerous attacks and 24 shots of which 8 were on target. Notwithstanding, that was not enough Girona to win the match​.
Girona shot 24 times, 8 on target, 16 off target. Talking about the opposition, Cádiz shot 10 times, 3 on target, 7 off target.
Cards
Girona received 5 yellow cards (A. Garcia, S. Bueno, A. Martinez, V. Castellanos and C. Stuani). On the opposite side, Cádiz received 4 yellow cards (R. Sobrino, F. San Emeterio, R. Alcaraz and A. Espino).
Match Timeline
Christian Stuani
- sub ->
J. Hernandez
52'
59'
Anthony Lozano
- sub ->
A. Negredo
59'
José Mari
- sub ->
F. San Emeterio
60'
Zaldúa
- sub ->
I. Carcelen
Valentin Castellanos
- Yellow
69'
72'
Juan Cala
- sub ->
I. Alejo
77'
Brian Ocampo
- sub ->
A. Fernandez
Toni Villa
- sub ->
R. Riquelme
80'
Valery Fernández
- sub ->
M. Gutierrez
87'
Christian Stuani
(penalty)
90'
Standings
After playing this encounter, Girona will have 8 points like Real Valladolid and Getafe to hold in the 14th place. Talking about the opposition, Cádiz will have 6 points like Espanyol to sit in the 19th place.
Next matches
In the next match in the La Liga, Girona will play away with Almería on the 20th of October with a 9-5 head to head in favor of Almería (6 draws).
Cádiz will play away agasint Rayo Vallecano on the 22nd of October with a 2-2 head to head stats.
Girona – Formation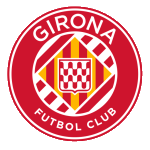 Girona
Substitutes
Girona started with a 5-3-2 line-up (5-3-2).
The manager Miguel Ángel Sánchez Muñoz decided to play with the following team: Juan Carlos (6.3), Arnau Martínez (6.9), Santiago Bueno (6.7), Bernardo Espinosa (7.1), Javier Hernández (7.0), Miguel Gutiérrez (6.6), Yangel Herrera (7.2), Oriol Romeu (7.2), Aleix García (7.9), Valentin Castellanos (7.1) and Rodrigo Riquelme (6.9).
The home team had on the bench: Juanpe, Samu Sáiz, Yan Couto, Paulo Gazzaniga, Cristhian Stuani (7.1), Iván Martín, David López, Valery Fernández, Ramón Terrats, Toni Fuidias, Toni Villa (6.4) and Manu Vallejo (6.2).
Substitutions
Girona made 4 changes: J. Hernandez for C. Stuani (52′), R. Riquelme for T. Villa (80′), Y. Herrera for M. Vallejo (80′) and M. Gutierrez for V. Fernandez (87′).
Best player: Aleix García​
As per our analysis, the most impressive player for Girona was Aleix García.
His rating is (7.9) with 63 passes (95% accurate) and 5 key passes. He was won 3 duels out of 4. He performed 13 crosses.
Cádiz – Formation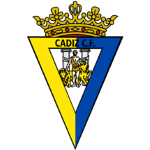 Cádiz
Substitutes
Cádiz started with a conservative line-up (4-4-2).
Sergio González Soriano played with: Jeremías Ledesma (7.6), Isaac Carcelén (6.9), Luis Hernández (6.9), Víctor Chust (6.7), Alfonso Espino (6.8), Iván Alejo (7.0), Fede San Emeterio (6.4), Rubén Alcaraz (7.2), Rubén Sobrino (6.6), Álex Fernández (7.1) and Álvaro Negredo (7.1).
These were the players on the bench: Santiago Arzamendia, Lucas Pérez, Victor Wehbi Aznar, Juan Cala (6.7), Joseba Zaldúa (6.7), Theo Bongonda, Anthony Lozano (6.6), Awer Mabil, Fali, José Mari (6.7), Brian Ocampo (7.0) and Antonio Blanco.
Substitutions
Cádiz made 5 changes: A. Negredo for C. Lozano (59′), F. San Emeterio for Jose Mari (59′), I. Carcelen for J. Zaldua (60′), I. Alejo for J. Cala (72′) and A. Fernandez for B. Ocampo (77′).
Best player: Jeremías Ledesma​
The player that probably impressed the most for Cádiz was the goalkeeper: Jeremías Ledesma. His rating is 7.61. He performed 4 saves.
Results of the day
These are the results of the day in the La Liga.​