LORIENT. Lorient didn't concede much to Reims to lock the result on a 0-0 scoreline on Saturday..
The match was played at the Stade Yves Allainmat – Le Moustoir stadium in Lorient on Saturday and it started at 5:00 pm local time. The referee was Mathieu Vernice with the assistance of Florian Gonçalves de Araujo and Valentin Evrard. The 4th official was Guillaume Paradis. The weather was cloudy. The temperature was pleasant at 16 degrees Celsius or 60.8 Fahrenheit. The humidity was 81%.​
Match Statistics​
Ball possession
None of the teams had a clear upper hand in terms of ball possession. Lorient was in possession of the ball for 49% of the time vs. Reims that controlled the ball for 51% of the time.
Attitude and shots
Lorient was putting more pressure with 50 dangerous attacks and 12 shots of which 4 were on target. Nevertheless, that was not enough Lorient to win the match​.
Lorient shot 12 times, 4 on target, 8 off target. On the opposite side, Reims shot 8 times, 1 on target, 7 off target.
Cards
Lorient received 1 yellow card (J. Ponceau). Regarding the opposition, Reims received 2 yellow cards (E. Agbadou and D. Lopy).
Also, Reims didn't finish the match with 11 players after D. Lopy (Reims) was sent off after receiving a second yellow card (46′).
E. Agbadou (Reims) was sent off after receiving a straight red card in the (90′).
Match Timeline
Adrian Grbić
- sub ->
Q. Boisgard
69'
Standings
After this match, Lorient will have 26 points like Paris Saint Germain to sit in the 2nd place. Talking about the opposition, Reims will have 9 points to hold in the 14th place.
Next matches
In the next match in the Ligue 1, Lorient will play away with Troyes on the 23rd of October with a 5-3 head to head stats in favor of Troyes (3 draws).
Reims will host Auxerre on the 23rd of October with a 6-1 head to head statistic in favor of Reims (0 draws).
Lorient – Formation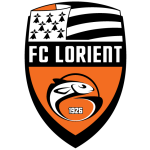 Lorient
Substitutes
Lorient started with a 4-2-3-1 line-up (4-2-3-1).
The manager Régis Le Bris decided to play with the following team: Yvon Mvogo (7.0), Théo Le Bris (6.9), Julien Laporte (7.4), Montassar Talbi (7.4), Vincent Le Goff (7.4), Julien Ponceau (7.2), Enzo Le Fée (7.1), Dango Ouattara (7.1), Quentin Boisgard (6.9), Yoann Cathline (6.7) and Terem Moffi (6.4).
The home team had on the bench: Darline Zidane Yongwa Ngameni, Stéphane Diarra (6.6), Bonke Innocent, Igor Silva, Adrian Grbić (6.8), Bamo Meïté, Vito Mannone, Ibrahima Kone (6.3) and Chrislain Matsima.
Substitutions
Lorient made 3 changes: T. Moffi for I. Kone (24′), Y. Cathline for S. Diarra (68′) and Q. Boisgard for A. Grbic (69′).
Best player: Julien Laporte​
The player that probably impressed the most for Lorient was Julien Laporte.
His rating is (7.4) with 49 passes (81% accurate) and 0 key passes. He was won 4 duels out of 6.
Reims – Formation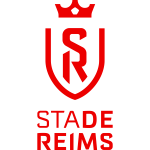 Reims
Substitutes
Reims started with a 3-5-2 line-up (3-5-2).
Óscar García Junyent played with: Yehvann Diouf (7.1), Andrew Gravillon (7.1), Emmanuel Agbadou (7.4), Yunis Abdelhamid (7.0), Alexis Flips (7.0), Marshall Munetsi (6.9), Azor Matusiwa (6.7), Dion Lopy (6.3), Bradley Locko (6.8), Folarin Balogun (5.8) and Arbër Zeneli (6.6).
They had on the bench: Martin Adeline, Thibault De Smet, Samuel Koeberle, Nathanael Mbuku, Mitchell Van Bergen (6.8), Ibrahim Diakité, Noah Jean Holm, Kamory Doumbia (7.0) and Patrick Pentz.
Substitutions
Reims made 3 changes: M. Munetsi for K. Doumbia (45′), A. Flips for M. van Bergen (55′) and A. Zeneli for N. Mbuku (88′).
Best player: Emmanuel Agbadou​
As per our analysis, the most impressive player for Reims was Emmanuel Agbadou.
His rating is (7.4) with 62 passes (90% accurate) and 0 key passes. He was won 5 duels out of 6.
Results of the day
These are the results of the day in the Ligue 1.​