https://www.youtube.com/watch?v=t_R97M9LoMU
LISBOA. Casa Pia conquers Famalicão 1-0 after L. Bolgado scored just 1 goal (60′).
The match was played at the Estádio Pina Manique stadium in Lisboa on Sunday and it started at 6:00 pm local time. The referee was Miguel Bertolo Nogueira assisted by Paulo Ricardo Duarte Brás and Nuno Filipe Figueiredo Pires. The 4th official was Marcos Roberto Viegas Brazão.
Match Statistics​
Ball possession
No teams had a vastly superior advantage in terms of ball possession. Casa Pia was in possession of the ball for 52% of the time vs. Famalicão that controlled the ball for 48% of the time.
Attitude and shots
Famalicão was more aggressive with 45 dangerous attacks and 10 shots of which 1 were on target. Nevertheless, Casa Pia found a way to find the solution to win this encounter.​
Casa Pia shot 16 times, 4 on target, 12 off target. On the opposite side, Famalicão shot 10 times, 1 on target, 9 off target.
Cards
Casa Pia received 1 yellow card (A. Taira). Regarding the opposition, Famalicão received 1 yellow card (Pele).
Match Timeline
L. Bolgado da Costa
- sub ->
F. Varela
46'
L. Bolgado da Costa
(goal)
T. Kunimoto
60'
63'
J. Kadile
- sub ->
T. Fonseca
63'
A. Millan
- sub ->
R. Fonte
69'
J. Cadiz
- sub ->
P. Brazao
Rafael Martins
- sub ->
Clayton
71'
Leo Natel
- sub ->
G. Saviour
82'
Standings
After this match, Casa Pia will have 14 points to remain in the 6th place. On the other side, Famalicão will stay with 4 points to hold in the 16th place.
Next matches
In the next match in the Liga Portugal, Casa Pia will host Vizela on the 9th of October with a 1-0 head to head in favor of Vizela (1 draw).
Famalicão will host Boavista on the 2nd of October with a 2-2 head to head.
Casa Pia – Formation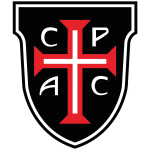 Casa Pia
Substitutes
Casa Pia started with an extremely aggressive line-up (3-4-3).
The manager Filipe Gonçalo Pinto Martins decided to play with the following team: Ricardo Batista (7.1), Fernando Varela (6.6), Vasco Fernandes (7.8), Nermin Zolotić (7.5), Lucas Soares (6.8), Afonso Taira (7.9), Romário Baró (6.8), Leonardo Lelo (6.9), Takahiro Kunimoto (7.2), Clayton (7.1) and Saviour Godwin (6.5).
The home team had on the bench: E. Fereira, Anderson, Rafael Martins (7.1), Cuca, Léo Bolgado (7.1), Neto (7.0), Yan Eteki (6.4), Léo Natel (7.0) and Lucas Paes.
Substitutions
Casa Pia made 5 changes: F. Varela for L. Bolgado da Costa (46′), R. Baro for Neto (71′), Clayton for Rafael Martins (71′), A. Taira for Y. Eteki (79′) and G. Saviour for Leo Natel (82′).
Best player: Afonso Taira​
As per our analysis, the most impressive player for Casa Pia was Afonso Taira even if he didn't score the decisive goal.
His rating is (7.9) with 58 passes (75% accurate) and 2 key passes. He was won 10 duels out of 17.
Famalicão – Formation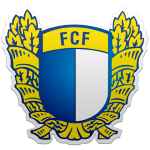 Famalicão
Substitutes
Famalicão started with a mid-fielder-oriented line-up (4-1-4-1).
Rui Pedro Teixeira de Jesus da Silva played with: Luiz Júnior (7.3), Hernán de la Fuente (6.6), Riccieli (7.1), Enea Mihaj (6.9), Rúben Lima (7.0), Pelé (6.4), Théo Fonseca (6.8), Pedro Brazão (6.3), Santiago Colombatto (7.2), Francisco Moura (7.4) and Rui Fonte (7.0).
They had on the bench: Jhonder Cádiz (7.0), Álex Millán (6.2), Dalberson, José Luis Rodríguez (6.5), Junior Kadile (6.2), Gustavo Sá, André Simões, Zaydou Youssouf (6.8) and Alexandre Penetra.
Substitutions
Famalicão made 5 changes: T. Fonseca for J. Kadile (63′), Pele for Z. Youssouf (63′), R. Fonte for A. Millan (63′), P. Brazao for J. Cadiz (69′) and R. Lima for Puma (69′).
Best player: Francisco Moura​
The most impressive player for Famalicão was Francisco Moura.
His rating is (7.4) with 33 passes (78% accurate) and 2 key passes. He was won 5 duels out of 13. He performed 7 crosses.
Results of the day
These are the results of the day in the Liga Portugal.​