FRISCO. Nagoya Grampus and Sanfrecce Hiroshima didn't manage to score any goal on Saturday. Sanfrecce Hiroshima was not able to win even if it was better in terms of ball possession (59%).
The match was played at the Toyota Stadium stadium in Frisco on Saturday and it started at 5:00 am local time. The referee was Ryuji Sato assisted by Kota Watanabe and Koji Morikawa. The 4th official was Satoshi Karakami. The weather was clear. The temperature was pleasant at 23.8 degrees Celsius or 74.77 Fahrenheit. The humidity was 88%.​
Match Statistics​
Shots
13

Total

11

5

On Target

3

8

Off Target

8

2

Shots blocked

4
78

Attack

142

35

Dangerous attack

63

94

Ball safe​

81
0

Penalties

0

3

Corners

5

3

Off Sides

2
Fouls
12

Total

16

3

Yellow Cards

0

0

Double Yellow

0

0

Red Card

0
Other
Ball possession
Sanfrecce Hiroshima had a superior ball possession 59% while Nagoya Grampus was struggling with a 41% ball possession.
Attitude and shots
Sanfrecce Hiroshima was more pushing with 63 dangerous attacks and 11 shots of which 3 were on target. Nevertheless, that was not enough Sanfrecce Hiroshima to win the match​.
Nagoya Grampus shot 13 times, 5 on target, 8 off target. On the opposite side, Sanfrecce Hiroshima shot 11 times, 3 on target, 8 off target.
Cards
Nagoya Grampus received 3 yellow cards (T. Uchida, Y. Soma and S. Inagaki). Regarding the opposition, Sanfrecce Hiroshima didn't receive any yellow card.
Match Timeline
46'
T. Kawamura
- sub ->
T. Matsumoto
59'
Ezequiel
- sub ->
N. Ben Khalifa
L. Silva
- sub ->
R. Nagaki
65'
74'
P. Sotiriou
- sub ->
D. Vieira
K. Miyahara
- sub ->
L. Silva
76'
Standings
After playing this match, Nagoya Grampus will have 39 points to hold in the 10th place. Talking about the opposition, Sanfrecce Hiroshima will have 51 points to sit in the 3rd place.
Next matches
In the next match in the J-League, Nagoya Grampus will play away with Cerezo Osaka on the 4th of November with a 13-7 head to head stats in favor of Nagoya Grampus (3 draws).
Sanfrecce Hiroshima will play away agasint Sagan Tosu on the 4th of November with a 10-5 head to head statistic in favor of Sanfrecce Hiroshima (6 draws).
Nagoya Grampus – Formation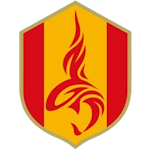 Nagoya Grampus
Substitutes
Nagoya Grampus started with a 3-4-2-1 line-up (3-4-2-1).
The manager Kenta Hasegawa decided to play with the following team: Mitchell Langerak (7.2), Shinnosuke Nakatani (6.9), Tiago Pagnussat (8.1), Haruya Fujii (6.9), Ryoya Morishita (6.2), Sho Inagaki (7.0), Ryota Nagaki (6.3), Yuki Soma (7.6), Keiya Sento (6.8), Takuya Uchida (6.7) and Kensuke Nagai (6.4).
The home team had on the bench: Naldo (6.6), Yutaka Yoshida, Hidemasa Koda (6.6), Yuichi Maruyama, Leo Silva (6.2), Yohei Takeda and Kazuya Miyahara (6.6).
Nagoya Grampus could not rely on the presence of K. Miyahara (injured).
Substitutions
Nagoya Grampus made 4 changes: R. Nagaki for L. Silva (65′), K. Nagai for Naldinho (65′), K. Sento for H. Koda (65′) and L. Silva for K. Miyahara (76′).
Best player: Tiago Pagnussat​
As per our analysis, the most impressive player for Nagoya Grampus was Tiago Pagnussat.
His rating is (8.1) with 37 passes (72% accurate) and 0 key passes. He was won 7 duels out of 9.
Sanfrecce Hiroshima – Formation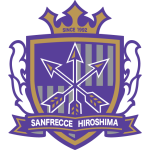 Sanfrecce Hiroshima
Substitutes
Sanfrecce Hiroshima started with a 3-4-1-2 line-up (3-4-1-2).
Michael Skibbe played with: Keisuke Osako (7.8), Tsukasa Shiotani (6.8), Hayato Araki (7.1), Sho Sasaki (6.9), Makoto Mitsuta (6.5), Gakuto Notsuda (7.2), Taishi Matsumoto (7.1), Yoshifumi Kashiwa (6.2), Tsukasa Morishima (6.8), Nassim Ben Khalifa (6.8) and Douglas Vieira (6.5).
These were the players on the bench: Kosei Shibasaki, Jelani Reshaun Sumiyoshi, Yuki Nogami, Goro Kawanami, Ezequiel (6.5), Pieros Sotiriou (6.4) and Takumu Kawamura (6.5).
Substitutions
Sanfrecce Hiroshima made 3 changes: T. Matsumoto for T. Kawamura (46′), N. Ben Khalifa for Ezequiel (59′) and D. Vieira for P. Sotiriou (74′).
Best player: Keisuke Osako​
The most impressive player for Sanfrecce Hiroshima was the goalkeeper: Keisuke Osako. His rating is 7.84. He performed 6 saves.
Results of the day
These are the results of the day in the J-League.​