ANDORRA LA VELLA. FC Andorra defeats SD Eibar with a 2-0 win with a goal from S. Molina (21′) and a goal from H. Hevel (90′). FC Andorra made the most of its superior ball possession (57%).
The match was played at the Estadi Nacional stadium in Andorra la Vella on Saturday and it started at 6:30 pm local time. The referee was Mateo Busquets Ferrer assisted by José Miguel Bordoy Homar and Víctor Jiménez Yustos. The 4th official was Antonio Monter Soláns. The weather was clear. The temperature was cold at 10.2 degrees Celsius or 50.41 Fahrenheit. The humidity was 67%.​
Match Statistics​
Shots
14

Total

8

10

On Target

2

4

Off Target

6

1

Shots blocked

1
110

Attack

95

40

Dangerous attack

34

76

Ball safe​

68
0

Penalties

0

11

Corners

1

1

Off Sides

3
Fouls
1

Total

0

3

Yellow Cards

3

0

Double Yellow

0

0

Red Card

0
Other
Ball possession
FC Andorra was in firm control of the ball 57% while SD Eibar was struggling with a 43% ball possession.
Attitude and shots
FC Andorra was more aggressive with 40 dangerous attacks and 14 shots of which 10 were on target. This is one of the reasons why FC Andorra won the match​.
FC Andorra shot 14 times, 10 on target, 4 off target. Regarding the opposition, SD Eibar shot 8 times, 2 on target, 6 off target.
Cards
FC Andorra received 2 yellow cards (H. Hevel and M. Vila Garcia). On the opposite side, SD Eibar received 3 yellow cards (B. Jon, M. Pereira and Stoichkov).
Match Timeline
17'
F. Venancio
- sub ->
J. Berrocal
S. Molina
(goal)
C. Albanis
21'
46'
Javier Munoz
- sub ->
A. Aketxe
M. Bundu
- sub ->
G. Valera
65'
S. Bakis
- sub ->
C. Martinez
74'
R. Bover
- sub ->
C. Albanis
74'
D. Varela Pampin
- sub ->
M. Vila Garcia
74'
76'
Y. Rahmani
- sub ->
M. Pereira
A. Altimira
- sub ->
A. Petxa
77'
Standings
After this encounter, FC Andorra will have 10 points like SD Eibar, Albacete and Villarreal II to remain in the 8th place. On the other side, SD Eibar will stay with 10 points like Albacete, Villarreal II and FC Andorra to remain in the 5th place.
Next matches
In the next match in the La Liga 2, FC Andorra will play away against Albacete on the 25th of September with a 0-0 head to head stats.
SD Eibar will host Racing Santander on the 25th of September with a 0-0 head to head.
FC Andorra – Formation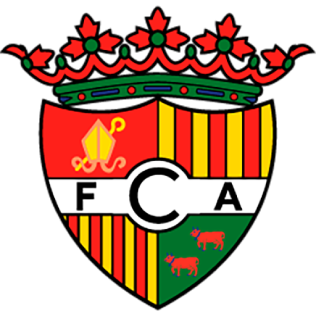 FC Andorra
Substitutes
FC Andorra started with a aggressive line-up (4-3-3).
The manager Eder Sarabia Armesto decided to play with the following team: Raúl Lizoain (7.3), Álex Petxa (7.3), Diego Alende (6.9), Mika Mármol (7.6), Marti Vila Garcia (6.6), Hector Hevel (7.1), Marc Aguado (6.9), Sergio Molina (7.3), Germán Valera (7.2), Carlos Martinez Rodriguez (6.8) and Christos Albanis (7.2).
The home team had on the bench: Nicolas Ratti, Ruben Bover Izquierdo (6.6), Marc Fernández, Mustapha Bundu (6.8), Sinan Bakış (7.0), Diego Pampín (6.5), Adrià Altimira (6.6), Moha Moukhliss, Iván Gil, Pau Casadesús, Álex Pastor and Jandro Orellana.
Substitutions
FC Andorra made 5 changes: G. Valera for M. Bundu (65′), C. Martinez for S. Bakis (74′), C. Albanis for R. Bover (74′), M. Vila Garcia for D. Varela Pampin (74′) and A. Petxa for A. Altimira (77′).
Best player: Mika Mármol​
Following our analysis, the most impressive player for FC Andorra was Mika Mármol even if he didn't score any goal.
His rating is (7.6) with 56 passes (76% accurate) and 0 key passes. He was won 8 duels out of 19.
SD Eibar – Formation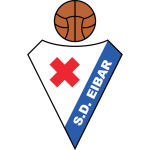 SD Eibar
Substitutes
SD Eibar started with a 4-2-3-1 line-up (4-2-3-1).
Gaizka Garitano Aguirre played with: Yoel Rodríguez (7.8), Álvaro Tejero (6.5), Juan Berrocal (6.6), Anaitz Arbilla (6.8), Imanol García de Albéniz (6.8), Sergio Álvarez (6.2), Matheus Pereira (6.1), José Corpas (6.4), Ager Aketxe (6.4), Quique (6.6) and Jon Bautista (6.4).
The following players were sitting on the bench: Stoichkov (6.4), Gustavo Blanco (7.1), Peru Nolaskoain Esnal, Chema, Frederico Venâncio (6.7), Javier Muñoz (6.8), Róber, Luca Zidane, Yanis Rahmani (6.8) and Ander Cantero.
SD Eibar could not rely on the presence of F. Venancio (injured) and Y. Rahmani (injured).
Substitutions
SD Eibar made 5 changes: J. Berrocal for F. Venancio (17′), A. Aketxe for Javier Munoz (46′), Quique for Stoichkov (46′), B. Jon for G. Blanco (61′) and M. Pereira for Y. Rahmani (76′).
Best player: Yoel Rodríguez​
Following our analysis, the most impressive player for SD Eibar was the goalkeeper: Yoel Rodríguez. His rating is 7.84. He performed 8 saves.
Results of the day
These are the results of the day in the La Liga 2.​