BORDEAUX. Bordeaux overcome Dijon to win 2-1. A goal from Z. Davitashvili was decisive in the 87min. It was Bordeaux to strike first with an early goal of J. Maja at the 8′. Then it was a goal in the 71′ minute to make things even for 1-1. Eventually, Z. Davitashvili gave the win to Bordeaux in the 87′ minute with a goal.
The match was played at the Stade Matmut-Atlantique stadium in Bordeaux on Saturday and it started at 3:00 pm local time. The referee was Hakim Ben El Hadj who was helped by Grégoire Valleteau and Julien Pacelli. The 4th official was Kevin Barbin. The weather was clear. The temperature was pleasant at 21.2 degrees Celsius or 70.07 Fahrenheit. The humidity was 30%.​
Match Statistics​
Ball possession
None of the teams had a clear upper hand in terms of ball possession. Bordeaux was in possession of the ball for 51% of the time vs. Dijon that controlled the ball for 49% of the time.
Attitude and shots
Bordeaux was more pushing with 42 dangerous attacks and 15 shots of which 7 were on target. This is one of the reasons why Bordeaux won the match​.
Bordeaux shot 15 times, 7 on target, 8 off target. Regarding the opposition, Dijon shot 10 times, 5 on target, 5 off target.
Cards
Bordeaux received 2 yellow cards (D. Ignatenko and D. Bakwa). On the other side, Dijon received 1 yellow card (V. Jacob).
Match Timeline
46'
V. Jacob
- sub ->
O. B. Walid N.
C. Michelin
- sub ->
S. Gregersen
67'
68'
I. Camara
- sub ->
B. Soumare
71'
M. Le Bihan
(goal)
V. Jacob
I. Sissokho
- sub ->
T. Lacoux
76'
A. Badji
- sub ->
Fransergio
76'
81'
M. Ahlinvi
- sub ->
M. Le Bihan
E. Depussay
- sub ->
Y. Barbet
86'
M. De Lima
- sub ->
D. Bakwa
86'
86'
R. Assale
- sub ->
L. Tchaouna
Z. Davitashvili
(goal)
A. Badji
87'
Standings
After this match, Bordeaux will have 17 points like Amiens SC to hold in the 3rd place. On the other side, Dijon will stay with 11 points like Metz to remain in the 11th place.
Next matches
In the next match in the Ligue 2, Bordeaux will host Metz on the 8th of October with a 10-2 head to head statistic in favor of Bordeaux (5 draws).
Bordeaux – Formation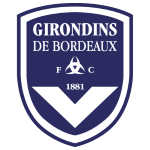 Bordeaux
Substitutes
Bordeaux started with a aggressive line-up (4-3-3).
The manager David Guion decided to play with the following team: Gaetan Poussin (6.5), Malcom Bokele (7.2), Stian Gregersen (7.0), Yoann Barbet (6.7), Vital Nsimba (7.9), Danylo Ignatenko (7.4), Tom Lacoux (7.2), Fransérgio (6.2), Zuriko Davitashvili (6.8), Josh Maja (7.4) and Dilane Bakwa (7.1).
The home team had on the bench: Emeric Depussay (6.4), Rafał Strączek, Lenny Pirringuel, Aliou Badji (6.8), Issouf Sissokho (6.5), Marvin de Lima (6.5) and Clément Michelin (7.1).
Substitutions
Bordeaux made 5 changes: S. Gregersen for C. Michelin (67′), T. Lacoux for I. Sissokho (76′), Fransergio for A. Badji (76′), Y. Barbet for E. Depussay (86′) and D. Bakwa for M. De Lima (86′).
Best player: Vital Nsimba​
The player that probably impressed the most for Bordeaux was Vital Nsimba even if he didn't score any goal.
His rating is (7.9) with 40 passes (77% accurate) and 2 key passes. He was won 4 duels out of 6. He performed 5 crosses.
Dijon – Formation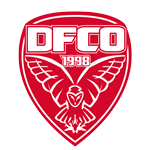 Dijon
Substitutes
Dijon started with a 4-2-3-1 line-up (4-2-3-1).
Omar Daf played with: Baptiste Reynet (7.1), Cheik Traoré (6.5), Redda Benchaa (6.5), Senou Coulibaly (6.5), Adama Fofana (7.0), Didier N'Dong (6.8), Jordan Marié (7.3), Loum Tchaouna (6.2), Bryan Soumaré (6.2), Walid Nassi (6.7) and Mickaël Le Bihan (7.4).
These were the players on the bench: Matteo Ahlinvi (6.1), Lucas Deaux (7.3), Saturnin Allagbe, Jessy Pi, Valentin Jacob (6.9), Idrissa Camara (6.5) and Roger Assalé (6.8).
Substitutions
Dijon made 5 changes: O. B. Walid N. for V. Jacob (46′), J. Marie for L. Deaux (67′), B. Soumare for I. Camara (68′), M. Le Bihan for M. Ahlinvi (81′) and L. Tchaouna for R. Assale (86′).
Best player: Mickaël Le Bihan​
Following our analysis, the most impressive player for Dijon was Mickaël Le Bihan.
His rating is (7.4) with 1 goal, 29 passes (79% accurate) and 0 key passes. He was won 3 duels out of 12. He performed 1 cross.
Results of the day
These are the results of the day in the Ligue 2.​