VALLADOLID. Cádiz snatched a late win Real Valladolid 1-0 after A. Negredo scored just 1 goal (90′). Real Valladolid lost this match even if it was superior in terms of ball possession (58%).
The match was played at the Estadio Municipal José Zorrilla stadium in Valladolid on Friday and it started at 9:00 pm local time. The referee was José María Sánchez Martínez who had the assistance of Raúl Cabañero Martínez and Juan José López Mir. The 4th official was Francisco García Riesgo. The weather was clear. The temperature was pleasant at 17.8 degrees Celsius or 64.02 Fahrenheit. The humidity was 64%.​
Match Statistics​
Shots
19

Total

8

5

On Target

2

14

Off Target

6

3

Shots blocked

0
117

Attack

70

66

Dangerous attack

30

74

Ball safe​

74
0

Penalties

0

8

Corners

2

2

Off Sides

2
Fouls
12

Total

19

1

Yellow Cards

4

0

Double Yellow

0

0

Red Card

0
Other
Ball possession
Real Valladolid had a superior ball possession 58% while Cádiz was struggling with a 42% ball possession.
Attitude and shots
Real Valladolid was more aggressive with 66 dangerous attacks and 19 shots of which 5 were on target. Even so, Cádiz was able to find the solution to win this match.​
Real Valladolid shot 19 times, 5 on target, 14 off target. Talking about the opposition, Cádiz shot 8 times, 2 on target, 6 off target.
Cards
Real Valladolid received 1 yellow card (Monchu). Talking about the opposition, Cádiz received 4 yellow cards (A. Espino, F. San Emeterio, Jose Mari and J. Zaldua).
Match Timeline
46'
R. Alcaraz
- sub ->
B. Ocampo
58'
Jose Mari
- sub ->
F. San Emeterio
62'
T. Bongonda
- sub ->
A. Fernandez
J. Narvaez
- sub ->
O. Plano
68'
71'
A. Negredo
- sub ->
I. Alejo
71'
J. Zaldua
- sub ->
I. Carcelen
S. Guardiola
- sub ->
S. Weissman
90'
90'
A. Negredo
(goal)
J. Zaldua
Standings
After this match, Real Valladolid will stay with 4 points like Almería, Espanyol, Sevilla and Getafe to sit in the 18th place. Talking about the opposition, Cádiz will have 3 points to remain in the 19th place.
Next matches
In the next match in the La Liga, Real Valladolid will play away with Getafe on the 1st of October with a 7-6 head to head statistic in favor of Real Valladolid (7 draws).
Cádiz will host Villarreal on the 1st of October with a 4-1 head to head stats in favor of Villarreal (4 draws).
Real Valladolid – Formation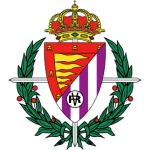 Real Valladolid
Substitutes
Real Valladolid started with a aggressive line-up (4-3-3).
The manager Juan José Rojo Martín decided to play with the following team: Sergio Asenjo (5.9), Iván Fresneda (7.1), Joaquín Fernández (7.0), Javi Sánchez (7.1), Lucas Olaza (6.8), Monchu (7.3), Roque Mesa (7.1), Kike Pérez (7.3), Gonzalo Plata (7.4), Shon Weissman (6.4) and Óscar Plano (7.2).
The home team had on the bench: Anuar, Iván Sánchez (6.8), Sergi Guardiola, Zouhair Feddal, Kenedy, Mickaël Malsa (6.4), Jordi Masip, Sergio León (6.1), Juan Narváez (6.4), Álvaro Aguado, Jawad El Yamiq and Sergio Escudero.
Substitutions
Real Valladolid made 5 changes: Monchu for I. Sanchez (67′), O. Plano for J. Narvaez (68′), R. Mesa for M. Malsa (82′), G. Plata for S. Leon (82′) and S. Weissman for S. Guardiola (90′).
Best player: Gonzalo Plata​
The most impressive player for Real Valladolid was Gonzalo Plata.
His rating is (7.4) with 31 passes (74% accurate) and 3 key passes. He was won 13 duels out of 19. He performed 2 crosses.
Cádiz – Formation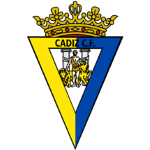 Cádiz
Substitutes
Cádiz started with a 4-2-3-1 line-up (4-2-3-1).
Sergio González Soriano played with: Jeremías Ledesma (8.1), Isaac Carcelén (7.2), Luis Hernández (7.3), Víctor Chust (6.9), Alfonso Espino (6.8), Fede San Emeterio (6.2), Álex Fernández (6.7), Iván Alejo (6.3), Rubén Sobrino (6.6), Brian Ocampo (5.8) and Lucas Pérez (6.5).
They had on the bench: Santiago Arzamendia, Theo Bongonda (6.8), Mamadou Mbaye, Álvaro Negredo (7.1), José Mari (6.7), Rubén Alcaraz (6.8), Awer Mabil, Juan Cala, David Gil, Álvaro Giménez, Joseba Zaldúa (7.1) and Antonio Blanco.
Substitutions
Cádiz made 5 changes: B. Ocampo for R. Alcaraz (46′), F. San Emeterio for Jose Mari (58′), A. Fernandez for T. Bongonda (62′), I. Alejo for A. Negredo (71′) and I. Carcelen for J. Zaldua (71′).
Best player: Jeremías Ledesma​
The player that probably impressed the most for Cádiz was the goalkeeper: Jeremías Ledesma. His rating is 8.10. He performed 6 saves.
Results of the day
These are the results of the day in the La Liga.​