FRISCO. Kawasaki Frontale and Nagoya Grampus draw 1-1. K. Tachibanada scored the first goal (61′) for Kawasaki Frontale. S. Inagaki equalized (74′). Kawasaki Frontale was not able to win even if it was better in terms of ball possession (59%)
The match was played at the Toyota Stadium stadium in Frisco on Wednesday and it started at 5:30 am local time. The referee was Yusuke Araki with the support of Hiroshi Yamauchi and Shingo Sakamoto. The 4th official was Ryo Nakazawa. The weather was clear. The temperature was pleasant at 18.5 degrees Celsius or 65.35 Fahrenheit. The humidity was 74%.​
Match Statistics​
Shots
11

Total

7

3

On Target

1

8

Off Target

6

2

Shots blocked

2
98

Attack

112

59

Dangerous attack

27

59

Ball safe​

71
0

Penalties

0

6

Corners

4

1

Off Sides

2
Fouls
8

Total

15

1

Yellow Cards

4

0

Double Yellow

0

0

Red Card

0
Other
Ball possession
Kawasaki Frontale was in firm control of the ball 59% while Nagoya Grampus was struggling with a 41% ball possession.
Attitude and shots
Nagoya Grampus was putting more pressure with 59 dangerous attacks and 11 shots of which 3 were on target. Nonetheless, that was not enough Nagoya Grampus to win the match​.
Nagoya Grampus shot 11 times, 3 on target, 8 off target. On the other side, Kawasaki Frontale shot 7 times, 1 on target, 6 off target.
Cards
Nagoya Grampus received 1 yellow card (S. Nakatani). On the other side, Kawasaki Frontale received 4 yellow cards (M. Yamane, K. Tachibanada, J. Schmidt and A. Sasaki).
Match Timeline
43'
Kento Tachibanada
- Yellow
Takuya Uchida
- sub ->
T. Shigehiro
46'
72'
Daiya Tono
- sub ->
Marcinho
73'
Yu Kobayashi
- sub ->
K. Chinen
Hidemasa Koda
- sub ->
K. Sento
73'
Shinnosuke Nakatani
- Yellow
84'
89'
Tatsuki Seko
- sub ->
K. Tachibanada
Standings
After playing this match, Nagoya Grampus will have 38 points to remain in the 10th place. Regarding the opposition, Kawasaki Frontale will have 53 points to hold in the 2nd place.
Next matches
In the next match in the J-League, Nagoya Grampus will play away with Cerezo Osaka on the 4th of November with a 13-7 head to head record in favor of Nagoya Grampus (3 draws).
Kawasaki Frontale will play away agasint Tokyo on the 5th of November with a 16-8 head to head record in favor of Kawasaki Frontale (7 draws).
Nagoya Grampus – Formation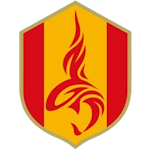 Nagoya Grampus
Substitutes
Nagoya Grampus started with a 3-4-2-1 line-up (3-4-2-1).
The manager Kenta Hasegawa decided to play with the following team: Mitchell Langerak (6.6), Shinnosuke Nakatani (6.2), Haruya Fujii (6.8), Yuichi Maruyama (6.5), Ryoya Morishita (7.1), Sho Inagaki (8.1), Leo Silva (6.7), Yuki Soma (7.2), Keiya Sento (6.5), Takuya Shigehiro (6.5) and Kensuke Nagai (6.6).
The home team had on the bench: Hidemasa Koda (6.4), Ryota Nagaki (7.1), Takuya Uchida (6.7), Naldo (7.0), Tiago Pagnussat, Kazuya Miyahara and Yohei Takeda.
Substitutions
Nagoya Grampus made 4 changes: T. Shigehiro for T. Uchida (46′), L. Silva for R. Nagaki (46′), K. Sento for H. Koda (73′) and K. Nagai for Naldinho (73′).
Best player: Sho Inagaki​
The most impressive player for Nagoya Grampus was Sho Inagaki.
His rating is (8.1) with 1 goal, 40 passes (85% accurate) and 1 key pass. He was won 6 duels out of 7.
Kawasaki Frontale – Formation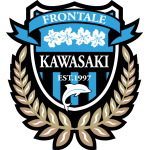 Kawasaki Frontale
Substitutes
Kawasaki Frontale started with a aggressive line-up (4-3-3).
Toru Oniki played with: Sung-Ryong Jung (6.4), Miki Yamane (6.8), Jesiel (7.4), Shogo Taniguchi (7.0), Asahi Sasaki (6.9), Yasuto Wakizaka (6.7), João Schmidt (7.2), Kento Tachibanada (6.6), Akihiro Ienaga (6.5), Kei Chinen (6.5) and Marcinho (6.5).
These were the players on the bench: Tatsuki Seko, Daiya Tono (6.4), Yu Kobayashi (6.1), Ten Miyagi (6.8), Chanathip Songkrasin, Kazuya Yamamura and Kenta Tanno.
Kawasaki Frontale could not rely on the presence of T. Miyagi (injured).
Substitutions
Kawasaki Frontale made 4 changes: Marcinho for D. Tono (72′), K. Chinen for Y. Kobayashi (73′), Y. Wakizaka for T. Miyagi (78′) and K. Tachibanada for T. Seko (89′).
Best player: Jesiel​
The player that probably impressed the most for Kawasaki Frontale was Jesiel.
His rating is (7.4) with 62 passes (82% accurate) and 0 key passes. He was won 4 duels out of 5. He performed 1 cross.
Results of the day
These are the results of the day in the J-League.​