BUCHAREST. Voluntari managed to snatch a draw against FCSB with a late goal from A. Nemec scored in the (90′) after FCSB got a lead with a goal from D. Miculescu (82′). FCSB was not able to win even if it was better in terms of ball possession (58%)
The match was played at the Arena Naţională stadium in Bucharest on Monday and it started at 9:00 pm local time. The referee was Marcel Bîrsan with the assistance of Mihai Marius Marica and Adrian Radu Ghinguleac. The 4th official was Constantin Sebastian Colțescu. The weather was clear. The temperature was pleasant at 18.6 degrees Celsius or 65.53 Fahrenheit. The humidity was 49%.​
Match Statistics​
Ball possession
FCSB had a strong ball possession 58% while Voluntari was struggling with a 42% ball possession.
Attitude and shots
FCSB was more aggressive with 74 dangerous attacks and 16 shots of which 7 were on target. Nonetheless, that was not enough FCSB to win the match​.
FCSB shot 16 times, 7 on target, 9 off target. On the opposite side, Voluntari shot 7 times, 4 on target, 3 off target.
Cards
FCSB received 1 yellow card (M. Edjouma). On the other side, Voluntari received 2 yellow cards (V. Rata and C. Costin).
M. Edjouma (FCSB) was sent off after receiving a second yellow card (86′).
Match Timeline
Eduard Radaslavescu
- sub ->
O. Popescu
54'
David Miculescu
- sub ->
F. Coman
54'
64'
Adam Nemec
- sub ->
D. Florea
65'
Lukáš Droppa
- sub ->
C. Costin
70'
Marcelo Lopes
- sub ->
H. Tavares
Standings
After playing this contest, FCSB will have 8 points to sit in the 13th place. Talking about the opposition, Voluntari will have 9 points to hold in the 12th place.
Next matches
In the next match in the Liga 1, FCSB will play away against Universitatea Craiova on the 18th of September with a 28-5 head to head record in favor of FCSB (5 draws).
Voluntari will host U Craiova 1948 on the 16th of September with a 2-0 head to head statistic in favor of Voluntari (0 draws).
FCSB – Formation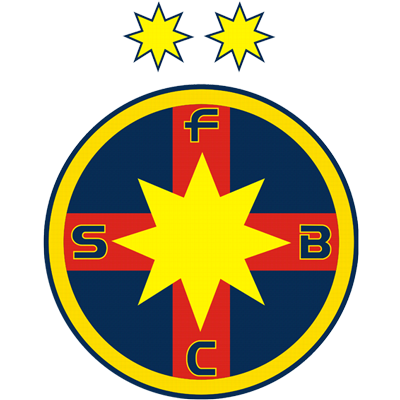 FCSB
Substitutes
FCSB started with a 4-2-3-1 line-up (4-2-3-1).
The manager Nicolae Constantin Dică decided to play with the following team: Ș. Târnovanu, J. Tamm, R. Radunović, R. Boboc, J. Dawa, M. Edjouma, D. Olaru, A. Cordea, Octavian Popescu, F. Coman and A. Compagno.
The home team had on the bench: V. Crețu, E. Rădăslăvescu, R. Oaidă, A. Vlad, I. Stoica, B. Rusu, D. Miculescu, D. Haruţ and M. Dulca.
Substitutions
FCSB made 4 changes: O. Popescu for E. Radaslavescu (54′), F. Coman for D. Miculescu (54′), D. Olaru for R. Oaida (77′) and A. Cordea for M. Dulca (88′).
Voluntari – Formation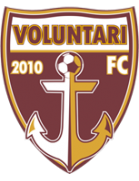 Voluntari
Substitutes
Voluntari started with a 3-4-1-2 line-up (3-4-1-2).
Liviu Ciobotariu played with: M. Popa, I. Armaș, P. Matricardi, Ricardinho, C. Costin, U. Meleke, S. Marrone, V. Raţă, Hélder Tavares, D. Florea and V. Damaşcan.
These were the players on the bench: N. Popescu, L. Droppa, V. Andreș, Marcelo Lopes, D. Andrei, A. Ilie, A. Nemec, C. Achim and V. Rîmniceanu.
Substitutions
Voluntari made 3 changes: D. Florea for A. Nemec (64′), C. Costin for L. Droppa (65′) and H. Tavares for M. Lopes (70′).
Results of the day
These are the results of the day in the Liga 1.​