ALMERIA. Osasuna conquers Almería 1-0 after C. Avila scored just 1 goal (28′). Almería was much superior in terms of ball possession (61%).​
The match was played at the Estadio de los Juegos Mediterráneos stadium in Almeria on Monday and it started at 9:00 pm local time. The referee was Javier Iglesias Villanueva with the help of Jorge Bueno Mateo and Antonio Luis Cerezo Parfenof. The 4th official was Daniel Pastoriza Iglesias. The weather was cloudy. The temperature was pleasant at 21.9 degrees Celsius or 71.33 Fahrenheit. The humidity was 60%.​
Match Statistics​
Ball possession
Almería had a strong ball possession 61% while Osasuna was struggling with a 39% ball possession.
Attitude and shots
Osasuna had a more offensive attitude with 44 dangerous attacks and 15 shots of which 5 were on target. This is one of the reasons why Osasuna won the match.​
Almería shot 7 times, 2 on target, 5 off target. On the opposite side, Osasuna shot 15 times, 5 on target, 10 off target.
Cards
Almería didn't receive any yellow card. On the opposite side, Osasuna received 2 yellow cards (D. Garcia and M. Gomez).
Match Timeline
F. Portillo
- sub ->
I. Eguaras
46'
A. Puigmal
- sub ->
A. Embarba
46'
E. B. Toure
- sub ->
D. Sousa
60'
Lazaro
- sub ->
L. Robertone
71'
73'
Ez Abde
- sub ->
A. Budimir
73'
J. Moncayola
- sub ->
R. Garcia
74'
K. Garcia
- sub ->
C. Avila
85'
P. Ibanez
- sub ->
D. Brasanac
M. Milovanovic
- sub ->
L. Ramazani
90'
Standings
After playing this match, Almería will stay with 4 points like Espanyol, Sevilla, Real Valladolid and Getafe to sit in the 14th place. On the other side, Osasuna will have 12 points like Real Betis to hold in the 4th place.
Next matches
In the next match in the La Liga, Almería will play away with Mallorca on the 17th of September with a 9-6 head to head stats in favor of Mallorca (5 draws).
Osasuna will host Getafe on the 18th of September with a 11-6 head to head statistic in favor of Getafe (11 draws).
Almería – Formation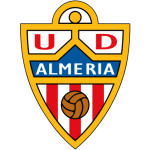 Almería
Substitutes
Almería started with a aggressive line-up (4-3-3).
The manager Joan Francesc Ferrer Sicilia decided to play with the following team: Fernando Martínez (6.9), Alejandro Pozo (6.6), Rodrigo Ely (7.4), Srđan Babić (7.1), Sergio Akieme (7.1), Lucas Robertone (7.2), Íñigo Eguaras (6.8), Samuel Costa (7.1), Largie Ramazani (6.2), Dyego Sousa (7.1) and Adrián Embarba (6.8).
The home team had on the bench: Chumi Brandariz, Gui, H. Mendes, Carlos Rojas, Lázaro (6.5), Fernando Pacheco, El Bilal Touré (6.6), Kaiky, Arnau Puigmal (6.5), M. Šviderský, Francisco Portillo (6.6) and M. Milovanović.
Substitutions
Almería made 5 changes: I. Eguaras for F. Portillo (46′), A. Embarba for A. Puigmal (46′), D. Sousa for E. B. Toure (60′), L. Robertone for Lazaro (71′) and L. Ramazani for M. Milovanovic (90′).
Best player: Rodrigo Ely​
The player that probably impressed the most for Almería was Rodrigo Ely.
His rating is (7.4) with 92 passes (77% accurate) and 0 key passes. He was won 6 duels out of 8.
Osasuna – Formation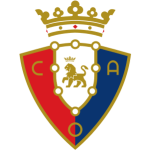 Osasuna
Substitutes
Osasuna started with a 4-2-3-1 line-up (4-2-3-1).
Jagoba Arrasate Elustondo played with: Sergio Herrera (7.1), Nacho Vidal (7.3), Unai García (6.8), David García (6.7), Juan Cruz (7.4), Lucas Torró (7.1), Darko Brašanac (7.0), Chimy Ávila (7.2), Rubén García (6.8), Moi Gómez (7.3) and Ante Budimir (6.4).
They had on the bench: Juan Pérez, Abdessamad Ezzalzouli (7.0), Pablo Ibáñez Lumbreras (6.6), Manu Sánchez, Aitor Fernández, Aridane, Kike Barja (6.6), Kike García (6.8), Roberto Torres and Jon Moncayola (6.5).
Osasuna could not rely on the presence of J. Moncayola (injured).
Substitutions
Osasuna made 5 changes: A. Budimir for Ez Abde (73′), R. Garcia for J. Moncayola (73′), C. Avila for K. Garcia (74′), D. Brasanac for P. Ibanez (85′) and M. Gomez for K. Barja (89′).
Best player: Juan Cruz​
As per our analysis, the most impressive player for Osasuna was Juan Cruz even if he didn't score the decisive goal.
His rating is (7.4) with 23 passes (86% accurate) and 2 key passes. He was won 2 duels out of 3. He performed 6 crosses.
Results of the day
These are the results of the day in the La Liga.​