HOUSTON. Houston Dynamo and Sporting KC didn't manage to score any goal on Saturday. Sporting KC was surely better in terms of ball possession (63%)​.
The match was played at the BBVA Compass Stadium stadium in Houston on Saturday and it started at 7:30 pm local time. The referee was Tori Penso assisted by Brian Poeschel and Chris Elliott. The 4th official was Natalie Simon. The weather was cloudy. The temperature was cold at 14.4 degrees Celsius or 57.94 Fahrenheit. The humidity was 99%.​
Match Statistics​
Shots
11

Total

20

4

On Target

6

7

Off Target

14

0

Shots blocked

0
73

Attack

120

31

Dangerous attack

70

81

Ball safe​

81
0

Penalties

0

5

Corners

5
Fouls
13

Total

8

4

Yellow Cards

2

1

Double Yellow

0

1

Red Card

0
Other
Ball possession
Sporting KC was in firm control of the ball 63% while Houston Dynamo was struggling with a 37% ball possession.
Attitude and shots
Sporting KC was putting more pressure with 70 dangerous attacks and 20 shots of which 6 were on target. Notwithstanding, that was not enough Sporting KC to win the contest​.
Houston Dynamo shot 11 times, 4 on target, 7 off target. Talking about the opposition, Sporting KC shot 20 times, 6 on target, 14 off target.
Cards
Houston Dynamo received 3 yellow cards (G. Vera, S. Ferreira and A. Carrasquilla). Talking about the opposition, Sporting KC received 2 yellow cards (N. Isimat-Mirin and D. Salloi).
G. Vera (Houston Dynamo) was sent off after receiving a second yellow card (41′).
Match Timeline
D. Ceren
- sub ->
D. Quintero
46'
T. Ulfarsson
- sub ->
C. Baird
66'
68'
M. Tzionis
- sub ->
J. Russell
72'
R. Espinoza
- sub ->
E. Thommy
72'
O. Rosell
- sub ->
R. Walter
N. Quinones
- sub ->
S. Ferreira
76'
83'
R. Voloder
- sub ->
B. Sweat
83'
C. Duke
- sub ->
F. Hernandez
Standings
Standings
Eastern Conference
Western Conference
After this match, Houston Dynamo will have 30 points like SJ Earthquakes to hold in the 13th place. Regarding the opposition, Sporting KC will have 31 points to hold in the 12th place.
Next matches
In the next match in the Major League Soccer, Houston Dynamo will host LA Galaxy on the 9th of October with a 14-13 head to head stats in favor of LA Galaxy (10 draws).
Sporting KC will play away agasint Dallas on the 9th of October with a 15-12 head to head in favor of Dallas (10 draws).
Houston Dynamo – Formation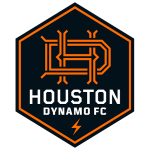 Houston Dynamo
Substitutes
Houston Dynamo started with a 4-2-3-1 line-up (4-2-3-1).
The manager Paulo Roberto Corradi Nagamura decided to play with the following team: Steve Clark (8.0), Zarek Valentin (6.9), Ethan Bartlow (7.5), Teenage Hadebe (7.3), Adam Lundqvist (7.4), Matías Vera (5.7), Adalberto Carrasquilla (7.3), Corey Baird (6.4), Darwin Quintero (7.0), Fafà Picault (7.3) and Sebastián Ferreira (7.0).
The home team had on the bench: Marcelo Palomino, Zeca, Nelson Quiñones (6.6), Sam Junqua, Tim Parker, Þorleifur Úlfarsson (6.6), Michael Nelson, Roberto Avila and Darwin Cerén (6.2).
Houston Dynamo could not rely on the presence of T. Ulfarsson (injured).
Substitutions
Houston Dynamo made 3 changes: D. Quintero for D. Ceren (46′), C. Baird for T. Ulfarsson (66′) and S. Ferreira for N. Quinones (76′).
Best player: Steve Clark​
The player that probably impressed the most for Houston Dynamo was the goalkeeper: Steve Clark. His rating is 8.01. He performed 6 saves.
Sporting KC – Formation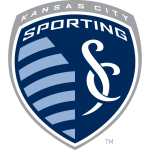 Sporting KC
Substitutes
Sporting KC started with a aggressive line-up (4-3-3).
Peter Vermes played with: John Pulskamp (7.3), Kayden Pierre (7.1), Nicolas Isimat-Mirin (7.1), Andreu Fontàs (7.3), Ben Sweat (8.0), Felipe Hernández (7.1), Rémi Walter (7.0), Erik Thommy (6.3), Johnny Russell (7.0), William Agada (6.1) and Dániel Sallói (7.0).
These were the players on the bench: Cameron Duke (6.4), Róger Espinoza (7.1), Kaveh Rad, Oriol Rosell (6.8), Marinos Tzionis (7.1), Khiry Shelton, Robert Voloder (6.6) and Kendall Mcintosh.
Substitutions
Sporting KC made 5 changes: J. Russell for M. Tzionis (68′), E. Thommy for R. Espinoza (72′), R. Walter for O. Rosell (72′), B. Sweat for R. Voloder (83′) and F. Hernandez for C. Duke (83′).
Best player: Ben Sweat​
Following our analysis, the most impressive player for Sporting KC was Ben Sweat.
His rating is (8.0) with 48 passes (97% accurate) and 5 key passes. He was won 3 duels out of 9. He performed 6 crosses. He hit the woodwork once times.
Results of the day
These are the results of the day in the Major League Soccer.​