VAASA. KuPS beats VPS 1-0 after T. Vayrynen scored a penalty (54′).
The match was played at the Elisa Stadion stadium in Vaasa on Sunday and it started at 4:00 pm local time. The referee was Kontinen Joona with the collaboration of Mikko Alakare and Olli Jantunen. The 4th official was Mikko Juusola. The weather was clear. The temperature was cold at 14 degrees Celsius or 57.15 Fahrenheit. The humidity was 62%.​
Match Statistics​
The overall ball possession was just identical with both teams controlling the ball for 50% of the time.
Ball possession
No teams had a vastly superior advantage in terms of ball possession. VPS was in possession of the ball for 0% of the time vs. KuPS that controlled the ball for 0% of the time.
Attitude and shots
KuPS was more pushing with 67 dangerous attacks and 8 shots of which 2 were on target. This is one of the reasons why KuPS won the match.​
VPS shot 6 times, 1 on target, 5 off target. Regarding the opposition, KuPS shot 8 times, 2 on target, 6 off target.
Cards
VPS received 1 yellow card (K. Moses). On the opposite side, KuPS received 1 yellow card (T. Vayrynen).
Match Timeline
73'
S. Savolainen
- sub ->
J. Ikaunieks
73'
D. Carrillo
- sub ->
T. Hamalainen
A. Raisanen
- sub ->
L. Murillo
73'
S. Alanko
- sub ->
M. Niemi
73'
R. Hudd
- sub ->
K. Multanen
78'
S. Morrissey
- sub ->
J. Vahtera
78'
89'
A. Vidjeskog
- sub ->
J. Veteli
R. Jaaska
- sub ->
M. Pitkanen
90'
Standings
After this encounter, VPS will stay with 22 points to sit in the 10th place. Talking about the opposition, KuPS will have 47 points to hold in the 2nd place.
Next matches
VPS – Formation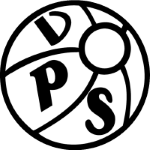 VPS
Substitutes
VPS started with a conservative line-up (4-4-2).
The manager Jussi Nuorela decided to play with the following team: Oskari Forsman, Miika Niemi, Mikko Pitkänen, Kareem Moses, Luis Murillo, Jesper Engström, Joonas Vahtera, Samuel Lindeman, Prosper Ahiabu, Tete Yengi and Kalle Multanen.
The home team had on the bench: R. Jääskä, Steven Morrissey, Samu Alanko, G. Sillanpää, Roni Hudd, Antti-Ville Räisänen and J. Immonen.
Substitutions
VPS made 5 changes: L. Murillo for A. Raisanen (73′), M. Niemi for S. Alanko (73′), K. Multanen for R. Hudd (78′), J. Vahtera for S. Morrissey (78′) and M. Pitkanen for R. Jaaska (90′).
KuPS – Formation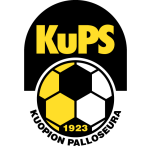 KuPS
Substitutes
KuPS started with a aggressive line-up (4-3-3).
Simo Valakari played with: Johannes Kreidl, Henri Toivomäki, Diogo Tomas, Paulo Ricardo, Taneli Hämäläinen, Anton Popovitch, Sebastian Dahlström, Gabriel Bispo, Joona Veteli, Tim Väyrynen and Jānis Ikaunieks.
The following players were sitting on the bench: O. Virtanen, Saku Savolainen, J. Oksanen, Axel Vidjeskog, Daniel Carrillo, S. Haarala and F. Valenčič.
Substitutions
KuPS made 3 changes: J. Ikaunieks for S. Savolainen (73′), T. Hamalainen for D. Carrillo (73′) and J. Veteli for A. Vidjeskog (89′).
Results of the day
These are the results of the day in the Veikkausliiga.​