https://www.youtube.com/watch?v=uRO6XycSQ0s
ILHA DA MADEIRA. Gil Vicente managed to find the solution against Marítimo to win 2-1. F. Navarro was the key for his team after scoring 2 goals. It was Marítimo to strike first with a goal of L. Andrade at the 27′. Then it was a goal in the 49′ minute to make things even for 1-1. Eventually, F. Navarro gave the win to Gil Vicente in the 85′ minute scoring a double. Gil Vicente was decisively superior in terms of ball possession (61%) and that was among the factors of its victory.​
The match was played at the Estádio dos Barreiros stadium in Ilha da Madeira on Sunday and it started at 6:00 pm local time. The referee was Miguel Bertolo Nogueira with the help of Paulo Ricardo Duarte Brás and Nuno Filipe Figueiredo Pires. The 4th official was Bruno Vieira. The weather was cloudy. The temperature was pleasant at 20.8 degrees Celsius or 69.44 Fahrenheit. The humidity was 73%.​
Match Statistics​
Shots
16

Total

22

3

On Target

5

13

Off Target

17

3

Shots blocked

3
88

Attack

124

41

Dangerous attack

54

97

Ball safe​

102
0

Penalties

0

10

Corners

8

4

Off Sides

2
Fouls
13

Total

13

2

Yellow Cards

0

0

Double Yellow

0

0

Red Card

0
Other
Ball possession
Gil Vicente had a strong ball possession 61% while Marítimo was struggling with a 39% ball possession.
Attitude and shots
Gil Vicente had a more offensive attitude with 54 dangerous attacks and 22 shots of which 5 were on target. This is one of the reasons why Gil Vicente won the match.​
Marítimo shot 16 times, 3 on target, 13 off target. On the other side, Gil Vicente shot 22 times, 5 on target, 17 off target.
Cards
Marítimo received 2 yellow cards (W. Claudio and V. Costa). Talking about the opposition, Gil Vicente didn't receive any yellow card.
Match Timeline
49'
F. Navarro
(goal)
K. Fujimoto
R. Brito
- sub ->
J. Sonora
57'
62'
K. Villodres
- sub ->
B. Aouacheria
J. Afonso
- sub ->
D. Mendes
70'
77'
M. Bueno
- sub ->
Pedro Tiba
Fabio China
- sub ->
A. Zarzana
78'
90'
E. Santana
- sub ->
F. Navarro
Standings
After this contest, Marítimo will stay with 0 points like Paços de Ferreira to sit in the 18th place. On the other side, Gil Vicente will have 8 points like Chaves to remain in the 10th place.
Next matches
In the next match in the Liga Portugal, Marítimo will play away with Benfica on the 18th of September with a 28-4 head to head record in favor of Benfica (4 draws).
Gil Vicente will host Rio Ave on the 17th of September with a 8-5 head to head in favor of Rio Ave (4 draws).
Marítimo – Formation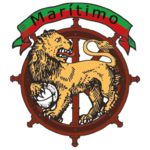 Marítimo
Substitutes
Marítimo started with a conservative line-up (4-4-2).
The manager Vasco César Freire De Seabra decided to play with the following team: Miguel Silva (7.0), Cláudio Winck (6.3), Moises Mosquera (7.4), Léo (8.0), Vitor Costa (7.0), Bruno Xadas (7.2), Joel Soñora (7.3), Diogo Mendes (6.8), Antonio Zarzana (6.6), Joel Tagueu (7.0) and Edgar Costa (6.8).
The home team had on the bench: Clésio Bauque (6.2), Jesús Ramírez, Fábio China (6.7), Carlos Eduardo, Bruno Pereira, João Afonso (6.3), Gonçalo Cardoso, Lucho Vega (6.6) and Rafael Brito (7.0).
Substitutions
Marítimo made 5 changes: Xadas for C. Bauque (46′), J. Sonora for R. Brito (57′), D. Mendes for J. Afonso (70′), E. Costa for L. Vega (70′) and A. Zarzana for Fabio China (78′).
Best player: Léo​
As per our analysis, the most impressive player for Marítimo was Léo.
His rating is (8.0) with 1 goal, 33 passes (81% accurate) and 0 key passes. He was won 4 duels out of 4.
Gil Vicente – Formation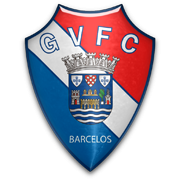 Gil Vicente
Substitutes
Gil Vicente started with a 4-2-3-1 line-up (4-2-3-1).
Ivo Ricardo Abreu Vieira played with: Andrew (6.8), Danilo Filipe Melo Veiga (7.1), Lucas Cunha (6.9), Tomás Araújo (7.1), Adrián Marín (7.1), Vítor Carvalho (7.2), Pedro Tiba (7.2), Bilel Aouacheria (7.0), Kanya Fujimoto (7.4), Juan Manuel Boselli (7.6) and Fran Navarro (7.8).
The following players were sitting on the bench: Emmanuel Hackman, Giorgi Aburjania, Brian Araújo, Élder Santana, Mizuki Arai, Matheus Bueno (6.4), Kevin Villodres (6.8), Rúben Fernandes and Henrique Gomes.
Substitutions
Gil Vicente made 4 changes: B. Aouacheria for K. Villodres (62′), Pedro Tiba for M. Bueno (77′), J. Boselli for Ruben (90′) and F. Navarro for E. Santana (90′).
Best player: Fran Navarro​
The most impressive player for Gil Vicente was Fran Navarro.
His rating is (7.8) with 2 goals, 10 passes (70% accurate) and 1 key pass. He was won 2 duels out of 5. He hit the woodwork once times.
Results of the day
These are the results of the day in the Liga Portugal.​