UPPSALA. Sirius beat Varberg BoIS to win 2-1. It was Sirius to strike first with a goal of M. Mathisen at the 45′. Then it was a goal in the 72′ minute to make things even for 1-1. Eventually, A. Hellborg gave the win to Sirius in the 75′ minute with a goal. Its vastly superior ball possession (63%) was among the key factors of its victory.​
The match was played at the Studenternas IP stadium in Uppsala on Saturday and it started at 3:30 pm local time. The referee was Bojan Pandzic with the assistance of Andreas Söderkvist and Niclas Ivarsson. The 4th official was Farouk Ben Ahmed Nehdi. The weather was clear. The temperature was cold at 7.4 degrees Celsius or 45.23 Fahrenheit. The humidity was 54%.​
Match Statistics​
!

63

Ball Possession

37
Shots
11

Total

15

3

On Target

3

8

Off Target

12

4

Shots blocked

1
118

Attack

103

45

Dangerous attack

36

75

Ball safe​

63
0

Penalties

0

1

Corners

3
Fouls
15

Total

11

1

Yellow Cards

3

0

Double Yellow

0

0

Red Card

0
Other
Ball possession
Sirius had a strong ball possession 63% while Varberg BoIS was struggling with a 37% ball possession.
Attitude and shots
Sirius was more aggressive with 45 dangerous attacks and 11 shots of which 3 were on target. This is one of the reasons why Sirius won the match​.
Sirius shot 11 times, 3 on target, 8 off target. On the opposite side, Varberg BoIS shot 15 times, 3 on target, 12 off target.
Cards
Sirius received 1 yellow card (A. Ståhl). On the other side, Varberg BoIS received 3 yellow cards (Jean, J. Lindner and L. Le Roux).
Match Timeline
Marcus Mathisen
(goal)
L. Shabani
45'
67'
Victor Karlsson
- sub ->
A. Ejupi
67'
Robin Simovic
- sub ->
S. Karlsson Adjei
Standings
After this encounter, Sirius will have 30 points to stay in the 8th place. On the other side, Varberg BoIS will stay with 28 points like Häcken to stay in the 10th place.
Next matches
In the next match in the Allsvenskan, Sirius will play away with Elfsborg on the 24th of October with a 4-2 head to head statistic in favor of Sirius (3 draws).
Varberg BoIS will host Malmö FF on the 24th of October with a 1-1 head to head statistic.
Sirius – Formation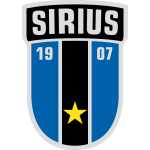 Sirius
Substitutes
Sirius started with a 3-5-2 line-up (3-5-2).
The manager Daniel Bäckström decided to play with the following team: David Mitov Nilsson (5.9), Jamie Roche (7.2), Joseph Colley (7.1), Marcus Mathisen (7.8), Adam Stahl (6.9), Moustafa Zeidan (6.8), Jacob Ortmark (6.9), Adam Hellborg (7.1), Laorent Shabani (7.0), Edi Sylisufaj (7.3) and Christian Kouakou (6.4).
The home team had on the bench: Adam Vikman, Tim Olsson, Nahom Girmai (6.4), Karl Larsson, Hannes Sveijer, Johan Karlsson (6.6) and Emil Ozkan.
Substitutions
Sirius made 2 changes: E. Sylisufaj for N. Netabay (78′) and A. Hellborg for J. Karlsson (84′).
Best player: Marcus Mathisen​
Following our analysis, the most impressive player for Sirius was Marcus Mathisen.
His rating is (7.8) with 1 goal, 114 passes (85% accurate) and 1 key pass. He was won 7 duels out of 12.
Varberg BoIS – Formation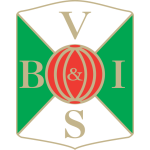 Varberg BoIS
Substitutes
Varberg BoIS started with an extremely aggressive line-up (3-4-3).
On the opposite side, Fredrik Danielson played with: Stojan Lukić (6.1), Joakim Lindner (6.8), Oliver Stanisic (7.3), Hampus Zackrisson (6.8), Anton Liljenback (7.2), Luke Le Roux (6.2), Albert Ejupi (7.1), Jean Carlos (6.6), Robin Tranberg (7.0), Simon Adjei Karlsson (6.8) and Tashreeq Matthews (6.7).
They had on the bench: Victor Karlsson (7.4), Ryan Moon (6.7), Gideon Mensah, Philip Martensson, Eric Alexander Johansson (6.3), Albin Winbo (6.4) and Robin Simovic (7.1).
Substitutions
Varberg BoIS made 5 changes: A. Ejupi for V. Karlsson (67′), T. Matthews for A. Johansson (67′), S. Karlsson Adjei for R. Simovic (67′), H. Zackrisson for R. Moon (81′) and R. Tranberg for A. Winbo (81′).
Best player: Victor Karlsson​
The most impressive player for Varberg BoIS was Victor Karlsson.
His rating is (7.4) with 1 goal, 4 passes (50% accurate) and 0 key passes. He was won 1 duel out of 2.
His performance was remarkable also because he started the match from the bench before entering the filed in the 67′.
Results of the day
These are the results of the day in the Allsvenskan.​