PRAGUE. Sparta Praha defeats Brøndby with a 2-0 win with a goal from D. Hancko (43′) and a goal from A. Hlozek (49′). Brøndby lost this match even if it was superior in terms of ball possession (57%).
Sparta Praha remained with 10 players after T. Wiesner received a double yellow card in the 57′. Anyway, Sparta Praha still was capable to win this match playing only in 10​.
The match was played at the Generali Arena stadium in Prague on Thursday and it started at 6:45 pm local time. The referee was Craig Pawson with the collaboration of Lee Betts and Ian Hussin. The 4th official was Robert Jones. The weather was snow. The temperature was quite cold at 0.5 degrees Celsius or 32.88 Fahrenheit. The humidity was 94%.​
Match Statistics​
Shots
9

Total

7

5

On Target

1

4

Off Target

6

0

Shots blocked

1
84

Attack

110

33

Dangerous attack

32

90

Ball safe​

90
0

Penalties

0

3

Corners

4

3

Off Sides

6
Fouls
1

Total

0

4

Yellow Cards

5

1

Double Yellow

1

1

Red Card

1
Other
Ball possession
Brøndby had a superior ball possession 57% while Sparta Praha was struggling with a 43% ball possession.
Attitude and shots
Sparta Praha was more aggressive with 33 dangerous attacks and 9 shots of which 5 were on target. This is one of the reasons why Sparta Praha won the match​.
Sparta Praha shot 9 times, 5 on target, 4 off target. Regarding the opposition, Brøndby shot 7 times, 1 on target, 6 off target.
Cards
Sparta Praha received 3 yellow cards (T. Wiesner, M. Pulkrab and F. Soucek). On the other side, Brøndby received 4 yellow cards (A. Slimane, B. Riveros, A. Maxso and J. Singh Sidhu).
T. Wiesner (Sparta Praha) was sent off after receiving a second yellow card (57′).
Also, Brøndby didn't finish the match with 11 players after A. Slimane (Brøndby) was sent off after receiving a second yellow card (75′).
Match Timeline
46'
Mathias Greve
- sub ->
H. Heggheim
61'
Christian Cappis
- sub ->
Josip Radošević
Ladislav Krejčí
- sub ->
J. Pesek
69'
80'
Mathias Kvistgaarden
- sub ->
M. Uhre
Martin Minchev
- sub ->
L. Haraslin
86'
Standings
Standings
Group A
Group B
Group C
Group D
Group E
Group F
Group G
Group H
After playing this match, Sparta Praha will have 7 points to remain in the 3rd place. On the other side, Brøndby will stay with 2 points to sit in the 4th place.
Next matches
Sparta Praha – Formation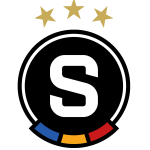 Sparta Praha
Substitutes
Sparta Praha started with a 4-2-3-1 line-up (4-2-3-1).
The manager Pavel Vrba decided to play with the following team: Dominik Holec (6.8), Tomáš Wiesner (5.8), Filip Panák (6.9), Ladislav Krejčí (7.0), Dávid Hancko (7.4), David Pavelka (6.8), Filip Souček (6.8), Jakub Pešek (7.0), Adam Hložek (6.8), Lukáš Haraslín (7.2) and Matej Pulkrab (6.4).
The home team had on the bench: Milan Heča, Andreas Vindheim (7.1), Florin Niță, Bořek Dočkal, Václav Drchal, Ladislav Krejčí (7.0), Adam Karabec, Martin Minchev (6.8), David Moberg Karlsson, Matěj Polidar, Martin Vitík and Lukáš Štetina.
Substitutions
Sparta Praha made 3 changes: M. Pulkrab for A. Vindheim (60′), J. Pesek for L. Krejci (69′) and L. Haraslin for M. Minchev (86′).
Best player: Dávid Hancko​
As per our analysis, the most impressive player for Sparta Praha was Dávid Hancko.
His rating is (7.4) with 1 goal, 42 passes (61% accurate) and 0 key passes. He was won 4 duels out of 7.
Brøndby – Formation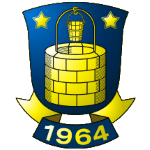 Brøndby
Substitutes
Brøndby started with a 3-5-2 line-up (3-5-2).
Niels Frederiksen played with: Mads Hermansen (7.2), Henrik Heggheim (6.3), Andreas Maxsø (6.6), Sigurd Rosted (6.4), Kevin Mensah (6.8), Morten Frendrup (7.1), Josip Radošević (6.8), Anis Ben Slimane (6.2), Blás Riveros (7.1), Simon Hedlund (6.1) and Mikael Uhre (6.4).
These were the players on the bench: Mathias Greve (6.6), Thomas Mikkelsen, Jagvir Singh Sidhu (6.6), Christian Cappis (6.8), Andrija Pavlović, Oskar Fallenius, Kevin Ngoyi Tshiembe, Tobias Borkeeiet, Mathias Kvistgaarden (6.3), Andreas Bruus (6.7), Marko Divković and Jens Martin Gammelby.
Substitutions
Brøndby made 5 changes: H. Heggheim for M. Greve (46′), J. Radosevic for C. Cappis (61′), B. Riveros for A. Bruus (61′), S. Hedlund for J. Singh Sidhu (72′) and M. Uhre for M. Kvistgaarden (80′).
Best player: Mads Hermansen​
As per our analysis, the most impressive player for Brøndby was the goalkeeper: Mads Hermansen. His rating is 7.20. He performed 5 saves.
Results of the day
These are the results of the day in the Europa League.​