MACEIó. CSA obliterates Brasil de Pelotas 4-0 with goals of Matheus Felipe (16′), Marco Tulio (35′), Dellatorre (44′) and Iury (71′ pen).
Dellatorre squandered a penalty (32′) for CSA.​
The match was played at the Estádio Rei Pelé stadium in Maceió on Sunday and it started at 4:00 pm local time. The referee was André Luiz de Freitas Castro with the collaboration of Cristhian Passos Sorence and Hugo Savio Xavier Correa. The 4th official was Jose Jaini Oliveira Bispo. The weather was rainy. The temperature was hot at 27 degrees Celsius or 80.65 Fahrenheit. The humidity was 81%.​
Match Statistics​
Shots
14

Total

6

7

On Target

1

7

Off Target

5

2

Shots blocked

4
128

Attack

97

63

Dangerous attack

24

81

Ball safe​

100
2

Penalties

0

4

Corners

2
Fouls
10

Total

11

1

Yellow Cards

4

0

Double Yellow

0

0

Red Card

0
Other
Ball possession
No teams had a vastly superior advantage in terms of ball possession. CSA was in possession of the ball for 52% of the time vs. Brasil de Pelotas that controlled the ball for 48% of the time.
Attitude and shots
CSA was was more aggressive with 63 dangerous attacks and 14 shots of which 7 were on target. This is one of the reasons why CSA won the match​.
CSA shot 14 times, 7 on target, 7 off target. Talking about the opposition, Brasil de Pelotas shot 6 times, 1 on target, 5 off target.
Cards
CSA received 1 yellow card (Everton Silva). Regarding the opposition, Brasil de Pelotas received 4 yellow cards (Diego, L. Camilo, Erison and Heverton).
Match Timeline
31'
Leandro Camilo de Almeida
- Yellow
Standings
After this match, CSA will have 62 points to sit in the 5th place. Talking about the opposition, Brasil de Pelotas will stay with 23 points to hold in the 20th place.
Next matches
CSA – Formation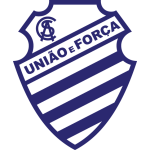 CSA
Substitutes
CSA started with a aggressive line-up (4-3-3).
The manager Mozart Santos Batista Junior decided to play with the following team: Thiago Rodrigues (7.1), Everton Silva (6.8), Matheus Felipe (7.8), Lucão (7.4), Ernandes (6.9), Yuri (8.0), Geovane (7.1), Gabriel (7.8), Marco Túlio (8.4), Dellatorre (7.0) and Iury (7.1).
The home team had on the bench: Bruno Mota (6.3), Rodrigo Rodrigues, Lucas Frigeri, Reinaldo (6.5), Kevyn, Silas (6.2), Clayton, Wellington, Renato Cajá (6.7), Cristovam, Geovane Silva (6.7) and Didira.
Substitutions
CSA made 5 changes: Marco Tulio for Reinaldo (61′), Geovane for G. Santos (61′), Iury for Renato Caja (72′), Everton Silva for Silas (77′) and Dellatorre for B. Mota (77′).
Best player: Marco Túlio​
The player that probably impressed the most for CSA was Marco Túlio.
His rating is (8.4) with 1 goal, 24 passes (75% accurate) and 2 key passes. He was won 2 duels out of 3. He performed 2 crosses.
Brasil de Pelotas – Formation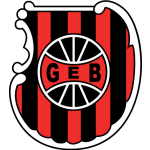 Brasil de Pelotas
Substitutes
Brasil de Pelotas started with a 4-2-3-1 line-up (4-2-3-1).
Jerson Testoni played with: Marcelo (6.1), Jheckson Oliveira (6.1), Ícaro (6.1), Leandro Camilo (5.5), Paulinho Oliveira (6.1), Bruno Matias (6.2), Diego Gomes (6.2), Netto (6.8), Patrick (6.1), Gabriel Poveda (6.6) and Erison (6.6).
The following players were sitting on the bench: João Siqueira, Sousa (6.4), Alan, Vitor, Heverton (6.0), Vidal (6.8) and Rone.
Substitutions
Brasil de Pelotas made 3 changes: Patrick for Vidal (46′), Padova for Heverton (46′) and Diego for Sousa (46′).
Best player: Netto​
As per our analysis, the most impressive player for Brasil de Pelotas was Netto.
His rating is (6.8) with 30 passes (93% accurate) and 2 key passes. He performed 3 crosses.
Results of the day
These are the results of the day in the Serie B.​