DOMODEDOVO. Orenburg defeated Veles to win 2-1. V. Sychevoi was the key for his team after scoring 2 goals. All goals were scored in the second half.​ It was Orenburg to strike first with a goal of V. Sychevoi at the 52′. Then it was a goal in the 65′ minute to make things even for 1-1. Eventually, V. Sychevoi gave the win to Orenburg in the 85′ minute with a goal scoring a double. Orenburg took advantage of its better ball possession (60%).
J. Fameyeh squandered a penalty (75′) for Orenburg.​
The match was played at the Stadion Avangard stadium in Domodedovo on Sunday and it started at 11:00 am local time. The referee was Artur Fedorov with the help of Dmitri Semenov and Yakov Kleptsov. The 4th official was Dmitri Smirnov. The weather was cloudy. The temperature was quite cold at 2.6 degrees Celsius or 36.63 Fahrenheit. The humidity was 71%.​
Match Statistics​
Ball possession
Orenburg was in firm control of the ball 60% while Veles was struggling with a 40% ball possession.
Attitude and shots
Orenburg was more aggressive with 68 dangerous attacks and 14 shots of which 5 were on target. This is one of the reasons why Orenburg won the contest.​
Veles shot 5 times, 1 on target, 4 off target. Regarding the opposition, Orenburg shot 14 times, 5 on target, 9 off target.
Cards
Veles received 2 yellow cards (A. Smith and R. Maltsev). Talking about the opposition, Orenburg received 1 yellow card (A. Oyewole).
Match Timeline
Danila Ezhkov
- sub ->
K. Kertanov
59'
Ruslan Maltsev
- sub ->
A. Vulfov
65'
Ayub Batsuev
- sub ->
V. Kabakhidze
65'
86'
Nikolay Prudnikov
- sub ->
A. Koryan
Magomed Mitrishev
- sub ->
F. Stamenkovic
89'
Standings
After playing this match, Veles will stay with 33 points to remain in the 10th place. Regarding the opposition, Orenburg will have 50 points to remain in the 1st place.
Next matches
Veles – Formation Veles
Substitutes
The manager Artem Kulikov decided to play with the following team: P. Kosarevskiy, E. Makeev, N. Tarasov, A. Kakhidze, F. Stamenković, A. Korotkov, K. Kertanov, V. Kabakhidze, A. Galoyan, A. Vulfov and D. Lopatin.
The home team had on the bench: A. Smith, D. Ezhkov, A. Batsuev, R. Maltsev, M. Mitrishev, V. Grab, A. Anisimov and D. Vlasov.
Substitutions
Veles made 5 changes: K. Kertanov for D. Yezhkov (59′), D. Lopatin for A. Smith (59′), A. Vulfov for R. Maltsev (65′), V. Kabakhidze for A. Batsuev (65′) and F. Stamenkovic for M. Mitrishev (89′).
Orenburg – Formation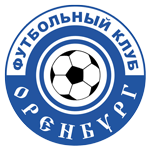 Orenburg
Substitutes
Marcel Liczka played with: E. Goshev, A. Oyewole, R. Gojković, S. Breev, Y. Kovalev, T. Ayupov, A. Ektov, N. Titkov, A. Diallo, J. Fameyeh and V. Sychevoy.
The following players were sitting on the bench: A. Koryan, N. Prudnikov, A. Shabolin, D. Khoroshkov, E. Bolotov, V. Poletaev and I. Vorobjev.
Substitutions
Orenburg made 3 changes: A. Diallo for A. Koryan (69′), A. Koryan for N. Prudnikov (86′) and J. Fameyeh for A. Shabolin (90′).
Results of the day
These are the results of the day in the FNL.​