PARIS. France demolishes Kazakhstan 8-0 with goals of K. Mbappe (6′), K. Mbappe (12′), K. Mbappe (32′), K. Benzema (55′), K. Benzema (59′), A. Rabiot (75′), A. Griezmann (84′ pen) and K. Mbappe (87′). France was unquestionably better in terms of ball possession (66%) was among the factors of its victory.​
The match was played at the Parc des Princes stadium in Paris on Saturday and it started at 7:45 pm local time. The referee was Glenn Nyberg with the assistance of Mahbod Beigi and Andreas Söderkvist. The 4th official was Kaspar Sjöberg. The weather was cloudy. The temperature was cold at 10.3 degrees Celsius or 50.45 Fahrenheit. The humidity was 94%.​
Match Statistics​
!

66

Ball Possession

34
Shots
20

Total

5

14

On Target

3

3

Off Target

1

3

Shots blocked

1
139

Attack

62

69

Dangerous attack

15

69

Ball safe​

64
1

Penalties

0

6

Corners

1
Fouls
13

Total

8

1

Yellow Cards

2

0

Double Yellow

0

0

Red Card

0
Other
Ball possession
France had a superior ball possession 66% while Kazakhstan was struggling with a 34% ball possession.
Attitude and shots
France was was more pushing with 69 dangerous attacks and 20 shots of which 14 were on target. This is one of the reasons why France won the match​.
France shot 20 times, 14 on target, 3 off target. On the opposite side, Kazakhstan shot 5 times, 3 on target, 1 off target.
Cards
France received 1 yellow card (K. Benzema). On the other side, Kazakhstan received 2 yellow cards (O. Omirtaev and V. Vasiljev).
Match Timeline
Standings
Standings
Group A
Group B
Group C
Group D
Group E
Group F
Group G
Group H
Group I
Group J
After playing this match, France will have 15 points to remain in the 1st place. Talking about the opposition, Kazakhstan will stay with 3 points to hold in the 5th place.
Next matches
In the next match in the WC Qualification Europe, France will play away with Finland on the 16th of November with a 3-1 head to head statistic in favor of France (0 draws).
France – Formation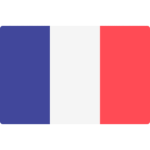 France
Substitutes
France started with a 3-4-1-2 line-up (3-4-1-2).
The manager Didier Deschamps decided to play with the following team: Hugo Lloris (7.3), Jules Koundé (7.3), Dayot Upamecano (6.6), Lucas Hernández (7.4), Kingsley Coman (9.0), N'Golo Kanté (6.9), Adrien Rabiot (7.9), Theo Hernández (8.3), Antoine Griezmann (8.8), Karim Benzema (8.4) and Kylian Mbappé (10.0).
The home team had on the bench: Jordan Veretout, Léo Dubois, Benoît Costil, Alphonse Aréola, Wissam Ben Yedder, Aurélien Tchouaméni (6.8), Kurt Zouma, Mattéo Guendouzi, Benjamin Pavard (6.2), Moussa Diaby (7.4), Lucas Digne and Clément Lenglet (6.9).
Substitutions
France made 5 changes: K. Benzema for M. Diaby (72′), N. Kante for A. Tchouameni (72′), K. Coman for B. Pavard (80′), L. Hernandez for C. Lenglet (80′) and K. Mbappe for W. Ben Yedder (89′).
Best player: Kylian Mbappé​
The player that probably impressed the most for France was Kylian Mbappé.
His rating is (10.0) with 4 goals, 62 passes (83% accurate) and 1 key pass. He was won 2 duels out of 6. He performed 3 crosses. He hit the woodwork once times.
Kazakhstan – Formation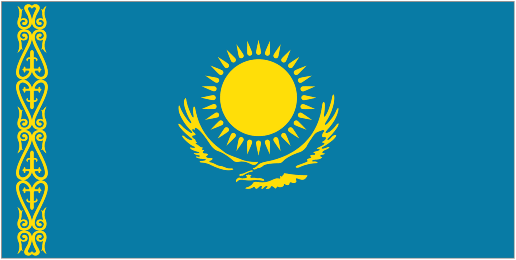 Kazakhstan
Substitutes
Kazakhstan started with a 5-3-2 line-up (5-3-2).
Talgat Baysufinov played with: Stas Pokatilov (5.0), Marat Bystrov (5.2), Temirlan Erlanov (5.2), Aleksandr Marochkin (5.6), Nuraly Alip (4.8), Maksat Taykenov (5.4), Erkin Tapalov (6.7), Islambek Kuat (6.2), Samat Zharynbetov (5.8), Oralkhan Omirtayev (6.9) and Abat Aimbetov (6.3).
The following players were sitting on the bench: Bauyrzhan Baytana (6.4), Mukhamedjan Seisen, Artur Shushenachev, Aybar Zhaksylykov (6.3), Bagdat Kairov (6.5), Alibek Kassym, Vladislav Vasiljev (5.8), Bekkhan Shayzada and Sagadat Tursynbay.
Substitutions
Kazakhstan made 4 changes: A. Aymbetov for A. Zhaksylykov (60′), O. Omirtaev for V. Vasiljev (60′), E. Tapalov for B. Baytana (68′) and M. Bystrov for B. Kairov (85′).
Best player: Oralkhan Omirtayev​
Following our analysis, the most impressive player for Kazakhstan was Oralkhan Omirtayev.
His rating is (6.9) with 24 passes (58% accurate) and 1 key pass. He was won 6 duels out of 13. He performed 1 cross.
Results of the day
These are the results of the day in the WC Qualification Europe.​