ZENICA. Finland prevails over Bosnia and Herzegovina 3-1. Finland got an early 2-0 lead with 2 goals from M. Forss (29′) and R. Lod (51′). Bosnia and Herzegovina tried to recover with a goal from L. Menalo (69′). However, the match was closed by a goal (73′) scored by D. O'Shaughnessy for Finland. Bosnia and Herzegovina was surely better in terms of ball possession (68%).​
Finland remained in players after J. Raitala received a red card in the 37′. Still, Finland still was able to win this contest competing only with 10 players​.
T. Pukki squandered a penalty (25′) for Finland.​
The match was played at the Stadion Bilino Polje stadium in Zenica on Saturday and it started at 2:00 pm local time. The referee was Michael Oliver with the assistance of Stuart Burt and Simon Bennett. The 4th official was Darren England. The weather was cloudy. The temperature was cold at 9 degrees Celsius or 48.22 Fahrenheit. The humidity was 86%.​
Match Statistics​
!

68

Ball Possession

32
Shots
28

Total

8

7

On Target

5

15

Off Target

1

6

Shots blocked

2
134

Attack

78

94

Dangerous attack

28

78

Ball safe​

84
0

Penalties

1

13

Corners

1
Fouls
10

Total

8

2

Yellow Cards

0

0

Double Yellow

0

0

Red Card

1
Other
Ball possession
Bosnia and Herzegovina had a strong ball possession 68% while Finland was struggling with a 32% ball possession.
Attitude and shots
Bosnia and Herzegovina was has a more offensive attitude with 94 dangerous attacks and 28 shots of which 7 were on target. Anyhow, Finland succeeded in find the solution to win this match.​
Bosnia and Herzegovina shot 28 times, 7 on target, 14 off target. Talking about the opposition, Finland shot 8 times, 5 on target, 1 off target.
Cards
Bosnia and Herzegovina received 2 yellow cards (M. Pjanic and S. Prcic). On the opposite side, Finland didn't receive any yellow card.
Also, Finland didn't end the match with 11 players after J. Raitala (Finland) was sent off after receiving a straight red card in the (37′).
Match Timeline
Standings
Standings
Group A
Group B
Group C
Group D
Group E
Group F
Group G
Group H
Group I
Group J
After this match, Bosnia and Herzegovina will stay with 7 points to hold in the 4th place. Regarding the opposition, Finland will have 11 points to hold in the 2nd place.
Next matches
In the next match in the WC Qualification Europe, Bosnia and Herzegovina will host Ukraine on the 16th of November with a 0-0 head to head stats.
Finland will host France on the 16th of November with a 3-1 head to head statistic in favor of France (0 draws).
Bosnia and Herzegovina – Formation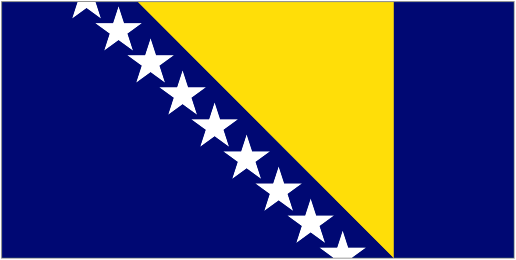 Bosnia and Herzegovina
Substitutes
Bosnia and Herzegovina started with a aggressive line-up (4-3-3).
The manager Ivaylo Petev Bogdanov decided to play with the following team: Ibrahim Šehić (6.5), Anel Ahmedhodžić (7.2), Siniša Saničanin (6.7), Eldar Ćivić (6.9), Sead Kolašinac (6.4), Amir Hadžiahmetović (6.8), Miralem Pjanić (7.4), Gojko Cimirot (6.4), Miroslav Stevanović (6.8), Smail Prevljak (7.1) and Rade Krunić (7.1).
The home team had on the bench: Ermedin Demirović (6.9), Adi Nalić, Mateo Sušić (7.0), Kenan Kodro, Kenan Pirić, Sanjin Prcić (6.9), Adnan Kovačević, Dennis Hadžikadunić, Nikola Vasilj, Branimir Cipetić, Amer Gojak (7.2) and Luka Menalo (7.8).
Bosnia and Herzegovina could not rely on the presence of E. Demirovic (injured).
Substitutions
Bosnia and Herzegovina made 5 changes: S. Kolasinac for E. Demirovic (39′), G. Cimirot for A. Gojak (56′), A. Hadziahmetovic for S. Prcic (56′), M. Pjanic for M. Susic (66′) and R. Krunic for L. Menalo (67′).
Best player: Luka Menalo​
The player that probably impressed the most for Bosnia and Herzegovina was Luka Menalo.
His rating is (7.8) with 1 goal, 13 passes (61% accurate) and 2 key passes. He was won 2 duels out of 2. He performed 1 cross.
His performance was remarkable also because he started the match from the bench before entering the filed in the 67′.
Finland – Formation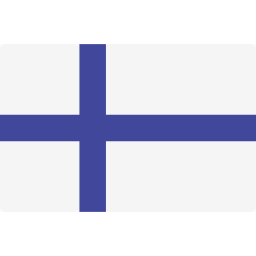 Finland
Substitutes
Finland started with a 5-3-2 line-up (5-3-2).
Markku Kanerva played with: Lukáš Hrádecký (8.0), Jukka Raitala (5.2), Leo Väisänen (7.8), Robert Ivanov (6.6), Daniel O'Shaughnessy (7.8), Niko Hämäläinen (6.8), Robin Lod (8.6), Rasmus Schüller (7.1), Glen Kamara (6.5), Marcus Forss (7.2) and Teemu Pukki (6.7).
These were the players on the bench: Paulus Arajuuri (6.8), Jere Uronen (6.7), Joona Toivio, Onni Valakari, Carljohan Eriksson, Ilmari Niskanen, Urho Nissilä (6.4), Jesse Joronen, Miro Tenho, Joel Pohjanpalo, Robert Taylor and Fredrik Jensen (6.1).
Substitutions
Finland made 4 changes: M. Forss for U. Nissila (46′), R. Lod for J. Uronen (76′), T. Pukki for F. Jensen (80′) and R. Ivanov for P. Arajuuri (80′).
Best player: Robin Lod​
Following our analysis, the most impressive player for Finland was Robin Lod.
His rating is (8.6) with 1 goal, 23 passes (82% accurate) and 1 key pass. He was won 7 duels out of 12. He performed 3 crosses.
Results of the day
These are the results of the day in the WC Qualification Europe.​