Victor Lindelof's spouse, Maja Nilsson Lindelof, 29, continues to captivate her social media audience with a series of striking photos that accentuate her figure.
With a dedicated Instagram following of 250,000, Maja is no stranger to sharing her snapshots, and her admirers consistently respond with admiration for her beauty. Once again, Maja's latest post drew astonishment and praise from her fans, who flocked to the comments section.
This recent upload from Maja follows her recognition as the Premier League's hottest WAG, a title she earned six years after her Swedish husband's move from Benfica to Manchester United. In collaboration with the fashion brand Lis Bonne Atelier, Maja shared four images of herself at home, dressed in a vest top, on Friday, September 15.
One enthusiastic reply read, "Always 10/10!" Another admirer exclaimed, "My God, you are so incredibly beautiful." A third chimed in, saying, "But how beautiful is this!"
A fourth commenter complimented, "Mrs. Lindelof looking gorgeous as usual." Meanwhile, a fifth fan added, "So beautiful, stunning eyes too! Just gorgeous."
Maja has garnered tremendous support both before and after a harrowing incident in which their home was targeted while her husband was playing in a match last year. Reflecting on that experience, she shared in an interview with Elle, "I got both the children and myself into a room, I locked the door and held onto the handle. I remember the feeling of being hunted."
This post comes several months after Maja received high praise from an Artificial Intelligence app called AttractivenessTest.com, which ranked her as the most attractive WAG in the English top-flight, with a rating of 9.7 out of 10. These rankings were compiled by BettingSites.co.uk.
Lindelof, 28, has made 234 appearances for Manchester United since his move from Portugal, primarily in a backup role under the management of Erik ten Hag in the previous season.
Victor Lindelöf
Victor Nilsson Lindelöf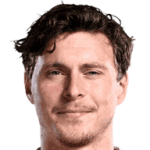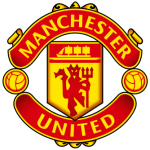 Manchester United
Defender

Sweden
Age: 29
187 cm
80 kg
Season 2023/2024
Played 1 0 Missed
Minutes 90 90.0 Avg
Goals 0 0.0 Avg
Assist 0 0.0 Avg
Attempt 0 0.0 Avg
Passes 55 55.092.0% AvgSucc
Yellow 0 0.0 Avg
Red 0 0.0 Avg
This season he played in total 4 times for 262 minutes for Premier League.
Victor Lindelöf didn't score any goal for Manchester United. He procured no assists. He received 1 yellow card and no red cards.
His team is currently 12th in Premier League. In the last match Manchester United lost 3-1 against Brighton & Hove Albion.
Sweden performance and stats
Rank 3rd
Win 2
Draw 0
Loss 3
Goals 11-8
Diff 3
Sweden is currently playing the Euro Qualification. It lost its previous match 1-3 against Austria.
Manchester United performance and stats
Manchester United is currently 12th in the Premier League with 6 points.
In the last 5 games, it has won twice and lost 3 times. In its last match, Manchester United lost 1-3 against Brighton & Hove Albion.​​
It has a negative goal difference after scoring 6 goals and conceding 10.​
Manchester United will play the next match in Premier League against Burnley on Saturday 23rd of September in Burnley.​