DENIZLI. Göztepe prevails over Denizlispor with a 2-0 win with a goal from Y. Kayan (39′) and a goal from K. Obinna (83′). Denizlispor was decisively better in terms of ball possession (70%).​
The match was played at the Denizli Atatürk Stadyumu stadium in Denizli on Saturday and it started at 1:30 pm local time. The referee was Muhammet Ali Metoğlu with the collaboration of Burak Cansız and Azad İlhan. The 4th official was Burak Demirkıran. The weather was cloudy. The temperature was pleasant at 20.4 degrees Celsius or 68.77 Fahrenheit. The humidity was 44%.​
Match Statistics​
!

70

Ball Possession

30
Shots
12

Total

15

2

On Target

5

7

Off Target

8

3

Shots blocked

2
90

Attack

77

76

Dangerous attack

75

0

Ball safe

0
0

Penalties

0

4

Corners

4

4

Off Sides

4
Fouls
12

Total

15

2

Yellow Cards

2

0

Double Yellow

0

1

Red Card

0
Other
Ball possession
Denizlispor had a superior ball possession 70% while Göztepe was struggling with a 30% ball possession.
Attitude and shots
Denizlispor was putting more pressure with 76 dangerous attacks and 12 shots of which 2 were on target. Notwithstanding, Göztepe succeeded in find the solution to win this contest.​
Denizlispor shot 12 times, 2 on target, 7 off target. Regarding the opposition, Göztepe shot 16 times, 5 on target, 8 off target.
Cards
Denizlispor received 2 yellow cards (B. Dja Djédjé and E. Akdarı). Talking about the opposition, Göztepe received 2 yellow cards (A. Traoré and Tugbey Akgün).
(Denizlispor) was sent off after receiving a red card in the (90′).
Match Timeline
90'
Tugbey Akgün
- sub ->
Kenneth Obinna Mamah
Standings
After this contest, Denizlispor will stay with 17 points to hold in the 18th place. On the opposite side, Göztepe will have 44 points to soar in the 9th place.
Next matches
In the next match in the 1. Lig, Denizlispor will play away with Tuzlaspor on the 7th of April with a 2-1 head to head statistic in favor of Tuzlaspor (0 draws).
Göztepe will host Samsunspor on the 7th of April with a 4-3 head to head in favor of Samsunspor (0 draws).
Denizlispor – Formation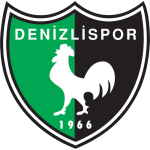 Denizlispor
Substitutes
Denizlispor started with a 4-2-3-1 line-up (4-2-3-1).
The manager Mustafa Kemal Kılıç decided to play with the following team: Hüseyin Altıntaş, Gökhan Süzen, Brice Dja Djédjé, Léo Schwechlen, Oğuz Yılmaz, Berkant Gündem, Okan Derici, Muhammed Gönülaçar, Mustafa Çeçenoğlu, Ömer Hasan Şişmanoğlu and Bekir Turaç Böke.
The home team had on the bench: Deniz Kodal, Ahmet Tekin, Kévin Mayi, Alaattin Öner, Asım Hamzaçebi, Abdülkadir Sünger, Samet Emre Gündüz and Erdal Akdari.
Substitutions
Denizlispor made 4 changes: M. Gönülaçar for Kevin Mayi (46′), T. Böke for Erdal Akdari (46′), O. Derici for Asım Hamzaçebi (46′) and M. Çeçenoğlu for Samet Emre Gündüz (84′).
Göztepe – Formation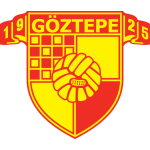 Göztepe
Substitutes
Göztepe started with a 5-3-2 line-up (5-3-2).
Ekrem Hayyam Dag played with: Arda Özçimen, İsmail Köybaşı, Osman Tarık Çamdal, Atınç Nukan, Dino Arslanagic, Emir Ortakaya, Yalçın Kayan, Aliou Badara Traore, Romal Palmer, Marko Kvasina and Kenneth Obinna Mamah.
They had on the bench: Anthony Junior Dennis, Lukas Erhan Eberhard Gottwalt, Uğur Kaan Yıldız, Ali Akman, Ekrem Kılıçarslan, Yunus Emre Gedik, Ajdin Hasić, Hikmet Ciftci, Tugbey Akgün and Marko Mihojević.
Göztepe could not rely on the presence of A. Akman (injured).
Substitutions
Göztepe made 4 changes: Tarik Camdal for Uğur Yıldız (73′), A. Traoré for Hikmet Çiftçi (73′), Romal Palmer for Ali Akman (85′) and Kenneth Obinna Mamah for Tugbey Akgün (90′).
Results of the day
These are the results of the day in the 1. Lig.​