AJMAN. Ajman managed to snatch a draw against Al Jazira with a late goal from W. Azaro scored in the (90′) after Al Jazira got a lead with an own goal from A. Al (85′). Al Jazira was not able to win even if it was superior in terms of ball possession (58%)
The match was played at the Shaikh Rashid bin Saeed Stadium stadium in Ajman on Saturday and it started at 5:45 pm local time. The referee was Mohamed Abdulla Hassan Mohd who was helped by Masood Hassan Ismail and Waled Al Karmati. The 4th official was Ahmed Hassan Hussain Bilal. The weather was clear. The temperature was pleasant at 23.3 degrees Celsius or 73.87 Fahrenheit. The humidity was 62%.​
Match Statistics​
Ball possession
Al Jazira was in firm control of the ball 58% while Ajman was struggling with a 42% ball possession.
Attitude and shots
Al Jazira was more aggressive with 65 dangerous attacks and 17 shots of which 7 were on target. Nonetheless, that was not enough Al Jazira to win the match​.
Ajman shot 11 times, 4 on target, 7 off target. On the opposite side, Al Jazira shot 17 times, 7 on target, 10 off target.
Cards
Ajman received 3 yellow cards (Prestige Mboungou, I. Faiz and M. Samardžić). Regarding the opposition, Al Jazira didn't receive any yellow card.
Match Timeline
46'
Nawaf Al-Harthi
- sub ->
Khalifa Al Hammadi
46'
Achraf Bencharki
- sub ->
Bruno
Mohammed Ismael
- sub ->
Hussain Eisa Mohamed
50'
69'
Florin Tănase
- sub ->
O. Traoré
76'
Aymen Hussein
- sub ->
T. Serero
Abdullah Al Junaibi
(own-goal)
85'
Nasser Abdulhadi
- sub ->
I. Faiz
88'
Rocky Marciano
- sub ->
Ali Madan
88'
Walid Azarou
(goal)
Saeed Sulaiman
90'
90'
Zayed Al Ameri
- sub ->
Ali Mabkhout
90'
Zayed Al Ameri
- sub ->
Ali Mabkhout
Standings
After playing this match, Ajman will have 34 points like Al Jazira to sit in the 7th place. Talking about the opposition, Al Jazira will have 34 points like Ajman to sit in the 6th place.
Next matches
In the next match in the Uae League, Ajman will play away against Al Ittihad Kalba on the 6th of May with a 6-4 head to head stats in favor of Ajman (2 draws).
Al Jazira will play away agasint Al Wahda on the 8th of May with a 15-12 head to head record in favor of Al Wahda (8 draws).
Ajman – Formation
Ajman
Substitutes
Ajman adopted the conservative line-up (4-4-2).
The manager Goran Tufegdžić decided to play with the following team: Ali Mohamed Ali Mohamed Al Hosani, Miral Samardžić, Mohamed Al Ali, Abdalla Saleh Khamis Al Mukhaini Al Jneibi, Saeed Suleiman Salem, Bilal Yousif Abdallah Ali Al Raeesi, Mohamed Firas Ben Larbi, Isam Faiz, Ali Jaafar Madan, Walid Azarou and Vieljeux Prestige Mboungou.
The home team had on the bench: Abdulla Abdelaziz, Mohamed Ismail, Novak Vuković, Ahmad Eissa Moharrami, Yousuf Ahmed, Nasser Mahmoud Noor, Rocky Marciano, Mohammed Hilal Khalifa and Nasser Abdulhadi.
Substitutions
Ajman made 3 changes: Hussain Eisa Mohamed for Mohammed Ismael (50′), I. Faiz for Nasser Abdulhadi (88′) and Ali Madan for Rocky Marciano (88′).
Al Jazira – Formation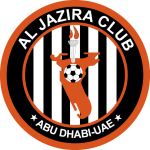 Al Jazira
Substitutes
Also Al Jazira adopted the conservative line-up (4-4-2).
Marcel Keizer played with: Ali Khaseif Humad Khaseif Housani, Miloš Kosanović, Abdulla Idrees, Khalifa Alhammadi, Thulani Caleeb Serero, Khalfan Mubarak Al Shamsi, Abdalla Ramadan, Oumar Traore, Zayed Sultan Ahmed Jassim Ibrahim Al Zaabi, Ali Ahmed Mabkhout Mohsen Omran Al Hajeri and Bruno Conçeicão de Oliveira.
These were the players on the bench: Rakaan Almenhali, Zayed Abdulla Al Ameri, Achraf Bencharki, Ahmed Mahmoud, Aymen Hussein, Nawaf Al-Harthi, Florin Lucian Tănase, Mohamed Jamal and Mubarak Beni Zamah.
Substitutions
Al Jazira made 6 changes: Khalifa Al Hammadi for Nawaf Al-Harthi (46′), Bruno for Achraf Bencharki (46′), O. Traoré for Florin Tănase (69′), T. Serero for Aymen Hussein (76′), Ali Mabkhout for Zayed Al Ameri (90′) and Ali Mabkhout for Zayed Al Ameri (90′).
Results of the day
These are the results of the day in the Uae League.​