LES HERBIERS. Reims was in the end too good for Les Herbiers with the goal of F. Balogun (37′ pen), Alexis Flips (64′) and M. Adeline (87′). Reims took advantage of its superior ball possession (57%).
The match was played at the Stade Massabielle stadium in Les Herbiers on Saturday and it started at 6:00 pm local time. The referee was Mathieu Vernice who was helped by Florian Gonçalves de Araujo and Thomas Luczynski. The 4th official was Olivier Thual. The weather was clear. The temperature was freezing at -0.2 degrees Celsius or 31.71 Fahrenheit. The humidity was 89%.​
Match Statistics​
Shots
3

Total

12

2

On Target

5

1

Off Target

7

0

Shots blocked

0
52

Attack

63

33

Dangerous attack

40

64

Ball safe​

54
0

Penalties

1

8

Corners

1
Fouls
7

Total

18

0

Yellow Cards

0

0

Double Yellow

0

0

Red Card

0
Other
Ball possession
Reims had a superior ball possession 57% while Les Herbiers was struggling with a 43% ball possession.
Attitude and shots
Reims was more pushing with 40 dangerous attacks and 12 shots of which 5 were on target. This is one of the reasons why Reims won the encounter.​
Les Herbiers shot 3 times, 2 on target, 1 off target. On the opposite side, Reims shot 12 times, 5 on target, 7 off target.
Cards
None of the teams received any yellow card.
Match Timeline
Pierre Grellier
- sub ->
J. Billy
53'
64'
Alexis Flips
(goal)
Kamory Doumbia
66'
Bradley Locko
- sub ->
Maxime Busi
66'
Kaj Sierhuis
- sub ->
F. Balogun
66'
Arbër Zeneli
- sub ->
R. Guitane
77'
Martin Adeline
- sub ->
Marshall Munetsi
Djiman Waidi Kokou
- sub ->
P. Lavenant
81'
Maxime Carneiro
- sub ->
I. Matondo
81'
Yanel Temmar
- sub ->
Manuel Semedo
81'
90'
Emmanuel Agbadou
- sub ->
Yunis Abdelhamid
Standings
Next matches
In the next match in the Reims will play away agasint Toulouse on the 8th of February with a 6-2 head to head in favor of Toulouse (5 draws).
Les Herbiers – Formation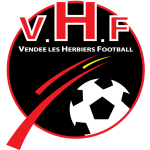 Les Herbiers
Substitutes
Les Herbiers started with a aggressive line-up (4-3-3).
The manager Laurent David decided to play with the following team: Rémi Pillot, Alexandre Lavenant, Benjamin Brélivet, Yacouba Seydi, Thibaut Plisson, Anzo Lesage, Léo Jousselin, Pierre Lavenant, Jeremy Billy, Isaac Matondo and Manuel Semedo Da Veiga.
The home team had on the bench: Kalifa Traoré, Pierre Grellier, Maxime Carneiro, Thibaut Caillaud, Jorys Mohimont, Djiman Waidi Kokou, Joris Ndiaye, Yanel Temmar and Samuel Genty.
Substitutions
Les Herbiers made 5 changes: J. Billy for P. Grellier (53′), A. Lesage for S. Genty (66′), P. Lavenant for D. Koukou (81′), I. Matondo for M. Carneiro (81′) and Manuel Semedo for Y. Temmar (81′).
Reims – Formation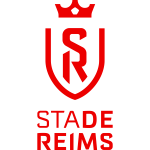 Reims
Substitutes
Reims started with a 4-2-3-1 line-up (4-2-3-1).
William Still played with: Yehvann Diouf, Yunis Abdelhamid, Thomas Foket, Andrew Gravillon, Maxime Busi, Marshall Nyasha Munetsi, Rafik Guitane, Alexis Flips, Dion Lopy, Kamory Doumbia and Folarin Balogun.
These were the players on the bench: Junya Ito, Bradley Locko, Emmanuel Agbadou, Azor Matusiwa, Nicolas Penneteau, Martin Adeline, Arbër Zeneli and Kaj Sierhuis.
Substitutions
Reims made 5 changes: Maxime Busi for Bradley Locko (66′), F. Balogun for K. Sierhuis (66′), R. Guitane for Arbër Zeneli (66′), Marshall Munetsi for M. Adeline (77′) and Yunis Abdelhamid for Emmanuel Agbadou (90′).
Results of the day
These are the results of the day in the Coupe de France.​