LUSAKA. Zanaco topped Al Merreikh to win 2-1. A goal from A. Siankombo was decisive in the 86min. It was Al Merreikh to strike first with an early goal of at the '. Then it was a goal in the 23′ minute to make things even for 1-1. Eventually, E. Manda gave the win to Zanaco in the 23' minute with a goal. Zanaco was vastly superior ball possession (66%) was among the key factors of its victory.​
The match was played at the National Heroes Stadium stadium in Lusaka on Saturday and it started at 1:00 pm local time. The referee was Kalilou Traore who had the assistance of Adou Hermann Ngoh and Ashumu Hermann. The 4th official was Jean Philippe Vlei Patrick Tanguy. The weather was cloudy. The temperature was extremely hot at 31.2 degrees Celsius or 88.11 Fahrenheit. The humidity was 22%.​
Match Statistics​
!

66

Ball Possession

34
Shots
7

Total

7

2

On Target

2

5

Off Target

5

0

Shots blocked

0
114

Attack

81

89

Dangerous attack

69

118

Ball safe​

88
0

Penalties

0

4

Corners

4
Fouls
3

Yellow Cards

3

0

Double Yellow

0

0

Red Card

0
Other
Ball possession
Zanaco had a strong ball possession 66% while Al Merreikh was struggling with a 34% ball possession.
Attitude and shots
Zanaco was more aggressive with 89 dangerous attacks and 7 shots of which 2 were on target. This is one of the reasons why Zanaco won the match​.
Zanaco shot 7 times, 2 on target, 5 off target. On the opposite side, Al Merreikh shot 7 times, 2 on target, 5 off target.
Cards
Zanaco received 3 yellow cards (Z. Tembo, K. Amoh and E. Owusu). Talking about the opposition, Al Merreikh received 3 yellow cards (T. Edjomariegwe, Ramadan Agab and Azam Osman).
Match Timeline
14'
Tony Edjomariegwe
- Yellow
65'
Ahmed Musa Mohamed
- sub ->
Abdelrahman Hassan
76'
Al-Gozoli Nooh
- sub ->
Azam Osman
76'
Wagdi Awad Abd Alla
- sub ->
T. Edjomariegwe
Evans Katema
- sub ->
M. Phiri
80'
Standings
After this match, Zanaco has points to occupy the 0th place in the standings. On the opposite side, Al Merreikh stays with points (0th).
Next matches
Zanaco – Formation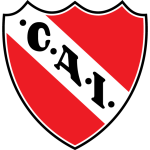 Zanaco
Substitutes
The manager Kelvin Kaindu decided to play with the following team: C. Lawu, E. Owusu, Z. Tembo, K. Amoh, P. Kalota, M. Souleymanou, E. Mbewe, K. Kapumbu, C. Lungu, M. Phiri and T. Bwembya.
The home team had on the bench: E. Manda, A. Mumba, J. Sikaumbwe, A. Siankombo, E. Katema, Rachar Kola and I. Shamujompa.
Substitutions
Zanaco made 5 changes: P. Kalota for E. Manda (22′), E. Mbewe for A. Mumba (46′), Z. Tembo for J. Sikaumbwe (58′), M. Souleymanou for A. Siankombo (58′) and M. Phiri for E. Katema (80′).
Al Merreikh – Formation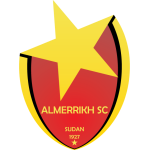 Al Merreikh
Substitutes
On the other side, Ibrahim Hussein Al-Hussein played with: Monged Abuzaid, Salaheldin Nemer, Abdelrahman Hassan, Ahmad Adam Mohammad, Amir Kamal, T. Edjomariegwe, Ramadan Agab, Mohamed Mahamoud, Mohamed Idris, Dhiya Mahjoub and Azam Osman.
These were the players on the bench: Ahmed Mohamed, Al-Gozoli Nooh, Wagdi Alla, Ahmed Abdelazim, Emad Ali, Hamza Dawood and Tajeldin Elnour.
Substitutions
Al Merreikh made 3 changes: Abdelrahman Hassan for Ahmed Mohamed (65′), Azam Osman for Al-Gozoli Nooh (76′) and T. Edjomariegwe for Wagdi Alla (76′).
Results of the day
These are the results of the day in the CAF Champions League.​