NEWCASTLE. Melbourne City overcome Newcastle Jets to win 2-1. It was Melbourne City to strike first with a goal of R. van der Venne at the 20′. Then it was an own goal in the 38′ minute to make things even for 1-1. Eventually, J. Maclaren gave the win to Melbourne City in the 58′ minute with a goal.
Melbourne City remained with 10 players after A. O'Neill received a double yellow card in the 75′. Even so, Melbourne City still found a way to win this contest playing only in 10​.
The match was played at the McDonald Jones Stadium stadium in Newcastle on Saturday and it started at 5:00 pm local time. The referee was Jonathon Barreiro with the help of Ryan Gallagher and Matthew McOrist. The 4th official was Hassan Jomaa. The weather was rainy. The temperature was pleasant at 21.1 degrees Celsius or 69.89 Fahrenheit. The humidity was 90%.​
Match Statistics​
Shots
18

Total

14

4

On Target

7

14

Off Target

7

5

Shots blocked

2
110

Attack

107

72

Dangerous attack

37

117

Ball safe​

115
0

Penalties

0

4

Corners

6

1

Off Sides

2
Fouls
13

Total

12

3

Yellow Cards

4

0

Double Yellow

1

0

Red Card

1
Other
Ball possession
None of the teams had a clear upper hand in terms of ball possession. Newcastle Jets was in possession of the ball for 53% of the time vs. Melbourne City that controlled the ball for 47% of the time.
Attitude and shots
Newcastle Jets had a more offensive attitude with 72 dangerous attacks and 18 shots of which 4 were on target. Still, Melbourne City managed to find the solution to win this contest.​
Newcastle Jets shot 18 times, 4 on target, 14 off target. Talking about the opposition, Melbourne City shot 14 times, 7 on target, 7 off target.
Cards
Newcastle Jets received 3 yellow cards (B. O'Neill, B. Mikeltadze and J. McGarry). Talking about the opposition, Melbourne City received 3 yellow cards (T. Lam, A. O'Neill and C. Talbot).
Also, Melbourne City didn't end the match with 11 players after A. O'Neill (Melbourne City) was sent off after receiving a second yellow card (75′).
Match Timeline
58'
Jamie MacLaren
(goal)
M. Tilio
87'
Scott Galloway
- sub ->
R. van der Venne
Standings
After this contest, Newcastle Jets will stay with 6 points like Wellington Phoenix and Brisbane Roar to go up in the 10th place. On the opposite side, Melbourne City will have 16 points to remain in the 1st place.
Next matches
In the next match in the A-League, Newcastle Jets will play away against Sydney on the 29th of April with a 27-9 head to head in favor of Sydney (12 draws).
Melbourne City will host Western Sydney Wanderers on the 28th of April with a 11-10 head to head record in favor of Western Sydney Wanderers (6 draws).
Newcastle Jets – Formation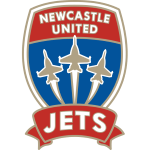 Newcastle Jets
Substitutes
Newcastle Jets started with a 4-2-3-1 line-up (4-2-3-1).
The manager Arthur Thomas Papastamatis decided to play with the following team: Michael Weier (6.8), Dane Ingham (6.6), Jordan Elsey (6.6), Mark Natta (6.9), Jason Hoffman (6.3), Angus Thurgate (6.5), Brandon O'Neill (7.0), Trent Buhagiar (6.6), Kosta Grozos (6.8), Reno Piscopo (6.5) and Beka Mikeltadze (7.5).
The home team had on the bench: Moonib Adus, Jack Duncan, Matthew Jurman, Daniel Stynes, Mohamed Al-Taay, Jaushua Sotirio (6.4) and James McGarry (6.7).
Substitutions
Newcastle Jets made 4 changes: J. Hoffman for J. Sotirio (67′), K. Grozos for J. McGarry (67′), B. O'Neill for M. Adus (87′) and M. Natta for M. Al-Taay (87′).
Best player: Beka Mikeltadze​
The player that probably impressed the most for Newcastle Jets was Beka Mikeltadze.
His rating is (7.5) with 38 passes (76% accurate) and 0 key passes. He was won 9 duels out of 12.
Melbourne City – Formation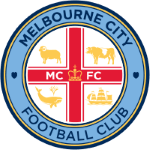 Melbourne City
Substitutes
Melbourne City started with a aggressive line-up (4-3-3).
Patrick Kisnorbo played with: Tom Glover (7.4), Callum Talbot (6.6), Thomas Lam (6.6), Scott Jamieson (7.2), Jordan Bos (7.0), Valon Berisha (7.1), Aiden O'Neill (7.8), Richard van der Venne (8.1), Marco Tilio (7.3), Jamie MacLaren (6.7) and Mathew Leckie (6.5).
These were the players on the bench: Taras Gomulka (7.0), Matthew Sutton, Arion Sulemani, Kerrin Stokes, Scott Galloway, Jordan Hall and Raphael Borges Rodrigues.
Substitutions
Melbourne City made 2 changes: V. Berisha for T. Gomulka (77′) and R. van der Venne for S. Galloway (87′).
Best player: Richard van der Venne​
As per our analysis, the most impressive player for Melbourne City was Richard van der Venne.
His rating is (8.1) with 1 goal, 33 passes (69% accurate) and 4 key passes. He was won 8 duels out of 12. He performed 5 crosses.
Results of the day
These are the results of the day in the A-League.​