MOSKVA. Zenit didn't concede much to Torpedo Moskva to lock the result on a 0-0 scoreline on Saturday. Zenit was decisively superior in terms of ball possession (62%)​.
The match was played at the Futbol'naya Akademiya Spartak im. F. Cherenkova stadium in Moskva on Saturday and it started at 4:30 pm local time. The referee was Sergey Karasev with the collaboration of Aleksey Lunev and Valeri Danchenko. The 4th official was Evgeni Turbin. The weather was cloudy. The temperature was cold at 11.1 degrees Celsius or 51.96 Fahrenheit. The humidity was 90%.​
Match Statistics​
!

38

Ball Possession

62
Shots
4

Total

17

2

On Target

5

1

Off Target

8

1

Shots blocked

4
0

Penalties

0

3

Corners

5

1

Off Sides

2
Fouls
17

Total

6

2

Yellow Cards

0

0

Double Yellow

0

0

Red Card

0
Ball possession
Zenit had a superior ball possession 62% while Torpedo Moskva was struggling with a 38% ball possession.
Attitude and shots
Torpedo Moskva had a more offensive attitude with 0 dangerous attacks and 4 shots of which 2 were on target. Notwithstanding, that was not enough Torpedo Moskva to win the match​.
Torpedo Moskva shot 4 times, 2 on target, 1 off target. On the other side, Zenit shot 17 times, 4 on target, 8 off target.
Cards
Torpedo Moskva received 2 yellow cards (A. Samsonov and D. Le Tallec). Talking about the opposition, Zenit didn't receive any yellow card.
Match Timeline
M. Sultonov
- sub ->
D. Karaev
46'
M. Turishchev
- sub ->
K. Erkinov
46'
I. Lebedenko
- sub ->
A. Samsonov
46'
63'
Claudinho
- sub ->
A. Mostovoy
64'
M. Cassierra
- sub ->
I. Sergeev
S. Sapic
- sub ->
M. Sultonov
73'
B. Reichman
- sub ->
A. Ryazantsev
76'
79'
Gustavo Mantuan
- sub ->
Malcom
81'
Claudinho
(goal)
Gustavo Mantuan
88'
Z. Bakaev
- sub ->
D. Kuzyayev
Standings
After this match, Torpedo Moskva will have 6 points to hold in the 16th place. On the other side, Zenit will have 42 points to hold in the 1st place.
Next matches
Torpedo Moskva – Formation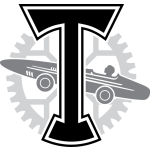 Torpedo Moskva
Substitutes
Torpedo Moskva started with a 3-4-2-1 line-up (3-4-2-1).
The manager Andrey Talalaev decided to play with the following team: Egor Baburin (6.2), Ravil Netfullin (7.0), Damien Le Tallec (7.0), Egor Proshkin (6.3), Artem Samsonov (6.2), Ivan Enin (6.4), Aleksandr Ryazantsev (6.3), Bojan Roganović (6.4), Igor Smolnikov (6.1), Khozhimat Erkinov (6.4) and David Karaev (6.6).
The home team had on the bench: Stefan Šapić (6.4), Artem Simonyan, Maksim Turishchev (6.5), Bogdan Reichman, Igor Lebedenko (6.6), Denis Laptev, Mihail Caimacov, Mario Ćurić, Márk Koszta, Alexander Dovbnya and Mukhammad Sultonov (6.6).
Substitutions
Torpedo Moskva made 5 changes: D. Karaev for M. Sultonov (46′), K. Erkinov for M. Turishchev (46′), A. Samsonov for I. Lebedenko (46′), M. Sultonov for S. Sapic (73′) and A. Ryazantsev for B. Reichman (76′).
Best player: Ravil Netfullin​
The most impressive player for Torpedo Moskva was Ravil Netfullin.
His rating is (7.0) with 40 passes (85% accurate) and 0 key passes. He was won 3 duels out of 8.
Zenit – Formation
Zenit
Substitutes
Zenit started with a aggressive line-up (4-3-3).
Sergei Semak played with: Mikhail Kerzhakov (7.0), Vyacheslav Karavaev (7.1), Dejan Lovren (7.4), Nuraly Alip (7.1), Douglas Santos (7.4), Daler Kuzyaev (7.5), Wílmar Barrios (7.6), Wendel (7.1), Malcom (7.6), Ivan Sergeev (6.2) and Andrey Mostovoy (6.9).
The following players were sitting on the bench: Aleksey Sutormin, Gustavo Mantuan, Dmitri Chistyakov, Arsen Adamov, Georgiy Korolev, Claudinho (9.1), Mateo Cassierra (6.4), Zelimkhan Bakaev, Ivan, Aleksandr Erokhin and Danil Krugovoy.
Substitutions
Zenit made 5 changes: A. Mostovoy for Claudinho (63′), I. Sergeev for M. Cassierra (64′), Malcom for Gustavo Mantuan (79′), Wendel for A. Erokhin (87′) and D. Kuzyayev for Z. Bakaev (88′).
Best player: Claudinho​
The player that probably impressed the most for Zenit was Claudinho.
His rating is (9.1) with 1 goal, 17 passes (100% accurate) and 1 key pass. He was won 3 duels out of 5.
His performance was remarkable also because he started the match from the bench before entering the filed in the 63′.
Results of the day
These are the results of the day in the Premier League.​