WUHUA. Meizhou Hakka had a striking comeback against Henan Jianye.
The match was played at the Huitang Stadium stadium in Wuhua. The referee was Di Wang with the help of Fei Zhou and Fei Xi. The 4th official was Qiangqiang Xu. The weather was cloudy. The temperature was pleasant at 19.7 degrees Celsius or 67.53 Fahrenheit. The humidity was 94%.​
Match Statistics​
Shots
17

Total

10

8

On Target

6

9

Off Target

4

0

Shots blocked

1
105

Attack

88

46

Dangerous attack

32

89

Ball safe​

85
0

Penalties

0

1

Corners

5

2

Off Sides

4
Fouls
14

Total

21

2

Yellow Cards

4

0

Double Yellow

0

0

Red Card

0
Other
Ball possession
None of the teams had a clear upper hand in terms of ball possession. Meizhou Hakka was in possession of the ball for 53% of the time vs. Henan Jianye that controlled the ball for 47% of the time.
Attitude and shots
Meizhou Hakka was more aggressive with 46 dangerous attacks and 17 shots of which 8 were on target. This is one of the reasons why Meizhou Hakka won the match​.
Meizhou Hakka shot 17 times, 8 on target, 9 off target. Regarding the opposition, Henan Jianye shot 10 times, 6 on target, 4 off target.
Cards
Meizhou Hakka received 2 yellow cards (Chen Zhechao and Liang Xueming). On the opposite side, Henan Jianye received 4 yellow cards (T. Pina, Yang Shuai, Y. Zhong and Wang Shangyuan).
Match Timeline
46'
Z. Niu
- sub ->
Chen Keqiang
Yin Hongbo
- sub ->
Yang Chaosheng
62'
Yin Hongbo
(goal)
Chen Zhechao
69'
Liang Xueming
- sub ->
A. Vukanovic
82'
Standings
After playing this encounter, Meizhou Hakka will have 37 points to remain in the 9th place. On the other side, Henan Jianye will stay with 40 points like Beijing Guoan to remain in the 6th place.
Next matches
In the next match in the Super League, Meizhou Hakka will play away with Guangzhou R&F on the 12th of November with a 1-0 head to head stats in favor of Meizhou Hakka (0 draws).
Henan Jianye will play away agasint Wuhan Three Towns on the 13th of November with a 1-0 head to head stats in favor of Wuhan Three Towns (0 draws).
Meizhou Hakka – Formation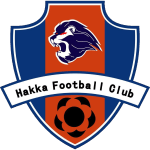 Meizhou Hakka
Substitutes
Meizhou Hakka started with a 4-2-3-1 line-up (4-2-3-1).
The manager Milan Ristić decided to play with the following team: Hou Yu (6.6), Tze-Nam Yue (6.8), Liao Junjian (6.1), Rade Dugalić (7.4), Zhechao Chen (7.1), Wei Cui (6.7), Haochang Cai (6.9), Chaosheng Yang (6.5), Congyao Yin (6.7), Aleksa Vukanović (6.7) and Rodrigo Henrique (7.4).
The home team had on the bench: Yihu Yang, Wei Wang, Yi Guo (6.8), Guokang Chen, Chisom Egbuchulam, Yilin Yang, Hongbo Yin (7.3), Xu Lei, Xueming Liang (7.8), Mai Gaoling, Liang Shi (6.3) and Wen Junjie.
Substitutions
Meizhou Hakka made 5 changes: Cui Wei for Shi Liang (61′), C. Yin for Y. Guo (62′), Yang Chaosheng for Yin Hongbo (62′), A. Vukanovic for Liang Xueming (82′) and H. Cai for L. Xu (90′).
Best player: Xueming Liang​
As per our analysis, the most impressive player for Meizhou Hakka was Xueming Liang.
His rating is (7.8) with 1 goal, 0 passes (0% accurate) and 0 key passes.
His performance was remarkable also because he started the match from the bench before entering the filed in the 82′.
Henan Jianye – Formation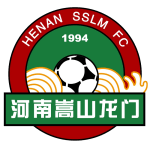 Henan Jianye
Substitutes
Henan Jianye started with a conservative line-up (4-4-2).
Francisco Javier Pereira Mejía played with: Gouming Wang (7.1), Boxuan Feng (6.4), Cao Gu (7.0), Shuai Yang (6.4), Yihao Zhong (6.7), Fernando Karanga (7.5), Shangyuan Wang (7.1), Tomás Pina (6.1), Chen Keqiang (6.6), Guido Carrillo (6.9) and Adrian Mierzejewski (8.1).
These were the players on the bench: Xin Luo, Parmanjan Kyum, Xingyu Ma, Yixin Liu, Xiaotian Shi, Zhao Ke, Wang Haoran, Niu Ziyi (6.4), Du Zhixuan, Zheng Junwei, Liu Jiahui (6.1) and Dong Han.
Henan Jianye could not rely on the presence of Liu Jiahui (injured).
Substitutions
Henan Jianye made 3 changes: Chen Keqiang for Z. Niu (46′), Gu Cao for Liu Jiahui (61′) and Y. Zhong for P. Kyum (87′).
Best player: Adrian Mierzejewski​
The most impressive player for Henan Jianye was Adrian Mierzejewski.
His rating is (8.1) with 1 goal, 34 passes (76% accurate) and 3 key passes. He was won 5 duels out of 11. He performed 5 crosses.
Results of the day
These are the results of the day in the Super League.​