BULGARIA. Ludogorets prevailed over Lokomotiv Plovdiv.
The match was played at the TBC stadium in Bulgaria on Tuesday and it started at 5:30 pm local time. The weather was cloudy. The temperature was cold at 13 degrees Celsius or 55.47 Fahrenheit. The humidity was 76%.​
Match Statistics​
Shots
7

Total

10

3

On Target

6

4

Off Target

4

0

Shots blocked

0
73

Attack

90

45

Dangerous attack

60

0

Ball safe​

0
0

Penalties

0

4

Corners

2

1

Off Sides

4
Fouls
19

Total

12

5

Yellow Cards

2

0

Double Yellow

0

0

Red Card

0
Other
Ball possession
None of the teams was particularly dominant in terms of ball possession. Lokomotiv Plovdiv was in possession of the ball for 46% of the time vs. Ludogorets that controlled the ball for 54% of the time.
Attitude and shots
Ludogorets was more aggressive with 60 dangerous attacks and 10 shots of which 6 were on target. This is one of the reasons why Ludogorets won the match.​
Lokomotiv Plovdiv shot 7 times, 3 on target, 4 off target. Talking about the opposition, Ludogorets shot 10 times, 6 on target, 4 off target.
Cards
Lokomotiv Plovdiv received 5 yellow cards (P. Zebli, G. Karakashev, A. Vasilev, M. Silva and D. Iliev). Regarding the opposition, Ludogorets received 2 yellow cards (Cauly and S. Padt).
Match Timeline
A. Vasilev
- sub ->
J. Tomasevic
46'
M. Petrovic
- sub ->
Ewandro
46'
P. Borukov
- sub ->
B. Dione
46'
67'
K. Despodov
- sub ->
B. Tekpetey
67'
Igor Thiago
- sub ->
M. Tissera
I. Dimitrov
- sub ->
Giovanny
73'
86'
Show
- sub ->
J. Piotrowski
90'
G. Terziev
- sub ->
A. F. Witry
Standings
After playing this match, Lokomotiv Plovdiv will stay with 30 points to remain in the 4th place. On the opposite side, Ludogorets will have 38 points to hold in the 2nd place.
Next matches
In the next match in the Parva Liga, Lokomotiv Plovdiv will play away against Hebar 1918 on the 13th of November with a 3-0 head to head statistic in favor of Lokomotiv Plovdiv (0 draws).
Ludogorets will host CSKA 1948 Sofia on the 13th of November with a 3-2 head to head record in favor of Ludogorets (1 draw).
Lokomotiv Plovdiv – Formation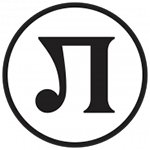 Lokomotiv Plovdiv
Substitutes
Lokomotiv Plovdiv adopted the 4-2-3-1 line-up (4-2-3-1).
The manager Aleksandar Tomash Tomovski decided to play with the following team: Dinko Horkaš, Matheus Silva, Martin Paskalev, Ryan Bidounga, Josip Tomašević, Pierre Desiré Zebli, Georgi Karakashev, Babacar Dione, Giovanny, Ewandro Costa and Dimitar Iliev.
The home team had on the bench: Ilko Pirgov, Luan, Miloš Petrović, Aleksandar Vasilev, Preslav Borukov, Ivailo Dimitrov and Todor Pavlov.
Substitutions
Lokomotiv Plovdiv made 4 changes: J. Tomasevic for A. Vasilev (46′), Ewandro for M. Petrovic (46′), B. Dione for P. Borukov (46′) and Giovanny for I. Dimitrov (73′).
Ludogorets – Formation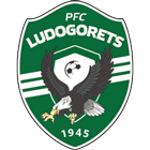 Ludogorets
Substitutes
Also Ludogorets adopted the 4-2-3-1 line-up (4-2-3-1).
Ante Šimundža played with: Sergio Padt, Aslak Fonn Witry, Olivier Verdon, Igor Plastun, Cicinho, Pedro Naressi, Jakub Piotrowski, Bernard Tekpetey, Cauly Oliveira, Rick and Matías Tissera.
The following players were sitting on the bench: Simon Sluga, Georgi Terziev, Kiril Despodov, Nonato, Show, Igor Thiago Nascimento Rodrigues and Spas Delev.
Substitutions
Ludogorets made 5 changes: Cauly for Nonato (67′), B. Tekpetey for K. Despodov (67′), M. Tissera for Igor Thiago (67′), J. Piotrowski for Show (86′) and A. F. Witry for G. Terziev (90′).
Results of the day
These are the results of the day in the Parva Liga.​