SAMSUN. Samsunspor overcomes Göztepe 1-0 after A. K. scored just 1 goal (38′).
The match was played at the Samsun 19 Mayıs Stadyumu stadium in Samsun on Sunday and it started at 4:00 pm local time. The referee was Murat Erdoğan with the assistance of Suat Güz and Mert Bulut. The 4th official was Hamit Basık. The weather was cloudy. The temperature was pleasant at 15 degrees Celsius or 59 Fahrenheit. The humidity was 99%.​
Match Statistics​
Shots
10

Total

6

5

On Target

2

5

Off Target

4

0

Shots blocked

0
82

Attack

88

48

Dangerous attack

53

0

Ball safe​

0
0

Penalties

0

0

Corners

0

2

Off Sides

2
Fouls
10

Total

14

1

Yellow Cards

1

0

Double Yellow

0

0

Red Card

0
Other
Ball possession
The ball possession was not so different. Samsunspor was in possession of the ball for 47% of the time vs. Göztepe that controlled the ball for 53% of the time.
Attitude and shots
Göztepe was putting more pressure with 53 dangerous attacks and 6 shots of which 2 were on target. Nevertheless, Samsunspor succeeded in find the solution to win this match.​
Samsunspor shot 10 times, 5 on target, 5 off target. Talking about the opposition, Göztepe shot 6 times, 2 on target, 4 off target.
Cards
Samsunspor received 1 yellow card (A. Ulgen). Regarding the opposition, Göztepe received 1 yellow card (D. Tijanic).
Match Timeline
A. K. Guneren
- sub ->
Y. Gultekin
35'
46'
M. Kvasina
- sub ->
A. Akman
G. Laura
- sub ->
D. Tanque
62'
M. A. Ozbaskici
- sub ->
C. Yuksel
62'
80'
E. Colak
- sub ->
D. Tijanic
80'
A. Hasic
- sub ->
K. O. Mamah
81'
Y. Husamettin
- sub ->
Y. Oztekin
P. Yaldir
- sub ->
A. Sagat
85'
B. Taskin
- sub ->
O. Celik
85'
87'
A. Nukan
- sub ->
M. Mihojevic
Standings
After playing this encounter, Samsunspor will have 20 points to hold in the 4th place. On the opposite side, Göztepe will stay with 14 points like Adanaspor to hold in the 12th place.
Next matches
In the next match in the 1. Lig, Samsunspor will host Yeni Malatyaspor on the 9th of December with a 1-1 head to head.
Göztepe will host Manisa BBSK on the 10th of December with a 1-1 head to head statistic.
Samsunspor – Formation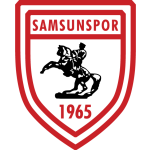 Samsunspor
Substitutes
Samsunspor started with a 3-1-4-2 line-up (3-1-4-2).
The manager Hüseyin Eroğlu decided to play with the following team: Jakub Szumski, Zeki Yavru, Alim Öztürk, Soner Gönül, Ali Ülgen, Yunus Cift, Yusuf Emre Gültekin, Osman Çelik, Celil Yüksel, Douglas Willian da Silva Souza and Ahmet Sagat.
The home team had on the bench: Ali Taha Demir, Gaetan Laura, Cihan Kahraman, Berk Taşkın, Kadeem Harris, Muhammet Ali Özbaskıcı, Polat Yaldır, Ali Kaan Güneren, Şener Kaya and Aykut Özer.
Substitutions
Samsunspor made 5 changes: Y. Gultekin for A. K. Guneren (35′), D. Tanque for G. Laura (62′), C. Yuksel for M. A. Ozbaskici (62′), A. Sagat for P. Yaldir (85′) and O. Celik for B. Taskin (85′).
Göztepe – Formation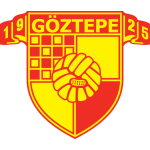 Göztepe
Substitutes
Göztepe started with an extremely aggressive line-up (3-4-3).
Turgay Altay played with: Ekrem Kılıçarslan, İsmail Köybaşı, Dino Arslanagic, Marko Mihojević, Yunus Emre Gedik, Emir Ortakaya, Yasin Öztekin, David Tijanič, Yalçın Kayan, Ali Akman and Kenneth Obinna Mamah.
The following players were sitting on the bench: Arda Özçimen, Lukas Erhan Eberhard Gottwalt, Ajdin Hasić, Atınç Nukan, Romal Palmer, Uğur Kaan Yıldız, Emre Çolak, Marko Kvasina, Hüsamettin Yener and Osman Tarık Çamdal.
Substitutions
Göztepe made 5 changes: A. Akman for M. Kvasina (46′), D. Tijanic for E. Colak (80′), K. O. Mamah for A. Hasic (80′), Y. Oztekin for Y. Husamettin (81′) and M. Mihojevic for A. Nukan (87′).
Results of the day
These are the results of the day in the 1. Lig.​