NæSTVED. Næstved crushes Fredericia 5-0 with goals of S. Dhaflaoui (12′), M. Freitag (24′), M. Agger (40′), M. Agger (55′) and L. Henriksen (65′).
The match was played at the ProfaGroupPark stadium in Næstved on Sunday and it started at 1:00 pm local time. The referee was Benjamin Helm Svedborg with the help of Simon Blond and Shpend Shala. The 4th official was Mathias Lykke. The weather was cloudy. The temperature was cold at 9.8 degrees Celsius or 49.71 Fahrenheit. The humidity was 84%.​
Match Statistics​
Shots
13

Total

7

8

On Target

2

5

Off Target

5

0

Shots blocked

0
60

Attack

74

28

Dangerous attack

30

115

Ball safe​

118
0

Penalties

0

4

Corners

5
Fouls
2

Yellow Cards

3

0

Double Yellow

0

0

Red Card

0
Other
Ball possession
No teams had a vastly superior advantage in terms of ball possession. Næstved was in possession of the ball for 49% of the time vs. Fredericia that controlled the ball for 51% of the time.
Attitude and shots
Fredericia had a more offensive attitude with 30 dangerous attacks and 7 shots of which 2 were on target. Nonetheless, Næstved was able to find the solution to win this match.​
Næstved shot 13 times, 8 on target, 5 off target. Regarding the opposition, Fredericia shot 7 times, 2 on target, 5 off target.
Cards
Næstved received 2 yellow cards (M. Freitag and L. Henriksen). Talking about the opposition, Fredericia received 3 yellow cards (F. Christensen, O. Olsen and F. Carstensen).
Match Timeline
46'
N. Rojkjaer
- sub ->
M. Kristensen
46'
J. Singh Sidhu
- sub ->
P. Egelund
46'
A. Jensen
- sub ->
J. Brinch
M. Agger
(goal)
S. Dhaflaoui
55'
L. Henriksen
(goal)
M. Agger
65'
67'
J. Gertsen
- sub ->
F. Christensen
69'
A. Lausen
- sub ->
F. Carstensen
M. Christiansen
- sub ->
M. Freitag
76'
B. Genesini
- sub ->
L. Henriksen
76'
M. Pedersen
- sub ->
M. Hauser
76'
M. Sangare
- sub ->
M. Agger
85'
E. Olsson
- sub ->
S. Dhaflaoui
85'
Standings
After this contest, Næstved will have 30 points like Hvidovre to remain in the 3rd place. On the other side, Fredericia will stay with 12 points to sit in the 11th place.
Next matches
In the next match in the First Division, Næstved will host Vejle on the 19th of March with a 10-2 head to head record in favor of Vejle (4 draws).
Fredericia will host FC Helsingør on the 13th of November with a 9-6 head to head statistic in favor of FC Helsingør (3 draws).
Næstved – Formation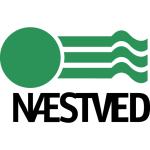 Næstved
Substitutes
The manager Peter Bonde decided to play with the following team: Niklas Dannevang, Jesper Overgaard Christiansen, Christian Enemark, Mathias Høst, Ludvig Fagersted Henriksen, Mark Kongstedt, Souheib Dhaflaoui, Magnus Haüser, Frederik Christensen, Mads Agger and Mads Johan Freitag.
The home team had on the bench: Brooklyn Genesini, Mark Jonas Garly Pedersen, Marius Olofsen Christiansen, Moussa Sangare, Elias Olsson, Carl Cordua Andersen and Filip Mellbin.
Substitutions
Næstved made 5 changes: M. Freitag for M. Christiansen (76′), L. Henriksen for B. Genesini (76′), M. Hauser for M. Pedersen (76′), M. Agger for M. Sangare (85′) and S. Dhaflaoui for E. Olsson (85′).
Fredericia – Formation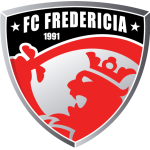 Fredericia
Substitutes
Michael Hansen played with: Valdemar Birksø Thorsen, Jeppe Brinch-Vilhelmsen, Erik Nissen, Oliver Olsen, Mikkel Wohlgemuth, Mathias Kristensen, Simon Bækgård, Patrick Egelund, Frederik Ørsøe Christensen, Adam Jakobsen and Frederik Carstensen.
These were the players on the bench: J. Singh Sidhu, Nicklas Røjkjær, Alexander Jensen, Jeppe Gertsen, Andreas Sejr Lausen and Sebastian Linnet John.
Substitutions
Fredericia made 5 changes: M. Kristensen for N. Rojkjaer (46′), P. Egelund for J. Singh Sidhu (46′), J. Brinch for A. Jensen (46′), F. Carstensen for A. Lausen (69′) and F. Christensen for J. Gertsen (67′).
Results of the day
These are the results of the day in the First Division.​