UHERSKé HRADIšTě. Slovácko tops Pardubice 1-0 after M. Tomic scored just 1 goal (55′).
The match was played at the Městský fotbalový stadion Miroslava Valenty stadium in Uherské Hradiště on Sunday and it started at 3:00 pm local time. The referee was Dominik Starý who was helped by Jaroslav Kubr and Adam Horak. The 4th official was Vit Zaoral. The weather was cloudy. The temperature was cold at 10 degrees Celsius or 49.93 Fahrenheit. The humidity was 82%.​
Match Statistics​
The overall ball possession was just the same with both teams controlling the ball for 50% of the time.
Ball possession
No teams had a vastly superior advantage in terms of ball possession. Slovácko was in possession of the ball for 0% of the time vs. Pardubice that controlled the ball for 0% of the time.
Attitude and shots
Slovácko was more aggressive with 81 dangerous attacks and 16 shots of which 4 were on target. This is one of the reasons why Slovácko won the match​.
Slovácko shot 16 times, 4 on target, 12 off target. Regarding the opposition, Pardubice shot 2 times, 2 on target, 0 off target.
Cards
Slovácko received 2 yellow cards (M. Kohut and O. Mihalik). On the opposite side, Pardubice received 2 yellow cards (D. Janosek and R. Hranac).
Match Timeline
Daniel Holzer
- sub ->
L. Kozak
46'
Filip Vecheta
- sub ->
O. Mihalik
67'
72'
Vojtěch Sychra
- sub ->
M. Helesic
72'
Dominik Mareš
- sub ->
P. Cerny
Patrik Brandner
- sub ->
M. Petrzela
79'
Standings
After this match, Slovácko will have 19 points like Mladá Boleslav to sit in the 10th place. On the other side, Pardubice will stay with 9 points to remain in the 16th place.
Next matches
In the next match in the Fortuna Liga, Slovácko will play away with Hradec Králové on the 13th of November with a 6-5 head to head statistic in favor of Slovácko (3 draws).
Pardubice will host Viktoria Plzeň on the 13th of November with a 4-1 head to head stats in favor of Viktoria Plzeň (0 draws).
Slovácko – Formation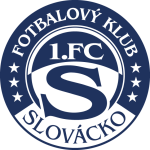 Slovácko
Substitutes
Slovácko started with a aggressive line-up (4-3-3).
The manager Martin Svědík decided to play with the following team: Filip Nguyen, Michal Kadlec, Michal Tomič, Vlastimil Danicek, Milan Petržela, Marek Havlík, Michal Trávník, Michal Kohút, Ondřej Mihálik, Libor Kozák and Merchas Doski.
The home team had on the bench: Filip Vecheta, Tomáš Břečka, Vladislav Levin, Patrik Brandner, Patrik Šimko, Tomáš Fryšták, Daniel Holzer, Ondřej Šašinka and Pavel Juroska.
Substitutions
Slovácko made 5 changes: L. Kozak for D. Holzer (46′), M. Kohut for V. Levin (67′), O. Mihalik for F. Vecheta (67′), M. Petrzela for P. Brandner (79′) and M. Travnik for O. Sasinka (88′).
Pardubice – Formation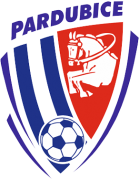 Pardubice
Substitutes
Pardubice started with a 4-2-3-1 line-up (4-2-3-1).
Radoslav Kováč played with: Jakub Markovič, Dominik Kostka, Robin Hranáč, Martin Chlumecky, Tomáš Vlček, Dominik Janošek, Marek Icha, Emil Tischler, Michal Hlavatý, Matěj Helešic and Pavel Černý.
These were the players on the bench: Tomas Koukola, Tomáš Zahradníček, Bernardo Costa Da Rosa, Dominik Mares, Viktor Budinský, Vojtěch Sychra and Leandro Lima.
Substitutions
Pardubice made 3 changes: D. Kostka for T. Zahradnicek (60′), M. Helesic for V. Sychra (72′) and P. Cerny for D. Mares (72′).
Results of the day
These are the results of the day in the Fortuna Liga.​