MLADá BOLESLAV. Mladá Boleslav was finally too strong for Teplice with the goal of D. Marecek (43′), D. Marecek (47′) and T. Ladra (61′).
The match was played at the Lokotrans Aréna stadium in Mladá Boleslav on Sunday and it started at 3:00 pm local time. The referee was Jan Petřík who was helped by Jiří Kříž and Jaroslav Hádek. The 4th official was Michael Kvítek. The weather was clear. The temperature was quite cold at 5.9 degrees Celsius or 42.58 Fahrenheit. The humidity was 82%.​
Match Statistics​
Shots
11

Total

6

5

On Target

4

6

Off Target

2

0

Shots blocked

0
103

Attack

124

59

Dangerous attack

52

0

Ball safe​

0
0

Penalties

0

7

Corners

2

1

Off Sides

3
Fouls
18

Total

14

3

Yellow Cards

2

0

Double Yellow

0

0

Red Card

0
Other
Ball possession
Teplice had a superior ball possession 55% while Mladá Boleslav was struggling with a 45% ball possession.
Attitude and shots
Mladá Boleslav was more pushing with 59 dangerous attacks and 11 shots of which 5 were on target. This is one of the reasons why Mladá Boleslav won the match​.
Mladá Boleslav shot 11 times, 5 on target, 6 off target. On the other side, Teplice shot 6 times, 4 on target, 2 off target.
Cards
Mladá Boleslav received 3 yellow cards (S. Dancak, M. Suchy and D. Pech). Talking about the opposition, Teplice received 2 yellow cards (T. Kucera and L. Kodad).
Match Timeline
D. Marecek
(goal)
V. Kubista
43'
60'
L. Marecek
- sub ->
T. Kucera
60'
J. Urbanec
- sub ->
A. Hycka
L. Masek
- sub ->
J. Skalak
71'
M. Matejovsky
- sub ->
S. Dancak
71'
73'
T. Vachousek
- sub ->
A. Gning
V. Stransky
- sub ->
D. Marecek
79'
79'
A. Cicovsky
- sub ->
D. Trubac
D. Donat
- sub ->
V. Kubista
84'
Standings
After playing this encounter, Mladá Boleslav will have 19 points like Slovácko to remain in the 9th place. Regarding the opposition, Teplice will stay with 16 points like Jablonec to sit in the 14th place.
Next matches
In the next match in the Fortuna Liga, Mladá Boleslav will play away with Jablonec on the 12th of November with a 14-8 head to head in favor of Mladá Boleslav (13 draws).
Teplice will host Slovan Liberec on the 12th of November with a 15-14 head to head stats in favor of Teplice (6 draws).
Mladá Boleslav – Formation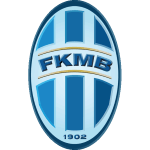 Mladá Boleslav
Substitutes
Mladá Boleslav started with an extremely aggressive line-up (3-4-3).
The manager Pavel Hoftych decided to play with the following team: Jan Seda, Marek Suchý, Ondrej Karafiat, David Šimek, Samuel Dancak, Daniel Mareček, Vojtech Kubista, Jakub Fulnek, David Pech, Jiří Skalák and Tomáš Ladra.
The home team had on the bench: Denis Donát, Denis Darmovzal, Petr Mikulec, Radek Látal, Lukas Masek, Marek Matějovský, Patrik Žitný and Vojtech Stransky.
Substitutions
Mladá Boleslav made 4 changes: J. Skalak for L. Masek (71′), S. Dancak for M. Matejovsky (71′), D. Marecek for V. Stransky (79′) and V. Kubista for D. Donat (84′).
Teplice – Formation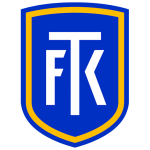 Teplice
Substitutes
Teplice started with a 3-4-1-2 line-up (3-4-1-2).
Jirí Jarosík played with: Tomas Grigar, Tomas Vondrasek, Jan Knapík, Matěj Hybš, Alois Hycka, Robert Jukl, Tomas Kucera, Ladislav Kodad, Daniel Trubač, Abdallah Gning and Filip Žák.
The following players were sitting on the bench: Filip Mucha, Adam Čičovský, Tadeas Vachousek, Lukáš Mareček, Jakub Urbanec and Daniel Fila.
Substitutions
Teplice made 5 changes: T. Kucera for L. Marecek (60′), A. Hycka for J. Urbanec (60′), A. Gning for T. Vachousek (73′), F. Zak for D. Fila (73′) and D. Trubac for A. Cicovsky (79′).
Results of the day
These are the results of the day in the Fortuna Liga.​