LIBEREC. Slovan Liberec conquers Hradec Králové with a 2-0 win with a goal from M. van (14′) and a goal from I. Rondic (76′).
The match was played at the Stadion u Nisy stadium in Liberec on Sunday and it started at 3:00 pm local time. The referee was Miroslav Zelinka with the support of Matěj Vlček and Marek Podaný. The 4th official was Lukas Raplik. The weather was clear. The temperature was quite cold at 5.9 degrees Celsius or 42.57 Fahrenheit. The humidity was 84%.​
Match Statistics​
Shots
5

Total

4

3

On Target

1

2

Off Target

3

0

Shots blocked

0
107

Attack

126

64

Dangerous attack

86

0

Ball safe​

0
0

Penalties

0

3

Corners

8

1

Off Sides

4
Fouls
10

Total

10

2

Yellow Cards

3

0

Double Yellow

0

0

Red Card

0
Other
The overall ball possession was identical with both teams controlling the ball for 50% of the time.
Ball possession
None of the teams had a clear upper hand in terms of ball possession. Slovan Liberec was in possession of the ball for 0% of the time vs. Hradec Králové that controlled the ball for 0% of the time.
Attitude and shots
Hradec Králové had a more offensive attitude with 86 dangerous attacks and 4 shots of which 1 were on target. Anyhow, Slovan Liberec managed to find the solution to win this encounter.​
Slovan Liberec shot 5 times, 3 on target, 2 off target. Talking about the opposition, Hradec Králové shot 4 times, 1 on target, 3 off target.
Cards
Slovan Liberec received 2 yellow cards (M. Rabusic and O. Vliegen). On the other side, Hradec Králové received 3 yellow cards (D. Vasulin, J. Rada and M. Koubek).
Match Timeline
M. Pourzitidis
- sub ->
M. Valenta
63'
I. Rondic
- sub ->
M. Rabusic
63'
70'
M. Koubek
- sub ->
S. Harazim
C. Frydek
- sub ->
D. Visinsky
74'
I. Rondic
(goal)
M. van Buren
76'
F. Prebsl
- sub ->
M. Fukala
84'
M. Kozak
- sub ->
M. van Buren
85'
Standings
After this contest, Slovan Liberec will have 21 points like Sigma Olomouc to sit in the 7th place. Talking about the opposition, Hradec Králové will stay with 23 points to hold in the 4th place.
Next matches
In the next match in the Fortuna Liga, Slovan Liberec will play away against Teplice on the 12th of November with a 15-14 head to head record in favor of Teplice (6 draws).
Hradec Králové will host Slovácko on the 13th of November with a 6-5 head to head statistic in favor of Slovácko (3 draws).
Slovan Liberec – Formation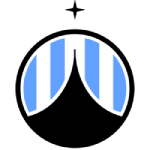 Slovan Liberec
Substitutes
Slovan Liberec started with a 5-3-2 line-up (5-3-2).
The manager Luboš Kozel decided to play with the following team: Olivier Vliegen, Theodor Gebre Selassie, Dominik Plechatý, Maksym Taloverov, Jan Mikula, Michal Fukala, Lukáš Červ, Matěj Valenta, Denis Višinský, Michal Rabušic and Mick van Buren.
The home team had on the bench: Christian Frydek, Imad Rondić, Filip Prebsl, Marios Pourzitidis, Matyáš Kozák, Dominik Preisler, Jan Stejskal, Tomáš Polyak and Ivan Varfolomieiev.
Substitutions
Slovan Liberec made 5 changes: M. Valenta for M. Pourzitidis (63′), M. Rabusic for I. Rondic (63′), D. Visinsky for C. Frydek (74′), M. Fukala for F. Prebsl (84′) and M. van Buren for M. Kozak (85′).
Hradec Králové – Formation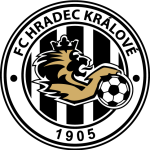 Hradec Králové
Substitutes
Hradec Králové started with a 3-4-1-2 line-up (3-4-1-2).
Miroslav Koubek played with: Michal Reichl, Jakub Klíma, Filip Čihák, Vojtech Smrz, Stepan Harazim, Petr Kodes, Jakub Kucera, Matěj Ryneš, Jakub Rada, Filip Kubala and Daniel Vasulin.
They had on the bench: František Čech, Pavel Dvorak, Matěj Koubek, Petr Rybicka, Patrik Vízek, Michal Leibl, Ondřej Ševčík and Filip Novotny.
Substitutions
Hradec Králové made only 1 change substituting S. Harazim for M. Koubek (70′)​.
Results of the day
These are the results of the day in the Fortuna Liga.​