VARNA. Spartak Varna comes back against Levski Sofia with 2 goals from F. Krastev from a goal on the 51′ and a goal on the 25′. Levski Sofia was decisively superior in terms of ball possession (68%)​
The match was played at the Stadion Lokomotiv stadium in Varna on Sunday and it started at 5:45 pm local time. The referee was Nikola Popov who had the assistance of Martin Venev and Dimitar Rusev. The 4th official was Ventsislav Mitrev. The weather was cloudy. The temperature was pleasant at 16.1 degrees Celsius or 60.93 Fahrenheit. The humidity was 92%.​
Match Statistics​
!

32

Ball Possession

68
Shots
8

Total

9

4

On Target

4

4

Off Target

5

0

Shots blocked

0
68

Attack

127

59

Dangerous attack

101

0

Ball safe​

0
0

Penalties

0

6

Corners

5
Fouls
10

Total

19

5

Yellow Cards

4

0

Double Yellow

0

0

Red Card

0
Other
Ball possession
Levski Sofia had a superior ball possession 68% while Spartak Varna was struggling with a 32% ball possession.
Attitude and shots
Levski Sofia had a more offensive attitude with 101 dangerous attacks and 9 shots of which 4 were on target. Nonetheless, that was not enough Levski Sofia to win the contest​.
Spartak Varna shot 8 times, 4 on target, 4 off target. Regarding the opposition, Levski Sofia shot 9 times, 4 on target, 5 off target.
Cards
Spartak Varna received 5 yellow cards (B. Vasev, Emanuel, V. Boev, N. Borisov and R. Ivey). On the opposite side, Levski Sofia received 4 yellow cards (A. Kraev, Ronaldo, J. Petris and N. Sonko Sundberg).
Match Timeline
66'
K. van der Kaap
- sub ->
B. Rupanov
79'
N. Sonko Sundberg
- Yellow
D. Balanyuk
- sub ->
B. Vasev
86'
88'
A. Mitkov
- sub ->
J. Petris
Standings
After this encounter, Spartak Varna will have 8 points to hold in the 16th place. Regarding the opposition, Levski Sofia will have 29 points like Slavia Sofia and Cherno More to remain in the 5th place.
Next matches
In the next match in the Parva Liga, Spartak Varna will play away against OFK Pirin on the 11th of November with a 3-1 head to head stats in favor of Spartak Varna (3 draws).
Levski Sofia will host Slavia Sofia on the 12th of November with a 23-10 head to head statistic in favor of Levski Sofia (8 draws).
Spartak Varna – Formation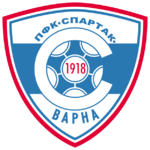 Spartak Varna
Substitutes
Spartak Varna started with a 3-4-2-1 line-up (3-4-2-1).
The manager Todor Kiselichkov decided to play with the following team: Ivan Dichevski, Emanuel Moura, Nikola Borisov, Plamen Dimov, Mehmed Mehmed, Ivaylo Klimentov, Rumen Rumenov, Viktor Mitev, Romeesh Ivey, Zdravko Dimitrov and Bozhidar Vasev.
The home team had on the bench: Hristyan Hristov, Velislav Boev, Prosper Mendy, Yancho Andreev, Rodney Antwi, Denys Balanyuk and Tsvetan Iliev.
Substitutions
Spartak Varna made 3 changes: R. Ivey for R. Antwi (56′), V. Mitev for V. Boev (76′) and B. Vasev for D. Balanyuk (86′).
Levski Sofia – Formation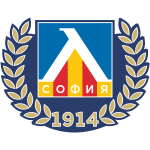 Levski Sofia
Substitutes
Levski Sofia started with a 3-4-1-2 line-up (3-4-1-2).
Stanimir Kolev Stoilov played with: Plamen Andreev, Jeremy Petris, José Córdoba, Noah Sonko Sundberg, Borislav Rupanov, Georgi Milanov, Andrian Kraev, Wenderson Tsunami, Filip Krastev, Welton and Ronaldo.
They had on the bench: Nikolay Mihaylov, Patrick-Gabriel Galchev, Kellian van der Kaap, Nathan Holder, Asen Mitkov, Shehu Abdullahi and Marin Petkov.
Substitutions
Levski Sofia made 3 changes: B. Rupanov for K. van der Kaap (66′), Ronaldo for M. Petkov (66′) and J. Petris for A. Mitkov (88′).
Results of the day
These are the results of the day in the Parva Liga.​