DAGENHAM. Brighton beats West Ham 5-4 after playing a incredible match.
The match was played at the Chigwell Construction Stadium stadium in Dagenham on Sunday and it started at 3:00 pm local time. The referee was Emily Heaslip. The weather was rainy. The temperature was cold at 11.3 degrees Celsius or 52.36 Fahrenheit. The humidity was 90%.​
Match Statistics​
Shots
5

Total

16

4

On Target

8

1

Off Target

8

0

Shots blocked

0
112

Attack

102

53

Dangerous attack

86

101

Ball safe​

99
0

Penalties

1

1

Corners

7
Fouls
2

Yellow Cards

2

0

Double Yellow

0

0

Red Card

0
Other
Ball possession
No teams had a vastly superior advantage in terms of ball possession. West Ham was in possession of the ball for 48% of the time vs. Brighton that controlled the ball for 52% of the time.
Attitude and shots
Brighton was more pushing with 86 dangerous attacks and 16 shots of which 8 were on target. This is one of the reasons why Brighton won the match.​
West Ham shot 5 times, 4 on target, 1 off target. On the other side, Brighton shot 16 times, 8 on target, 8 off target.
Cards
West Ham received 2 yellow cards (M. Filis and A. Stringer). On the other side, Brighton received 2 yellow cards (J. Olme and K. Green).
Match Timeline
I. Atkinson
- sub ->
T. Kyvåg
35'
M. Filis
- sub ->
H. Hayashi
46'
K. Flannery
- sub ->
A. Stringer
76'
H. Houssein
- sub ->
D. Brynjarsdóttir
83'
C. Walker
- sub ->
K. Smith
83'
90'
L. Bance
- sub ->
D. Carter
90'
Park Ye-Eun
- sub ->
E. Terland
Standings
Next matches
In the next match in the Women's Super League, West Ham will host Tottenham W on the 28th of May with a 3-1 head to head stats in favor of Tottenham W (2 draws).
Brighton will host Leicester W on the 28th of May with a 1-1 head to head.
West Ham – Formation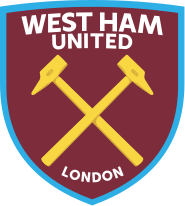 West Ham W
Substitutes
The manager Olli Harder decided to play with the following team: Sophie Hillyerd, Kirsty Smith, Risa Shimizu, Grace Fisk, Dagný Brynjarsdóttir, Kate Longhurst, Abbey-Leigh Stringer, Honoka Hayashi, Viviane Asseyi, Lisa Evans and Thea Kyvåg.
The home team had on the bench: Melisa Filis, Halle Houssein, Claudia Walker, Isibeal Atkinson and Keira Flannery.
Substitutions
West Ham made 5 changes: T. Kyvåg for I. Atkinson (35′), H. Hayashi for M. Filis (46′), A. Stringer for K. Flannery (76′), D. Brynjarsdóttir for H. Houssein (83′) and K. Smith for C. Walker (83′).
Brighton – Formation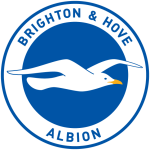 Brighton W
Substitutes
Amy Merricks played with: Megan Walsh, Emma Kullberg, Victoria Williams, Poppy Pattinson, Kayleigh Green, Veatriki Sarri, Katie Robinson, Danielle Carter, Geum-Min Lee, Julia Zigiotti-Olme and Elisabeth Terland.
These were the players on the bench: Yee-Un Park, Jorja Fox, Katie Startup, Lulu Jarvis, Libby Bance and Chelsea Ferguson.
Substitutions
Brighton made 3 changes: K. Green for J. Fox (69′), D. Carter for L. Bance (90′) and E. Terland for Park Ye-Eun (90′).
Results of the day
These are the results of the day in the Women's Super League.​