CAROUGE. Servette and Young Boys didn't manage to score any goal on Sunday. Servette was definitely better in terms of ball possession (64%)​.
The match was played at the Stade de Genève stadium in Carouge on Sunday and it started at 2:15 pm local time. The referee was Urs Schnyder who had the assistance of Stéphane De Almeida and Benjamin Zürcher. The 4th official was Tobias Thies. The weather was clear. The temperature was cold at 11.8 degrees Celsius or 53.19 Fahrenheit. The humidity was 67%.​
Match Statistics​
!

64

Ball Possession

36
Shots
7

Total

4

1

On Target

2

6

Off Target

2

0

Shots blocked

0
120

Attack

88

84

Dangerous attack

48

81

Ball safe​

69
0

Penalties

0

3

Corners

3

3

Off Sides

1
Fouls
11

Total

14

1

Yellow Cards

2

0

Double Yellow

0

0

Red Card

1
Other
Ball possession
Servette had a strong ball possession 64% while Young Boys was struggling with a 36% ball possession.
Attitude and shots
Servette had a more offensive attitude with 84 dangerous attacks and 7 shots of which 1 were on target. However, that was not enough Servette to win the match​.
Servette shot 7 times, 1 on target, 6 off target. Talking about the opposition, Young Boys shot 4 times, 2 on target, 2 off target.
Cards
Servette received 1 yellow card (R. Rodelin). On the opposite side, Young Boys received 2 yellow cards (C. Zesiger and F. Rieder).
Also, Young Boys didn't end the match with 11 players after C. Itten (Young Boys) was sent off after receiving a straight red card in the (18′).
Match Timeline
46'
V. Sierro
- sub ->
K. Imeri
61'
J. Monteiro
- sub ->
C. Fassnacht
61'
A. Amenda
- sub ->
F. Lustenberger
64'
A. Racioppi
- sub ->
D. von Ballmoos
A. Dias Patricio
- sub ->
D. Kutesa
70'
B. Fofana
- sub ->
P. Pflucke
70'
T. Magnin
- sub ->
M. Bauer
85'
B. Cespedes
- sub ->
D. Douline
85'
S. Lele Diba
- sub ->
T. Cognat
89'
Standings
After this contest, Servette will have 25 points to hold in the 2nd place. On the opposite side, Young Boys will have 32 points to sit in the 1st place.
Next matches
In the next match in the Super League, Servette will play away against Winterthur on the 22nd of November with a 1-0 head to head stats in favor of Servette (0 draws).
Young Boys will play away agasint Grasshopper on the 21st of November with a 29-18 head to head record in favor of Young Boys (14 draws).
Servette – Formation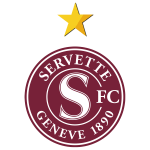 Servette
Substitutes
Servette started with a aggressive line-up (4-3-3).
The manager Alain Geiger decided to play with the following team: Jeremy Frick (7.4), Moritz Bauer (6.2), Diogo Monteiro (7.2), Nicolas Vouilloz (7.1), Gaël Clichy (7.2), Patrick Pflücke (6.7), David Douline (7.1), Timothé Cognat (7.4), Miroslav Stevanović (6.8), Ronny Rodelin (7.0) and Dereck Kutesa (6.4).
The home team had on the bench: Baba Souare, Anthony Baron, Théo Magnin, Boris Cespedes, Sidiki Camara, Samba Diba, Alexandre Dias Patricio (6.2), Boubacar Fofana (6.5) and Edin Omeragic.
Substitutions
Servette made 5 changes: D. Kutesa for A. Dias Patricio (70′), P. Pflucke for B. Fofana (70′), M. Bauer for T. Magnin (85′), D. Douline for B. Cespedes (85′) and T. Cognat for S. Lele Diba (89′).
Best player: Timothé Cognat​
The player that probably impressed the most for Servette was Timothé Cognat.
His rating is (7.4) with 41 passes (80% accurate) and 2 key passes. He was won 5 duels out of 11. He performed 3 crosses.
Young Boys – Formation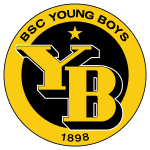 Young Boys
Substitutes
Young Boys started with a 4-3-1-2 line-up (4-3-1-2).
Raphaël Wicky played with: David von Ballmoos (6.5), Kevin Rüegg (7.1), Fabian Lustenberger (7.3), Cedric Zesiger (6.5), Ulisses Garcia (7.0), Christian Fassnacht (6.7), Cheikh Niasse (7.1), Kastriot Imeri (6.8), Fabian Rieder (6.2), Meschack Elia (6.9) and Cédric Itten (6.6).
The following players were sitting on the bench: Loris Benito, Sandro Lauper, Anthony Racioppi (6.2), Joel Monteiro (7.0), Donat Rrudhani, Aurele Amenda (6.6), Jean-Pierre Nsame, Lewin Blum and Vincent Sierro (6.2).
Substitutions
Young Boys made 5 changes: K. Imeri for V. Sierro (46′), C. Fassnacht for J. Monteiro (61′), F. Lustenberger for A. Amenda (61′), D. von Ballmoos for A. Racioppi (64′) and K. Ruegg for L. Blum (90′).
Best player: Fabian Lustenberger​
As per our analysis, the most impressive player for Young Boys was Fabian Lustenberger.
His rating is (7.3) with 18 passes (77% accurate) and 0 key passes. He was won 5 duels out of 6.
Results of the day
These are the results of the day in the Super League.​